Along with the evolution of old-fashioned homes to contemporary ones is the rise of electrical innovations. Without fancy gadgets and appliances, people were good with lights, radios, and other devices that consume low energy.
Today, old panel boxes are unguaranteed to support the massive power needs of new generation equipment. Having the desire to move to a new home or add a class of appliances calls for the best 200 amp panel. This upgrade will extend your electrical span and make your home safer from overload and other power-related accidents.
Knowing your devices well, how they work, and how much energy they require will lead you to the residential load center fitting for your home. Let this article packed with my knowledge guide you as you line up your electronics.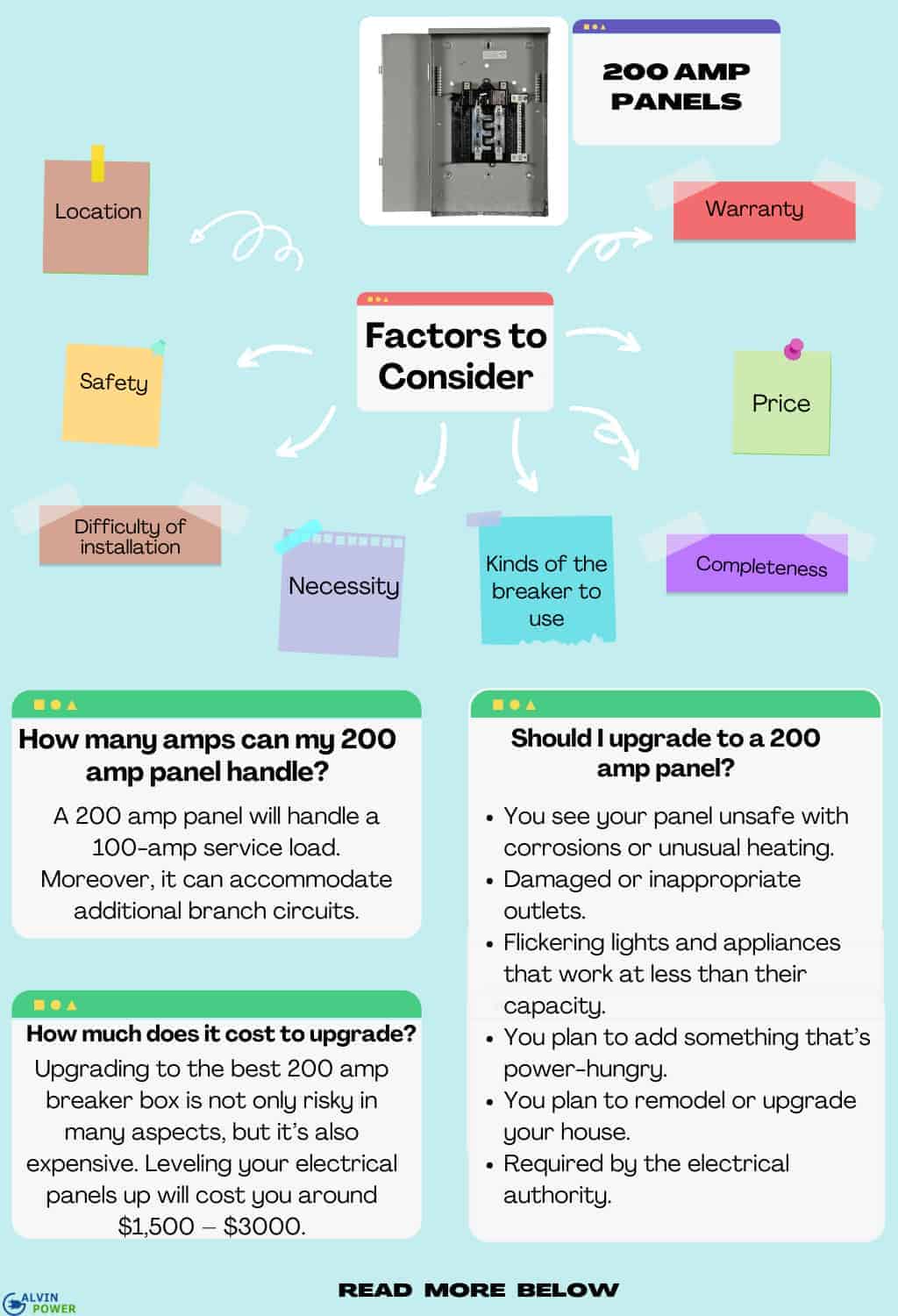 Top 1
Square D – HOM4080M200PQCVP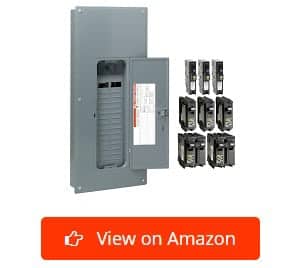 | | |
| --- | --- |
| Material | Aluminum |
| No. of Circuits | 80 |
| Voltage | 120/ 240 V |
Best 200 Amp Panel Reviews
1. Square D by Schneider Electric HOM4080M200PQCVP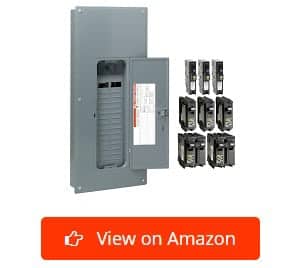 Designed for value-minded contractors and homeowners, the Square D by Schneider Electric HOM4080M200PQCVP Main Breaker features fast installation and supplementary cable elimination in its load center. Through its Qwik-Grip technology, the cable easily slides into the slot, and the shield quickly grips the branch wire. Thus, steel knockouts and cable connectors are no longer needed.
The Square D 200 amp panel makes my life easy because of its fully distributed neutral bar. That way, I can install plug-on neutral CAF circuit breakers on any space. Also, it allows full-size, tandem, or quad circuit breakers with voltages of 120/240 AC.
Breakers in the package are composed of three 20A single-pole and two 30A double-pole breakers. I don't have to worry about searching for breakers to fill in because the aluminum bus bars tested for Homeline circuit breakers only.
I like this product because it offers a compatible application with homes and commercial establishments. That means I can use the same panel with my retail space. This range of applications is UL listed, so I feel more sure about it.
A piece of advice to buyers of this product, secure actual measurements of this item when making provisions before installation. The dimensions stated in the package is higher than what's inside it.
Pros
Features Qwik-Grip technology for fast installation
Accommodates breakers anywhere within the fully distributed neutral bar
Comes with aluminum bus bars tested for Homeline circuit breakers
With Homeline circuit breakers included
UL listed for residential and commercial power distribution
Cons
Size of the actual item is smaller than the stated dimensions in the package
I believe this product is a complete package. Breakers come along with the panel box, and all slots are capable of accommodating my safety switches. I think this is a fair choice to make.
2. Siemens W0202MB1200CU Circuit Breaker Enclosure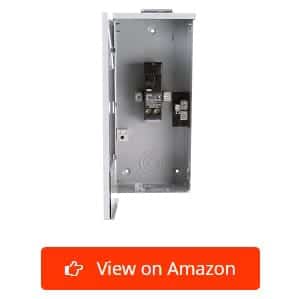 For outdoor panel box applications, the Siemens W0202MB1200CU Circuit Breaker Enclosure does a good service of disconnecting to your home and buildings.
An outdoor-rated enclosure means being able to withstand dripping water, rain, snow, and ice formations. Also, this type of breaker panel provides additional protection against corrosion. I find this item an ideal fit for my house.
I like this product because of its convenience. It comes with a 200A main breaker and factory-installed feed-thru lugs. That way, my cable connections are secured, and installing my breakers goes fast. Siemens is almost a complete package for an affordable price.
Besides, dealing with bigger wires was an easy task for me because the box is spacious enough to cater to some necessary work. Trim mounting tabs also helped me drive trim screws. Doing maintenance and repairs didn't have to be a problem at all.
Another thing that made me choose this product is its compliance with the National Electrical Code's guidelines for residential panel boxes. Because of that, I feel sure about using the right pieces of equipment for the right purpose.
Messing up water and electricity is deadly, and combining grounds and neutrals are not good at all. Don't forget to buy a ground bar for this package.
Pros
Durable outdoor-rated enclosure
Convenient to use as the package comes with main breaker and feed-thru lugs
Fast installation
Seamless maintenance
Complies with NEC's requirements for residential panel boxes
Cons
Doesn't come with a ground bar
Despite having to buy additional parts, I am glad it can resist potential damaging agents. Nothing seemed to be a problem after installing the device. Also, this is an affordable option for a majority of users out there.
3. Square D by Schneider Electric 200-Amp Main Breaker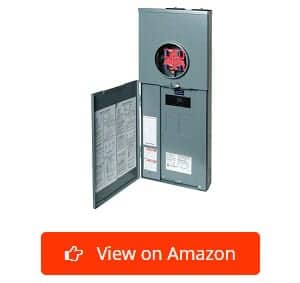 If you are looking for a panelboard that hosts 16 circuits in 8 spaces, I would suggest picking the Square D by Schneider Electric RC816F200C Homeline 200-Amp Main Breaker. This Combination Service Entrance Device (CSED) works as an overhead and underground main breaker. Fair enough, I find this enclosure a versatile one.
I don't have to worry about missing some steps in the installation process because this device features a plug-in design for an easy set-up. Also, this product accommodates a plug-on secondary surge arrestor to add a level of safety against electrical current abnormalities.
All types of buyers, especially first-time users, must consider the interrupting capacity of breakers. Square D is ANSI Certified and UL listed with a maximum of 22,000 AIR. Real-life experiments show that this breaker can disrupt a considerably high range of fault currents without damaging the entire panel.
This product comes with feed-thru lugs that enable me to connect multi-section panelboards to incoming lines whenever I want. They can serve as main lugs on the opposite end of the mains or even primary breaker interiors.
However, I was expecting a broader range of compatible breakers in this panel. Homeline 200 amp breaker is good, but the previously mentioned enclosure is only exclusive for this breaker brand.
Pros
Spacious panelboard with a 16-circuit capacity
Works as an overhead and underground main breaker
Plug-in design for a fast set-up
Accommodates a surge arrestor to spoil power faults
Recognized by ANSI and UL to have 22,000 AIR
Comes with feed-thru lugs for a multi-section panel connection
Cons
Limited to Homeline breakers only
Overall, this 200 amp panel fits my needs enough. The design of this product is less complicated and is adaptable to first-time users. Square D/ Schneider Electric, for me, is a trusted brand and also a safe one.
4. Siemens MC0816B1200RCT Speed Fax Load Center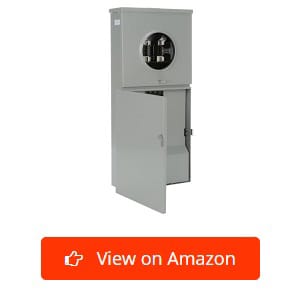 Most residential electrical systems require universally accepted voltages to reduce the risk of damages caused by faults. The Siemens MC0816B1200RCT Speed fax Load Center is a single-phase breaker suitable for home usage because it maintains a 120/240V AC presenting in my wall plugs. That way, my appliances remain unaffected whenever voltages fluctuate.
The package comes with a 200A meter socket and 200A load center attached. I have benefited from this feature because I didn't have to buy a separate meter socket for this enclosure. They are one unit, and therefore, chances of premature aging are relatively low. I also get to use less heavy wires.
Square D breaker box 200 amp features electrical sub panel branch circuits and feed-thru lugs for connection to incoming lines. These circuits are lined directly from the panel, thus saving wire and installation time. I have plenty of branch circuits at home, and they all feed appropriately and safely.
Another thing I like about this item is its key-shaped mounting hole that helped me install the whole thing firmly. Unlike other covers that are screw-driven, switching my breakers on and off is conveniently accessible because of this panel's dead-front pull ring and side-hinged door.
However, this is not the best design I wanted from a panel. One of my units dedicated to charging automotive had its door busted, though repairs can ratify the issue. And the bottom part of the enclosure is a little too tight to fit all my branch feeders.
Pros
Single-phase breaker fit for low-level residential voltage
Package includes meter socket and load center attached
Subpanel circuits and feed-thru lugs for branch connections
Key-shaped mounting hole for an easy install
Convenience brought by the side-hinged door
Cons
Slightly poor design
Tight bottom branch circuit provisions
I do enjoy using my appliances without having to worry about overloading. Also, I get to save wire and installation time. Buying this product is a great choice to make for homeowners.
5. Square D by Schneider Electric HOM2040M200PCVP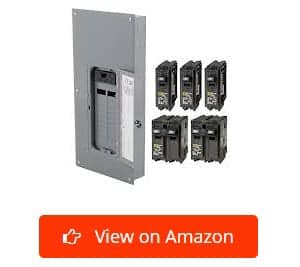 Having multiple outlets at home is way better than fostering octopus wirings that potentially lead to electrical casualties. The Square D by Schneider Electric HOM2040M200PCVP Load Center is a perfect indoor panel box for me because I get to install outlets I need without overloading my entire electrical system. Also, it's easy to install.
I find this panel spacious enough that it comes with 20-space and 40 single-pole circuit breaker slots. In terms of flexibility, it can accommodate full-size, tandem, and quad breakers. Thus, I get to be more specific with the breaker types I could use for my appliances.
Square D comes with a ground and neutral bars that accept up to three #10-14 equipment grounds. I like this feature because my equipment and devices are always safe against ground faults, surges in the utility system, or lightning strikes.
Schneider also offers a 10-year warranty from the date of installation as long as it goes under standard care and proper usage. Warranty only applies if the load center uses appropriate Homeline branch circuit breakers. That way, I can be sure that this unit is going to last longer with the suggested attachments and maintenance.
Unlike the Eaton 200 amp breaker box and some other brands, Square D doesn't come with single-spacing 40-amp tandem breakers for tankless water heaters. So I had to consume eight slots for 40-amp single-pole breakers.
Pros
Perfect indoor panel for residential use
Flexible and spacious load center
Accepts full-size, tandem or quad breakers
Comes with ground bars to discharge excess electricity
A 10-year warranty under specified conditions
Cons
Lacks 40-amp tandem breakers ideal for tankless water heaters
Despite that, I am satisfied with how this load center deals with my electricals at home. I can make adjustments quickly and be sure that my devices are all good.
6. Siemens MM0202B1200 200-Amp Meter Main Combination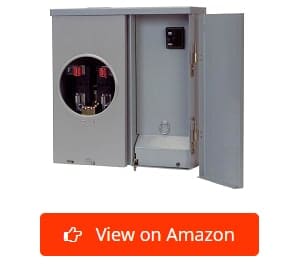 If you feel hampered about spending quite a large amount on your electronics, then let the Siemens MM0202B1200 200-Amp Meter Main Combination justify things for you. This meter-and-main-switch combo is not only of good quality but also easy to install. It gives me more than my money's value.
I have a natural gas generator at home. And while I have decided to upgrade my conductors from aluminum to copper, I added a new external panel. The difference is this one has an actual disconnect. I find the box durable, and the entire item is an ideal replacement.
I have been using this equipment for more than a couple of years now for underground servicing. I like this product because I didn't need to buy additional parts to make it work. Also, this incredible thing is compact.
As part of my electrical panel upgrade, I have resolved to install a sub-panel in my garage. It was an easy installation for me, and it worked perfectly. Also, I didn't have trouble establishing connections between the mains and the sub.
I wanted a ringless meter face since my utility service provider no longer uses ringed meter boxes on new installations. However, I still have received a ringed one, despite seeing this product ringless on the post.
Pros
Great quality for your money
Easy installation
Good and durable replacement for old units without actual disconnect
Ideal for overhead and underground service
Connects well with sub-panels
Cons
Item did not arrive as advertised
Spending on this kind of panel is a quality investment for me. I love how the package came in with a meter and mains tandem. Plus, this is a long-lasting load center for everyone.
7. Square D by Schneider Electric Outdoor Main Breaker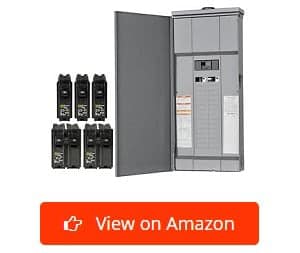 I run a home improvement team and tried using the Square D by Schneider Electric HOM3060M200PRBVP Outdoor Main Breaker. The first time we mounted it on one of our projects, we had it inspected, and it passed the test. I am surprised that on top of a low price, this product still makes it to the list of contractor-grade enclosures.
Square D connects to all my breakers in the panel because of its fully distributed neutral bar. Thus, all my electrical circuits function well. Also, I am sure about an adequate power supply to my outlets and that the risk of power imbalances are relatively lower.
I find this load center sturdy enough to contain potentially damaging factors. It comes with a rainproof outdoor cover to make sure that water doesn't get in contact with my breakers. That said, this product is viable for outdoor use.
Upgrades in my electrical system projects became smooth because of Square D. Most importantly, I can effectively remodel because this product accommodates plug-on neutral, full-size, and tandem circuit breakers on any space. I also get to save wires and eliminate pigtails.
I don't feel that good about some parts of the box. A large part of it is thick, while the rest, including the door, is thin. Those portions can bend easily. Thus, they are hard to open sometimes, or water and other corrosives penetrate, which can be dangerous.
Pros
Contractor-grade load center
Fully distributed neutral bar that connects all breakers
Durable enclosure ideal for outdoor use
Accepts different kinds of plug-in circuit breakers
Eliminates wire mess and pigtails inside the box
Cons
Some parts are easily bent
Square D load centers are affordable and of high quality. I am confident my projects smoothly run because I use tested products. I will suggest this to my colleagues.
8. Siemens PW0816B1200TC Main Breaker
What I have always liked about the Siemens PW0816B1200TC Main Breaker is its distinct insta-wire technology. Installation was quick as I had the screws backed out already, and all I needed to do was to insert the wires on the ground and neutral bars.
Siemens comes with tin-plated copper bus bars. Tin is a kind of metal that's safer against corrosion damage. This kind of copper bus bar protects against atmospheric deterioration. Thus, despite a potentially corrosive ambiance, my load center is guaranteed to last longer.
Ground bars come with the package to protect my appliances against electrical faults and power surges. It's not only that ground bars bond all my pieces of equipment and devices, but they also disperse excess energy back to the earth. At least I don't have to buy ground bars separately.
Mounting tabs are present on the trim to help me attach the load center neatly. They hold the entire thing in place, thus, freeing my hands while I drive the screws in. I find this feature significant because I get to install things conveniently and with accuracy.
I was expecting to receive circuit breakers along with the package, but none arrived. Nevertheless, there are plenty out there. I just had to spend time searching for the best fit.
Pros
Insta-wire feature for efficient installation
Tin-plated copper bus bars for additional protection against corrosives
Corrosion-resistance helping the load center to last longer
Comes with factory-installed ground bars
Mounting tabs stabilizing the load center to free hands while driving the screws
Cons
Item does not come with the package
Overall, Siemens is one of the top-of-the-line products buyers should consider. Given its unique and highly-competitive features, I am sure this product will give your electrical system a good run.
9. GE PowerMark Single Phase Standard Main Breaker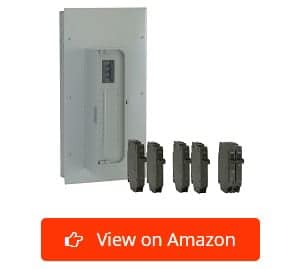 Unlike other load centers, the GE PowerMark Single Phase Standard Main Breaker is a product reconditioned to work like a new one. This item has undergone a thorough process of cleaning, testing of functionality, inspection, and repackaging. Included in the package are accessories needed during and after installation.
The GE 200 amp breaker box accommodates THQP or half-size and THQL or full-size plug-in breakers. That way, I can choose which breakers to use and where to place each one. Also, I have alternatives in case one kind runs out of stock.
GE features a 3-wire wiring configuration that is commonly required to meet industry standards. This kind of set-up protects against short circuits and maintains leakage current at a low rate. Simple testing is enough for this product with a power supply and LED output.
This product complies with NEMA 1 standard for indoor enclosures. In observance of the said standard, access to hazardous parts by personnel falls under a certain degree of protection. Also, this item promotes defense against the penetration of solid foreign objects.
I thought I was going to receive some bonus breakers as advertised, but none arrived. Good thing this is a generic box, and it fits an ample range of breaker types.
Pros
Reconditioned item tested and proven to work like new
Accommodates half-size and full-size circuit breakers
3-wire wiring configuration to meet industry-level requirements
Complies with NEMA 1 standard for protection
Cons
Doesn't come with complimentary breakers
I believe this product is one of the best in the category of refurbished items. It is easily adaptable and flexible to use. The GE 200 amp service panel is an ideal pick for those who want to save without compromising quality.
10. Siemens S4040B1200P Indoor Load Center
The first thing that I like about the Siemens S4040B1200P Indoor Load Center is its combination surface mounted technology. Because of that, I get to assemble the entire load center quickly and with automation. I can also save wires and do fewer drillings.
Siemens comes with aluminum bus bars, which offer a lot of benefits to all users. Through this kind of bus bar, corrosion resistance is considerably high, and heat exchange is stable. Plus, none of my breakers run short of supply because aluminum ensures good conductivity.
And while deterioration had always been an issue for everyone, Siemens warrants all buyers of their products against short lifespan. We have been using this load center for 17 years already, and I believe that's enough to say that this product has a long way to go.
Insta-wire feature is always present in all Siemens electrical products. This characteristic has made every user's installation quick and without hassle. Also, this enclosure can work on bottom feed applications. Additionally, they include three Q120 and one Q230 breakers compatible with this panel, so you don't have to worry about buying them separately.
I bought two more units of this product for my commercial spaces. But one of them came damaged. That was probably a handling issue. I had to contact the supplier for a new one, and they replaced it immediately.
Pros
Surface mounted technology to fit in quickly and with lesser work
Aluminum bus bars that offer a variety of benefits
Warranty against early termination of usage
Insta-wire feature for all Siemens enclosures
Comes with three Q120 and one Q230 breakers
Cons
Some items may arrive damaged
Buying a Siemens enclosure is like paying for equipment you can enjoy in your lifetime. The materials that they use are of top quality, and they also promote convenience to all end-users from installation to operation.
What to Look for When Buying a 200 Amp Panel
Electrical panel ratings unveil different concerns by the buying community. Let's take a look at a few of them so we could, might as well, help you choose the right one.
Location
Knowing where to place your load center is necessary because not all of them can adapt to atmospheric conditions or substance penetration.
Safety
Be sure your load center holds enough capacity to protect devices and people against power surges, short circuits, and electrocution. In case, If you're working on a breaker panel with no proper labels, you can use a circuit breaker finder by manually switching off each circuit to find the correct one.
Difficulty of installation
Choose the one that will not require you to assemble this, buy that, or bend everything. Remember, you are trying to keep things uncomplicated for you.
Necessity
Just because the largest 200 amp panel has entered the market doesn't mean you have to get on your feet and pay for it. As a general rule, too much of something is not right. Reach out to your electrician and take note of the measurements advised.
Kinds of the breaker to use
Every user should take note of the ability of a load center to foster different kinds of breakers. And while others have specifically designated breaker brands to install, I would advise using the suggested device.
Completeness
Missing components are a common issue for items sold in packages. Enclosures typically come with breakers, some on advertisements alone, and some never. Be sure to call your supplier just in case you miss out on some parts like ground bars, screws, and many more.
Price
A lot of brands play in the market, competing which one is the best. Pick the load center that gives you value for your money.
Warranty
As customers, we always want to be assured that the best 200 amp electrical panel we get will work over a long time. The warranty also grants users the privilege to avail of the services covered by the manufacturing company's policy.
Frequently Asked Questions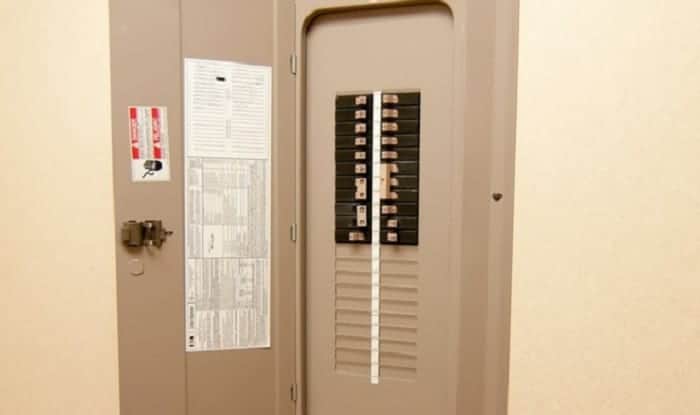 How many amps can my 200 amp panel handle?
A 200 amp panel will handle a 100-amp service load. Moreover, it can accommodate additional branch circuits. Modern homes require a 200 amp service as a minimum to support electrical heating or cooling equipment.
Should I upgrade to a 200 amp panel?
Home upgrades require some power to spare. You will need to upgrade to a 200 amp service when you meet the following conditions.
You see your panel unsafe with corrosions or unusual heating
Damaged or inappropriate outlets
Flickering lights and appliances that work at less than their capacity
You plan to add something that's power-hungry
You plan to remodel or upgrade your house
Required by the electrical authority
Your load center is the heart of your electrical system. Be sure to know whether or not it's time to level up to meet the standards.
How much does it cost to upgrade an electrical panel to 200 amps?
Upgrading to the best 200 amp breaker box is not only risky in many aspects, but it's also expensive. Leveling your electrical panels up will cost you around $1,500 – $3000. This amount covers the box to install, additional parts, and installation fees.
Also, prepare to pay for additional costs once the electrician finds issues in you no one has discovered before. That way, you are also giving your electrical system a revamp after not being able to see what's in between your walls.
Conclusion
The best 200 amp panel marked the beginning of a modern home era. Technology and innovation have expanded its territories enough to reach out to homeowners and encourage them to use pieces of equipment for convenience.
Always make sure to stay within the boundaries set by your electrical policies to avoid casualties. Prioritize your needs, safety, and the amount you are going to invest. Never hesitate to seek advice from experienced individuals so you can get a seamless upgrade.
Open a friendly conversation in the comments section to address matters regarding your electrical system. A bright day ahead!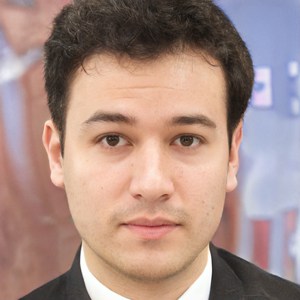 I am Edwin Jones, in charge of designing content for Galvinpower. I aspire to use my experiences in marketing to create reliable and necessary information to help our readers. It has been fun to work with Andrew and apply his incredible knowledge to our content.