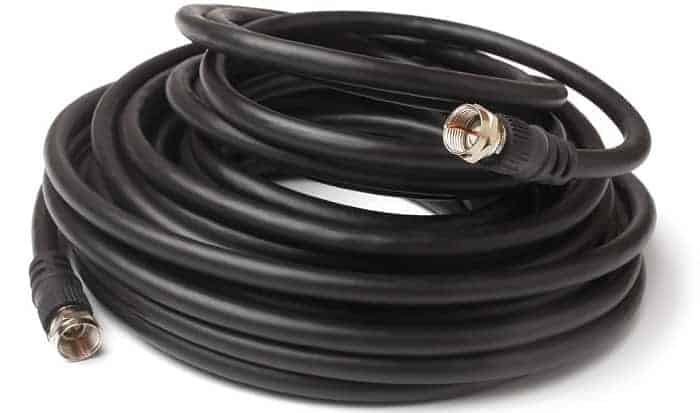 Weekends are fun, and so is binge-watching with your friends. Love for movies and series is never out of style, especially when you have a widescreen right in front of you. Games become more thrilling when played on a monitor as tall as you.
But what if you find your TV affected by interference and you see pixelated images on your screen? Problems like these might require the best coaxial cable for 4K. These cords do not only emphasize better details on your display, but they also make TV-to-antenna connections more secure and durable.
You might not have noticed resolution issues on your TVs before this article. Hence, let me show you the best 4K coaxial cables created with innovation, precision, and quality.
Best Coaxial Cable for 4K Reviews
1. Cimple Co 10 Feet Coaxial Cable
With a clean white finish, the Cimple Co 10 Feet Coaxial Cable lets you achieve style and durability in one. This 10-foot RG6 coax cable comes with a sturdy weatherproof and UV-resistant PVC jacket. That means this brand is safe for indoor and outdoor use.
Even when routing this cable on long runs, I still get an exceptional picture and signal quality. It has a 75 Ohm electrical resistance throughout the wire, keeping signal loss minimal from the antenna to the TV. This impedance maintains the cable's conductivity at a balanced level as well.
On top of its element-resistant body, this cable still works despite being exposed to water and impact. It has a redundant double seal at the tip of both connectors, making it waterproof. Cimple Co's connectors also do not easily get pulled off, get loose, or break after straining or excessive bending.
I like this product because it has a high range of frequencies encompassing almost all service providers like cable and the internet. That way, I get to use any device with this brand. What makes this cable even better is its thick braid shielding that helps minimize noise for a clearer signal.
I would not advise running this cable on corners. Because it has a sturdy body, I find it hard to install where sharp turns exist. I think its stiff body is because of its shielding.
Pros
Weatherproof and UV-resistant stylish white cable
Consistent signals on long runs
Industry-standard 75 Ohm impedance for optimum conductivity and resistance
Waterproof and impact-resistant
High range of frequency that supports different service providers
Thick shielding that helps reduce noise
Cons
Cable body is a bit stiff and hard to bend
I like the consistency of this 4K RG6 cable regardless of the device I use. The shielding, jacket, and even the connectors are all exceptional. Plus, it's safe to use anywhere.
2. Monoprice 105360 Quad Shielded Coaxial RF Cable
The Monoprice 105360 Quad Shielded Coaxial RF Cable will never make you worry about excess wires with its 1.5-feet length. That makes this cable fit for short-run setups like residential spaces. This product is also a CL2-rated one, so it's fit for in-wall applications.
I like the molded connector heads of this cable because they are more durable than the non-molded ones. Furthermore, it has strain-relief boots that make this coax less susceptible to damage from bending or stretching.
Interference barely has room in this cable as it features a quad-shielded body. This RG6 quad shield cable comes with two layers of copper braid and another two of aluminum foil shielding. With these, I think the item is a well-built and noise-protected one.
To hasten signal transmission, Monoprice has gold-plated F-type male connectors. These cable tips make the coax more conducive to signal transfer. Also, gold is a better plating than any other metals in terms of durability and corrosion resistance.
I trust this brand because it offers a lifetime warranty, allowing me to buy it with confidence. That means you can rely on the manufacturer in terms of the quality and longevity of their items.
I have not used this with one of my HDTVs, whose antenna input was vertically oriented. The thick knobby connectors made it hard for me to screw it into the female port. Nonetheless, I never had issues with the coax's performance otherwise.
Pros
1.5 feet length fit for residential applications
CL2 rating for in-wall installation
Molded connector heads and strain-relief boots for durability
Four layers of shielding to minimize noise
Gold-plated F-type male connectors
Lifetime warranty from the manufacturer
I find the length of this cable perfect for my devices at home. It's easy to use and more durable than my old cables. Monoprice is a reliable cable brand for me.
3. Cimple Co 50 Feet Coaxial Cable
If you are looking for a coax cable tested and proven to work with several devices, consider using the Cimple Co 50 Feet Coaxial Cable. This product is compatible with several devices like satellite receivers, Comcast, and other service providers. This cable is a perfect match for all my media at home.
Not only does this product fit any device, but it also works for indoor and outdoor use. It features a weatherproof and UV-resistant PVC jacket, making it durable. Despite its 50-feet length, this product keeps signal loss at a low rate. That means I still get clear outputs even from distant sources.
I don't have difficulties using this coax cable because it comes with instructions. This aspect is most beneficial for users who feel unsure about their coax cables and devices. Also, this brand offers free technical support in any case you need assistance related to its items.
Inside this coax cable is high-grade copper-coated steel swept to 3.0GHz. This speed makes data move faster, especially with high-frequency devices. Plus, its low signal attenuation level helps preserve signals on long runs.
I had to spend more time and money replacing one of the F-type connectors. The package arrived on time, but one of the male adapters did not work. I got to replace the connector, and things started to work well since then.
Pros
Compatible with a wide range of devices
Weatherproof and UV-resistant PVC jacket fit for indoor and outdoor use
Comes with instructions and technical support
High-grade copper-coated steel for faster signal transfer
Steady signals despite a 50-foot length
Cimple Co is one of the brands I always trust because of its compatibility. It keeps signals at an optimum level, and it's not hard to use.
4. KabelDirekt 90° Angled Coaxial Cable
Fitting TV antenna cables in tight spaces is much easier with the KabelDirekt 90° Angled Coaxial Cable. This product has a unique male connector angled at 90°, which is ideal for TVs that lean on walls closely or without ample space. Thus, you won't have to expose your cable to too much bending.
I like this product because it's specific in terms of usage and signal compatibility. Whether for analog or digital signals, KabelDirekt is still a perfect coax for all your TV connections. This model specializes in satellite cable connections, making it work for both types of reception signals. It's also best when used with radios, DTT tuners, and cable boxes.
This product comes with a balanced combination of flexibility and protection. It has a mylar foil and braid for shielding, which are enough to keep interferences away. The entire composition of this cable doesn't make it stiff. So, I don't struggle running this cable through corners.
On top of its sleek body and flexibility, this brand is also a heavy-duty one. I once tried concealing this cable in walls. Months passed, and this sturdy coax still works perfectly.
However, I had experienced a sudden decline in my internet speed when I first tried this 4K coax cable. It transmits cable TV signals well, but not that great with internet data.
Pros
Angled male connector for easy installation in tight spaces
Perfect for analog and digital reception signals
Works well with radios, DDT tuners, and cable boxes
Flexible and has ample shielding
Heavy-duty cable designed for longevity
Cons
Not the perfect cable for internet purposes
Working with this coax is a breeze for me. I can install it where spaces are congested. It has the right amount of flexibility, so I no longer have to deal with stiff cables.
5. Phat Satellite RG6 Coaxial Cable
Each Phat Satellite RG6 Coaxial Cable goes through quality control tests, making it an internationally recognized coax cord. This cable complies with UL and ETL requirements for safety. It's also a RoHS-certified product, which means it doesn't contain hazardous substances. These features make this brand more viable for use.
I like the connectors of this product because they come in quality materials. The male adapters are nickel-plated compression brass, which is known for its longevity in complex environments. It also comes with ample sleeve insulation for additional protection.
I think this is one of the best internet cables I had. I used to connect a universal coax cable to my modems, but the performance was not as good as when I used this brand. I believe this is a perfect replacement if you want to dedicate connections for internet purposes alone.
The price of this coaxial cable is within range. It's not too cheap, but for me, this is an affordable choice given its length. It may not be as fancy as other products, but the signals are consistent. Plus, the design of this product is fit for rugged indoor and outdoor usage.
Unrolling this cable is not easy, more so when running it through any straight surface. This cord kinks every time, which gives me a hard time straightening. I think it was because the packaging was too tight that the cable was overly bent.
Pros
UL and ETL compliant, which makes it safe for use
RoHS-certified free of hazardous substances
Quality nickel-plated compression brass connectors
Insulated connector sleeves
Perfect cable for internet modems
Affordable, gives consistent signals, and can survive rugged use
Cons
Wire tends to kink when unrolling
I am happy I get to have this coaxial cable for internet. Its length does not hamper its performance, nor does water cause corrosion to the connectors. This brand has top-notch quality control.
6. Ultra Clarity Coaxial Cable
Whether at home or office, the Ultra Clarity Coaxial Cable is one of the most reliable options you have. Given that service networks are around your workplace, they can hamper the data that pass through your cable. But with this product, you can be sure to have a clear signal throughout and without static and interferences.
This tri-shielded coax cable is a CL3-rated one, enabling you to install it within walls. CL3 ratings also signify that the item is fire resistant. So, you won't have to worry about your coax ports catching fire. Plus, you can get rid of dangling and messy wires around your home.
I love this cable because it's sturdy. Not only does it have multiple layers of aluminum braid and shield, but it also has a durable PVC outer body. Its connectors are gold-plated, which means they ensure a long service life and that signal transmission will be of quality.
I felt less confident about buying this product for the first time because it looked too good in advertisements. But when I bought one, it worked as advertised. It displayed images as clear as what I have seen in the ads. Plus, the item arrived undamaged.
However, I won't advise using an extension adapter on this one, like when you use this for internet purposes. It would be better to use this cable without attachments other than the router and the linked devices.
Pros
Can withstand interferences from nearby networks
CL3-rated fit for in-wall applications and fire resistance
Sturdy tri-shielded cable with gold-plated connectors and a PVC body
Works as advertised and damage-free upon delivery
Cons
Does not work well with extensions
All in all, I like this cable because it's safe to conceal it within walls. It's sturdy from the inside out, and it works as it should. I would love to have a new one for my new device.
7. KabelDirekt Digital Coaxial Audio Video Cable
One of the best things about the KabelDirekt Digital Coaxial Audio Video Cable is its stable signal transmission. It comes with mylar foil and aluminum braid insulation layers that help reduce interference. These layers make sure that my monitors display unhampered audio and video output.
I like the connectors of this product because they are of high quality. This cable has 24K gold-plated male adapters, which are resistant to corrosion. Plus, gold is a good conductor, making signals clear from my antennas to my TV outputs.
This brand is a perfect one for a wide array of devices. It works with VCRs, cable boxes, routers, satellite TV receivers, and more. Its F-type connector pins make it easier for me to connect my devices. Thus, I don't find compatibility being an issue for this product.
Unlike my old coaxial cables, I think this one is more durable because of its pure copper core. Its outer layer is flexible as it doesn't go brittle, nor does it break in the long run. KabelDirekt also comes with a 3-year manufacturer warranty in case you encounter some issues with their items.
On the downside, I think the connectors are a bit long. I have a hard time plugging and unplugging this cable in tight spaces.
Pros
Double-shielding for optimum audio and video outputs
24K gold-plated connectors for better signal and conductivity
Compatible with different devices
Pure copper core for durability
Flexible coax cable
Comes with a 3-year warranty
Cons
Connectors are a bit long
Despite that, I am happy about the performance of this coax cable for TV. It gives me stable signals, and it's not hard to pair with my devices. I think everyone should check out this TV cord.
8. Amazon Basics Coaxial TV Antenna Connector Cable
Suitable for indoor and outdoor use, the AmazonBasics Coaxial TV Antenna Connector Cable lets you set up your media systems anywhere at your home. This pack of cables is also UL-rated, which means it's fit for in-wall use. Thus, you get the chance to play with your set-ups using this brand.
This product comes with a quality structure. It features a solid center conductor, and its 3-layered shielding erases background noises. Outside is a soft but durable PVC jacket that keeps the inside components safe and protected from elements.
I think this brand is an affordable choice as well. It comes in a pack of four cables, which would cost me more if I buy these cables separately. Plus, I get to save time searching for coax cables in the market since this model is compatible with almost all coax-oriented devices.
Not only does it have a solid structure, but it also has protective caps. Right at the tip of each F-type connector is a removable easy-grip cap to protect your connections. White conductor caps are present after each grip to cover the center conductors. These make this coax cable free from dust and more efficient to use.
I think it would have been better had the connectors been gold-plated and not nickel-plated. Gold plating produces higher conductivity than a nickel. Nevertheless, the product works as intended.
Pros
Suitable for indoor and outdoor use
UL-rated for in-wall applications
Quality structure in shielding, center conductors, and outer cover
An affordable pack of four with high compatibility
White protective caps shield against dust
Removable easy-grip caps for efficiency and ease of use
Cons
Nickel-plated connectors are less conductive
Overall, I love being able to utilize these cables on all my devices at home. Whether for TV or the internet, this product is consistent throughout. Plus, finding the perfect location for these wires never gave me a hard time.
9. Vandesail Coaxial Cable
Perfect for set-top boxes, cable modems, digital TVs, and satellite antennas, the Vandesail Coaxial Cable will make sure you get sharp images and graphics. This cable comes with gold-plated metal ring connectors that provide better conductivity. These will help you optimize signal transmission and minimize loss.
This product is free of hazardous substances. Its outer PVC jacket is anti-UV, moisture-proof, anti-friction, and can withstand rapidly changing weather. It's also environment-friendly and is suitable for indoor and outdoor applications.
I like this product's internal components as well. Other than its PVC jacket, it has three layers of shielding. It comes with an aluminum braid, a foil shield, and finally, a foamed polyethylene insulator. Its core is a CCS conductor, known to have high tensile strength and resistance to material fatigue.
This cable has a good value for money and is a perfect replacement too. I had an old coax cable with short service life and average performance. When I needed to replace it, I bought this brand. It has been months now, and the coax works consistently better than my old one. I got to replace an old cord for a reasonable price.
At the moment, I have no complaint when it comes to this item. You won't find many products this good.
Pros
Affordable device with a wide range of use
Gold-plated metal ring connectors for optimum conductivity and signal transmission
Environment-friendly structure with no hazardous substances
For indoor and outdoor use
Tri-layer shielding with anti-friction feature and PVC jacket
Copper clad steel conductor for tensile strength and resistance to material fatigue
I love the texture of this cord. It doesn't slip off easily, and it doesn't break, no matter the bending and stretching. If you are planning to replace your old coaxial cables, then consider checking this one.
10. AV-Cables 4K HD BNC – BNC Cable
Dealing with low-power video connections will make you use the AV-Cables 4K HD BNC – BNC Cable. This product features miniature quick connectors fit for 4K cameras, switchers, and other video equipment. Unlike conventional coaxial cables, this brand is thinner and more portable.
I like this cable because it can transmit 12G signals to as far as 149 feet. These signals have better resolution, better frame rates, and colors. So if you are using a 4Kp60 format, this would be the perfect cable for you.
This product is a Belden 4855R cable, which has top-notch benefits. It comes with a silver-plated copper conductor, which provides high corrosion resistance. Plus, a gas-injected foamed high-density polyethylene insulation and tinned copper braid shield make this cable resistant to noise.
Other than its futuristic connector design, you also get to replace it when needed. The manufacturer offers a lifetime replacement warranty to all its connectors. This aspect gives me assurance as to its quality and service life.
I tried using this coax with a Red Komodo 6k camera, but nothing good transpired. I expected a lower resolution output at worst, but the cable did not even sync to my monitors. I think a 4K display would be the best capacity for this item.
Pros
Portable cable with connectors fit for 4K devices
12G-signal compatible
Speedy signal transmission under a 4Kp60 format
Belden 4855R cable with quality components
Lifetime connector replacement warranty
Cons
Does not work with 6K resolution devices
Media viewing became better with this coaxial cable. I love seeing smooth edges in my images, and the videos look flowy on screen. This cable possesses quality conductors and speedy and more distant transmission.
11. BeElion Extension Coaxial Cable
There are unique things about the BeElion 4 in 1 BNC Male to Female CCTV Extension Coaxial Cable. While most coax cables have conventional homogeneous connectors, this brand has male-to-female adapters. These make the wire a perfect choice for coax extensions. You no longer have to cut some cord and attach connectors to it.
If there are cables designed for TV and internet modems, there are also those intended for CCTVs. This product works best with CCTV cable extensions. It keeps signals stable and smooth. This aspect is crucial, especially if you need to keep track of events you can't keep an eye on.
This product's BNC connectors are durable and can last for a long time. Other than being nickel-plated, the adapters have strain-relief PVC boots as well. Furthermore, BNC connectors are easy to connect/disconnect, so they're straightforward to use.
Working with more than one device will not require you to buy more cables as this brand comes in a package of four coax cords. I think this is an economical choice rather than buying individual coax. Not only do I get to save money, but I also have a spare one for damaged or additional installations.
On the other hand, this cable catches interferences where service networks are prominent. It's not present in most reviews, but I think it would be better if this product had better shielding.
Pros
Unique male-to-female connectors fit for coaxial extensions
Perfect as CCTV coaxial cables
Durable and long-lasting BNC connectors
Easy to use
Comes in a pack of four coaxial cables
Cons
Weak shielding that lets the cable catch noise
Overall, I am happy about not having to spend much on these coaxial extensions. It's also fit for uses other than for CCTVs.
12. Mumaxun Coaxial Cable
Coming with ribbed connector boots, the Mumaxun Coaxial Cable lets you get a good grip while screwing the tip into the devices' ports. Through this, you will be able to hold the cable without slipping your hands off it.
Installing this cable is a breeze regardless of the set-up I have. This coaxial cable comes with two additional angled connector pins, making it easy for me to connect to my devices. So, I can mount it conveniently in all locations, no matter the orientation of the port.
This product features high resistance to interference through its 4-layered shielding. It has two layers of copper braiding and another two layers of aluminum foil. These layers help preserve the data transmitted against unwanted EM and RF noise.
I like this cable because it has a 75 Ohm impedance that optimizes conductivity and resistance. This aspect keeps signal loss at a minimum, and therefore, gives you a quality display.
Other than its ease of installation, this coax is also fit for indoor and outdoor use. So, you can be sure it will not break or get exposed to wearing over time.
The only issue I had with this product lies with its delivery. I ordered this brand to have the angled connectors added to the package. But when I received my first order, only one of the two arrived.
Pros
Ribbed connector boots for easier installation
Comes with additional angled connector pins
Quad-shielded cable to protect data
75 Ohm resistance for quality display
Fit for indoor and outdoor use
Cons
Might lack angled connectors in delivery
Overall, I have benefited from this product's accessibility. The angled connectors made it more convenient for me to get through challenging arrangements. Despite the incomplete delivery, I would still want to have another one.
13. Commercial Electric RG-6 Coaxial Cable
If you are looking for a cable that supports a wide range of audio and video components, check out the Commercial Electric RG-6 Coaxial Cable. This cable works with TVs, routers, off-air antennas, and more. I like this product because the sounds and images are of good quality.
I used to have an old cable for my gadgets, but it didn't last long because of the structure and the shielding. So, I bought this brand and started using it. It has been months now since I began to use this with all my devices at home, and the signals were consistently clear.
I think this coax cable is also best when you have nearby TV stations. All you need is an antenna and this cable. Plug the connectors into their respective ports, and begin watching your preferred TV shows. This product also works well with cable modems, satellite antennas, and VCRs.
The connectors of this 4K over coax are top-notch. Unlike other coaxial connectors, which look and feel loose, this one is a compressed adapter. Compression connectors ensure reliable and steady connections while giving you outputs. Plus, they are also more durable than other adapters.
However, I find the cable body stiff, and it's hard to bend. I won't suggest running this coax cable on edged or curvy surfaces. Otherwise, it would look messy and could damage the wire.
Pros
Perfect for audio-video outputs
Perfect replacement for old cables with weak components
Ideal for antennas and other devices
Comes with compression connectors for better connections
I think this is one of the simplest but most effective cables I had. The music and videos come out smooth, and the signals are strong. I also love the connectors of
this coaxial cable for TV
.
What to Look for When Buying Coaxial Cables for 4K
Buying the best coaxial cable for 4K does not necessarily mean buying the cheapest nor the most known brand. Below is a list of relevant factors you need to keep an eye on to make every penny count.
Noise and interference are two of the most annoying issues you will encounter when using frequencies. Make sure that your cable has enough shielding to reduce these interruptions and provide adequate signals.
A coax cable need not be 50 meters long when you only have your home as your application. Some users prefer custom-made coax cables to have the exact length they need. Others are good with the ones readily available in the stores.
You have to realize that not all cables can withstand weather and UV exposure. So, if you plan to run a coaxial cable in unroofed locations, select the one that's fit for indoor and outdoor installations.
Signal transmission capacity
Be sure to know the item's speed and capacity to transfer signals. This aspect will help you attain smooth display and audio output.
Note that not all coaxial cables are universal. Always check the product's components and their compatibility with your devices.
Other Important Factors to Consider
What is the best coaxial cable for 4K? Who is this for?
The cords you use to link your screens to your cable and internet modems are coaxial cables. These wires make TV reception better with the help of Radio Frequency signals moving from your antennas down to your screens. Everyone who uses cable modems, wired internet services, VCRs, CCTVs, and other related devices can use a coaxial cable.
How does it work?
The product of coaxial cables is audio and video data. This information comes from captured Radio Frequency waves in a particular area, conducted by an inner conductor.
Most coax cords have two to four layers of shielding to prevent the interruption of unknown signals. A PVC jacket covers the entire conductive parts of the cable, except for its connectors.
What are the different types of coaxial cables for 4K?
Some of you may think that coaxial cables only vary in terms of brands, sizes, and specifications. Consider checking the following coax types to narrow down your choices.
Flexible coaxial cable – uses a metal inner conductor and is one of the most common coax cable types in the market.
Rigid coaxial cable – mainly used for indoor and high-power setups.
Twin axial cable – comes with two center conductors instead of the conventional one.
Triaxial cable – has an extra layer of insulation and a second conducting sheath.
Semi-rigid coaxial cable – known for enhanced high-frequency performance and superior shielding effectiveness.
Hardline coaxial cable – has a larger cable diameter and is known for a high transmission speed
Why do you need a coaxial cable for 4K?
Any form of digital audio and video output requires an appropriate link to serve as a medium of transfer from one point to another. Here are some of the significant aspects telling you why you need a coaxial cable.
Communication
Access to timely news
Browsing
These are extensively used functions in your home, even without the help of a coax wire. But using a coaxial cable would improve these services.
Frequently Asked Questions
What are the most trusted coaxial cable for 4k brands?
Choosing a coaxial cable is simple. But it gets more thrilling when you know which brand to trust. Check the list below.
AmazonBasics
Monoprice
Cimple Co
KabelDirekt
Phat Satellite
Ultra Clarity Cables
Vandesail
Mumaxun
The Mediabridge coaxial cable – RG6 quad-shielded is also a good product to consider. Note that the cable's brand is not the only gauge you have for determining the perfect one for yourself.
Do I need a special coax cable for 4K?
Whether or not you need a special coax depends on the resolution you want to achieve and your screen's capacity. Most home TV setups use an RG6 coax cable. For a far transmission distance, an RG11 cable would be an ideal option.
It will be an ideal choice to have a cable with more bandwidth to achieve a 4K resolution. These cables allow faster and more efficient data transfer from your sources down to your devices.
How to connect coaxial cable to TV without coaxial input?
Some modern TV manufacturers no longer practice putting in coaxial inputs to their devices. But that should not be a problem at all. Follow these steps to pull off a perfect setup at your home.
Get a converter box
Locate its coaxial port
Attach the coaxial cable to it
Attach the RCA connectors to the converter box and your TV for audio and video
Select the "video" option as soon as you select the input for your TV
Is RG11 better than RG6?
RG6 and RG11 cables have some things in common, but there will always be aspects that will make one an ideal option compared with the other. Here are some:
Distance of transmission — RG6 is more fit for a home or a small setup.
Conductor Size — RG11, generally, has thicker conductors to support a wider bandwidth than RG6.
Price — RG6 cables are cheaper than RG11.
Usage — RG6 works best with home television setups. RG11 is a perfect option for trunk lines, outdoor installations, and long runs.
Does coax cable affect picture quality?
Yes, coaxial cables dictate the picture quality you see on your screens. These wires have capacity limitations in signal transmission, shielding, tolerance to weather, and other factors that affect their outputs.
Also, the condition of your coaxial cables will be vital in determining their performance. So, better check on possible damages and poor connections to know whether your coax cables need repairs or replacement.
Conclusion
Aiming to level up your entertainment and communication system is always a perfect idea. It gives you fulfillment and additional thrill when you get the data you need fast and smoothly. All you need is the right tools and enough technical knowledge for your investment to be worth it.
With the best coaxial cable for 4K, you don't only get to link your antennas to your devices. You also get to improve the quality of your display.
Drop your inquiries in the comments section, and we'll be glad to respond to them all.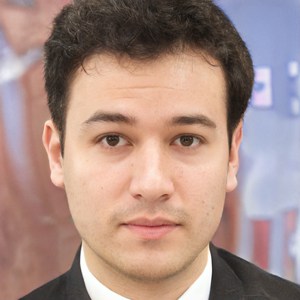 I am Edwin Jones, in charge of designing content for Galvinpower. I aspire to use my experiences in marketing to create reliable and necessary information to help our readers. It has been fun to work with Andrew and apply his incredible knowledge to our content.