Nobody wants a spaghetti mess of cords and cables around the house. As a professional, high-end appliance installer, I've seen how a beautiful, luxurious room's ambiance is upset by haphazardly-placed power lines. More than the aesthetics, these also pose an additional danger –by someone tripping on them or the wiring itself getting damaged by other cables.
The simplest and neatest solution for this is to install the best cord hider available for you. A cable concealer could solve these problems and be aesthetically pleasing. They also come in different colors, shapes, and sizes to fit the theme of the room.
Today, I will share the top ten items that I use to hide wires for my installations. They can be used for pretty much anything – entertainment systems, security systems, lighting setups, and a whole lot more. I take pride in that all of my installations are clean and professionally done – and these are my secrets.
Best Cord Hider Reviews
1. Delamu CC01 Cord Cover Raceway Kit
When I install for offices or households with multiple cords converging on a single point, I prefer this brand because of its inclusions. Their cord cover set includes couplings, flat elbows, an inside elbow, an outside elbow, and, most importantly, a couple of T-fittings.
They're also easy to cut with a hacksaw or even sharp cutters, allowing me to customize its length to my requirements with little effort. Furthermore, I have the option of installing it with either adhesives or screws – giving me the flexibility to use it even on surfaces that the included tape won't adhere to.
I also like that this cable raceway kit is rigidly constructed. I have trouble installing softer cord covers because they would bend when I install them, especially for longer distances. However, I had no such problems with this item. Quality-wise, I get excellent value for money for this item.
One more thing, although it only comes in the color white, its surface is easily paintable – allowing it to blend in the environment that you put it. With the proper placement and color, this cord hider literally hides and blends on your wall.
However, you should take note that the installation guide included in the package is pretty vague. While it's no problem for professionals like me, first-time users might be a bit frustrated with it. If you're not sure, you can always ask an expert for advice regarding this.
Pros
Comes with various connectors (couplings, elbows,…) for edges and extensions
Easy to cut and customize quickly using a hacksaw or a particularly sharp cutter
Can be installed using adhesives or screws
Rigidly constructed, won't bend during install
Paintable surface allows it to blend and hide on the wall
Cons
Included instructions are vague and hard to understand
If you're planning to install an extensive network or a multi-speaker setup, then this is the best TV cable management cover that I could recommend.
2. D-Line US/1D3015M/EH Cable Raceway
I've worked with D-Line cord hiders for wall for the longest time. I really like this brand because they come in different colors that match most baseboard hues. That makes my installation almost invisible – as if it's a part of the room's original design. This item is a very discreet solution for concealing wiring.
It's half-round profile also fits most interiors perfectly. You can install this right above the wall baseboard, and it won't look out of place. At first glance, you wouldn't even notice the cable raceway, which is a part of the baseboard.
D-Line uses high-grade PVC material for their cable raceways, so I am sure that it will hold its shape and won't miscolor even years after installation. It also protects the cable inside from accidental damage, like bumps from nearby furniture.
What I love best about this product, though, is that it comes with a robust self-adhesive backing. When I install this, I don't need a screw and drill combination. I just measure the required length, cut it as desired, peel off the rear tape cover, and stick it! It's that quick and easy.
However, this quick and easy feature is also its major downside. If you want to remove the raceway, its strong adhesive backing is bound to damage the wall. You have to be careful and decisive where you want to place it because once it's installed, it's a permanent fixture.
Pros
Comes in different colors to match the room theme
Discrete solution for concealing wiring
Half-round profile blends neatly with most baseboards
High-grade PVC material will last and protect the cable inside
Robust, self-adhesive backing for quick installation
Cons
Strong adhesiveness makes it a permanent fixture – removal can cause wall damage
The D-Line Cable Raceway is enough for most indoor solutions. It will give a clean look for your
cable management
and blend in nicely with your existing design.
3. Eveo Cable Management Cord Hider
If you're looking for a complete in wall cord hider alternative, Eveo is the kit you should go for. Their package includes couplings, flat elbows, inside elbows, outside elbows, a T-fitting, and multiple cable raceways.
Furthermore, they added a PVC saw, a paper measuring tape, some screws, and adhesive tape. If you choose this hider, you wouldn't even need to bring out any other tool to install it. This feature makes it such a breeze to use and is a no-brainer option if you're a first time user.
They also added easy-to-follow instructions, making installation a breeze. So no matter if you're a new DIY enthusiast or an expert like me, you will be able to make a clean installation that looks as if it's done by a professional.
I also like the size of their cord hider because I can use it for a wide variety of applications. From my 9.1 Surround Sound Home Theater System, with its multiple audios, HDMI, and power cables, to my office with its networked systems, I wouldn't have any problems fitting all my needs in this cord hider.
My only concern with this is that the adhesive quality supplied with the item varies wildly. There were times that they were so sticky that it damaged the wall they were installed on when I removed them, and there was another time that it won't stick at all. I just use my own brand of tape when installing this, so I am confident of its quality.
Pros
Includes couplings, elbows, a T-fitting, and multiple raceways
Added PVC saw, paper measuring tape, screws, and tape for a complete kit
Can be installed using screws for surfaces not suitable for tape
Easy-to-follow instructions make installation a breeze
Large size allows for multiple cables and different applications
Cons
Adhesive quality varies; I recommend using your own tape
If you want a complete package that will provide all of your needs – from the covers to the tools, you should go for this brand. It's perfect for both experts and those who are still trying out their hand in DIY jobs.
4. Yecaye CMC-03 One Cord Channel
When I only need to hide a single cable only, say for a rear speaker in a 7.1 Surround Sound setup, the Yecaye CMC-03 is an excellent choice for me. It works well for individual lamps, speakers, and even individually networked computers.
This product is effortless to assemble and use. It even comes with couplings, flat elbows, an inside elbow, and an outside elbow. All these additional accessories ensure that my installation is completely covered and protected no matter what corners I take.
Furthermore, a single order is 125 inches long – making it more than enough for most applications. This makes it one of the most cost-efficient and affordable solutions as a cable cord hider. With the length they deliver, I can even sometimes use this for up to three installations.
Yecaye included a flexible adhesive, so I can quickly secure it where needed. I like this feature because it makes for a cleaner install, where I don't need to drill holes in the wall. Additionally, they included instructions for easy removal – just heat up the adhesive with a blow dryer or heat gun, and it will come right off.
My only gripe about this is that the included adhesive can be hard to work with because it's sticky and can be a bit hard to remove from the spool. An easy solution to this is to put the tape in the freezer for about ten minutes – that will reduce the stickiness and let you unroll the tape much easier.
Pros
Perfect solution for individual appliances
Comes with couplings and elbows for a clean install
Long, 125-inch single order makes it one of the more affordable options
Flexible adhesive for drill-free installation
Easy to remove – just use a heat gun or blow-dryer to loosen adhesive
Cons
Included tape can be too sticky initially; freezing is recommended to help loosen it
For single appliance installs, especially if they only require one cord, I highly recommend this product. It comes at a reasonable price for its length – enough to install may be up to three items or more.
5. Wiremold CDI-5 Corduct Rubber Duct
Floor cord covers are perfect solutions if you have freestanding appliances with wiring that run across heavily traveled paths. Not only does it make your room more aesthetically pleasing, but it also adds safety by preventing people from accidentally snagging the wire.
The rubber material Wiremold used for the duct is perfect for both floors and countertops. It's soft and flexible enough to take the shock of being stepped on, thereby protecting the wire inside. This characteristic also allows the duct to conform with the floor, ensuring a flush mount to your wire.
I love its low profile design, allowing me to use it on a myriad of surfaces. The flexible design has allowed me to use it for both carpet and hardwood. I've even used it on tiles, and it still does the job well. Wiremold even made different colors available to perfectly suit the floor material.
I have a choice of lengths – 5 feet, 15 feet, and even 50 feet. This gives me the option to purchase the size that fits me best, and then I'll just trim it to the exact distance that I need. These cord concealers let me save money by allowing me to purchase what I only need.
The only problem I encountered with this product is that the included tape isn't as sticky as I need it to be. There were times the cord cover would come loose within a few minutes of installation. To fix this, I usually use a different brand adhesive that lasts longer.
Pros
Prevents accidents by avoiding wire snagging
Rubber material is perfect for both floors and countertops
Soft and flexible enough to absorb shock and protect the wire inside
Low profile design is compatible with different surfaces like wood, tiles or carpet
Comes in different lengths – 5 feet, 15 feet, and even 50 feet
Cons
Provided adhesive isn't very sticky
If you need a floor cord cover, this is my recommended go-to item for most projects. They're sturdy and come with multiple options, making my installation look cleaner than ever.
6. A+ Electric 235" Cord Cover with Fittings
If you need a cable hider for wall mount TV and other appliances, the A+ Cord Cover is an item that you should consider. I recommend this product, especially for DIYers because of the easy installation guide. You don't need tons of experience to install it nicely.
I appreciate that the manufacturer took the time to certify their products with RoHS and CE, thereby guaranteeing their quality. If you have a project that requires documented adherence to standards, like corporate offices, this cord cover is perfectly suitable for that application. You can definitely use this for both home and office.
Their certifications are affirmed by the high-quality PVC material they use for their products. These cord covers not only make for clean cable management but also protect the wiring inside. You can avoid accidental bump damage and compression if you use this cord hider.
The cover itself has a locking system – making it suitable for both wall and ceiling mounting. Each package also contains a complete set of connectors, screws, and anchors. No matter what path your wiring must take, it will be covered and protected.
Do take note, though, that there are multiple instances that I've encountered packages with missing parts. Although it's not a usual occurrence, the thousands, if not millions, of kits they sell are bound to get some missing parts every now and then. Just check your item to see if it's complete. If it's missing a few pieces, you can always return it to the seller and exchange it for a complete set.
Pros
Installation guide lets you place the hider nicely without professional experience
RoHS and CE-certified for guaranteed quality
High-quality PVC material used protects the wiring inside
Locking cover makes it suitable for both wall and ceiling mounts
Complete set of connectors, screws, and anchors allows you to take any path needed
Cons
Some packages have missing parts
I highly recommend this cord cover for both residential and office use. The flexibility they provide lets you mount your wiring pretty much anywhere you need.
7. Lozoyo 36-inch Cable Concealer
This is another cord hider for wall mounted TV that I like to use. It's perfect for entertainment systems with multiple appliances, like subwoofers, surround sound, TV boxes, ethernet connections, gaming consoles, and more. This cover is more than enough to accommodate all the needed wires to keep your living room clean.
It also comes in 9-inch sections – that means I won't need to make many cuts to fit my requirements. This feature allows me to waltz through the installation process: just mark the surface I need to mount the cable concealer, peel the adhesive, and place the raceway on the wall.
I also like the snap-on design of the cover. It's easy to remove and put back, so if ever I change or add a device, I won't have to expend so much effort removing the cover and rewiring my system. Just slip it off with a screw, place the wire inside, and snap it back on, and I'm done!
For those who need a more aesthetic look, the cover can be painted over to match the room's design or theme. This will allow it to blend into the wall or surface it is installed and make it completely unnoticeable.
My only concern is that the tape they provided sticks barely. I suggest that you don't use it and just purchase a brand you're familiar and comfortable with. I've tried it many times, and the adhesive provided just won't cut it.
Pros
More than enough to accommodate multiple wires
Comes in 9-inch sections, cutting no longer needed
Straightforward installation process
Snap-on cover design is easy to remove and replace for adding wires in the future
Cover can be painted to make it blend with the surface
Cons
Provided adhesive sticks barely; recommended to use a different brand of tape
If you're working with short wire sections, this is a cost-effective solution for you. The 9-inch pieces will cover most short distances between a TV and a sound system – just make sure you use your own tape.
8. SimpleCord CC1 Cable Concealer
When working on permanent installs – like built-in TV sets, or desktop computer setups, I prefer using this brand because of its extra-strong adhesive. Once mounted, it can never be removed completely, so I have to be extra careful when making my installation.
This is great if I have multiple cables to hide – it can take up to 5 audio, video, and data or ethernet cables. It's the perfect solution for connecting home servers, CPUs, and even security systems. The capacity provided makes it ideal for converging cords, which require a thick hider.
I like that they used durable material for the product. It's difficult to cut, so I suggest that you use either a PVC or hacksaw for cutting. You can also try using a sharp pair of scissors, but it will definitely take more time and effort.
This kit comes with a total length of 150 inches, divided into six 25-inch segments. That should be more than enough to conceal most wiring systems. They also included various elbows and connectors, as well as screws if you need a more secure mount. All that is included in the package, and it comes at a reasonable price.
I just found it pretty hard to close the slide-on covers. Snapping them on can be difficult and would require some patience and assistance on your side. It's also a bit difficult to remove, but that means that once you've finished the installation, your cables are entirely secured.
Pros
Extra strong adhesive for permanent installation
Can take up to five cables, making it ideal for converging cords
Made from durable material, so a hacksaw is recommended for cutting it
Inexpensive option and comes as a complete package with elbows, connectors,…
Will cover up to 150 inches of wiring
Cons
Slide-on covers can be pretty hard to close
This is a good, inexpensive choice for covering and protecting your wiring. If you have this product, you won't need to hire an expensive contractor to clean up your cable management.
9. Yecaye CMC-02 Cable Cover
In one of my projects, the client asked me to use his existing cord hider. When I looked at the brand he used, it's the Yecaye CMC-02 Cable Cover. I liked it because it offered me the exact width I needed to fit three cables – two HDMI cords, plus one power cord. Perfect for the TV plus gaming console and internet box used by the client.
The design is sleek and easy to install – all I needed was to get the required measurements, cut it down to size, and then use the included adhesive to attach it to the wall. I like that the tape is strong and holds the cover completely, but I also must be careful because it's a permanent mount.
It has a snap-on design for both covers and connectors. Once I place the cable raceway, it only takes me less than five minutes to finish up the installation and set the covers. This also makes it easy to add additional wiring should I need to.
I called their company a couple of times because I wanted to confirm if their adhesive can be used for a particular surface. I can say that they have excellent customer service, and all my queries were answered. I wouldn't hesitate to call them again if I have any issues.
I just have a problem with their adhesive tape. I was instructed to use a blow-dryer or heat gun to soften the adhesive before removal. However, it didn't work. I ended up damaging the wall and had to repaint it.
Pros
Wide enough to fit three cables
Sleek-design and simple to install
Robust adhesive ensure the cable won't fall off
Easy-to-use snap-on cover design allows me to add additional wiring
Excellent customer service
Cons
Sticky adhesive can't be removed without damaging the wall
For permanent installation, I would recommend this product. It's easy to use, and once attached to the will, it won't come off. You just have to be careful because you really can't remove it once placed.
10. Echogear EGAV-CMOW1 TV Cable Hider
This is an excellent choice, especially for those new DIY enthusiasts who need a cable hider for their wall mounted TV. I like that the company offers help seven days a week for those who need it. Just go to their website or check the manual for their contact details.
This product has excellent quality and design. Its low-profile look allows it to blend seamlessly with your wall – you can even paint it to match the wall color, making it almost invisible. This Echogear is an excellent alternative versus in-wall cable management.
Installation is a breeze – as long as you know how to use a Philips screwdriver, then you're good to go! Just measure, cut, install, route cables, and attach the cover. Done! All of these could be done in less than fifteen minutes, and you'll have a nice clean wall for the rest of your life.
The main advantage of its broad, flat design is that you can hold multiple cables without being too obtrusive. You could place as many as five to ten cords in it, and it would still look great.
I did run into an issue with the item one time: the package I bought seemed to be used already. Some parts were missing, while other parts had scratches. The seller replaced it with a new pack, but it delayed my installation by a couple of days.
Pros
Installation guidance is available over the phone every day of the week
Excellent quality and design makes the cover blend seamlessly with the wall
Perfect alternative for in-wall cable management
Installation is quick and easy – it can take less than fifteen minutes
Wide enough to hold numerous cables, up to ten cords can be placed in it
Cons
Used packs sometimes get delivered instead of new ones
For stylish applications, I would recommend this item for you. Although it's a bit pricey compared with other offerings, its design, capacity, and durability make up for it.
What to Look for When Buying Cord Hiders
If you're going to purchase a cord hider for your system, don't go for the most expensive or the cheapest option. Before making any decision, you should look at what you need first to make the most efficient use of your resources.
Length
You have to know how much distance you need to cover for the cord hider. For example, you don't just take the straight line distance between the wall plug and the television. You would want to run it against the wall baseboard so that it looks much neater.
When measuring distances, you should also add an inch or two of allowance. It is much easier to cut off an extra part rather than add a missing section.
Capacity
You must also determine the volume and thickness of cords that you're going to hide. If you only have a single cable, then the thinnest cord hiders are sufficient – but if you're running multiple data, video, audio, and power cables, then you better get something that can accommodate all of them.
Don't forget that thick cables don't bend as easily as thinner ones, so you should consider that, especially if your cord hider is going around a bend or corner.
Surface
This is important, especially if you're planning to use adhesives to hold the hider. Rough and textured surfaces are usually incompatible with dual-sided adhesives, so a screw is required for installations.
Path
If you want to have a fully covered cable holder, you must consider all bends and elbows you will encounter. Note that not all kits come with connectors, so if you're going to take a couple of corners, you should choose the pack that offers this.
Future Expansion
If you're planning to add more appliances or cables to your system, you should consider that as well. It is difficult to remove an existing cable hider and replace it with a bigger one later on – so getting prepared for the future is an excellent way to avoid trouble when you're upgrading your system.
What Can I Use to Hide My Cords
Hiding cords are typically accomplished with cord covers or other similar items. They are easy to install and are readily available. But aside from that, you can also be creative in your cable management. For example, my computer table has a plastic box that contains my extension cord. That keeps my electrical wiring nice and tidy.
The rest of my wires runs along one of my table's legs is secured with a zip tie. From there, it connects to a cord hider, which then leads to the wall outlet. I also use a vine to hide the wire that connects my CPU to my wall mounted monitor.
With those tricks – extension cord box, zip ties, cord hiders, and a vine – I have an elegant and clean work table with almost no visible wires. And don't forget that wireless technology is the answer if you don't like seeing wires connecting your keyboard and mouse to your PC.
How to Hide Cords
Aside from the previous items I've discussed, there are two other ways that you could hide your cables. The first one is placing a false wall – this is typically used if you have a concrete surface that you don't want to break. This setting still allows you access to your cables without having to break your wall.
The second option is in-wall cabling – that is running your wiring behind the wall itself. This is useful if you have drywall or wooden walls that you can easily remove and return.
How to Hide TV Wires without Cutting Wall
The best way to hide television and entertainment system wiring is to use cord hiders. There are many options out there, but I personally prefer the flat ones like the Echogear Cable Hider as they're more stylish and elegant to look at. Furthermore, they're wide and can accommodate many cables required to run a surround-sound theater.
How Do You Hide the Cords on a Countertop and Wall Mounted TV
For countertop TVs, it usually depends on their stand and outlet location. If the wire doesn't need to run on the table's surface, I typically use any cord hider to mount on the baseboard. I will then run it all the way to the nearest outlet.
If the stand is a bit wide, I would sometimes use a surface over floor rubber duct to hide it as it runs on the table, and then use any cord hider that will fit the baseboard design.
For wall mounted TVs, any flat cable hider would do for me. Of course, it still depends on the outlet's location – but if I need to run cabling along the baseboard, I will use other types of cord hider as the flat ones are a bit expensive.
Conclusion
Cable management is not a complicated exercise. As long as you know what you want and are familiar with the surface material, you can effectively hide your own cables. Choosing the best cord hider relies on what you need. No one brand will work for all situations.
Just plan ahead, pick the best product that will work for your purpose, and then proceed with the installation. You will have a clean and tidy cable management system in no time.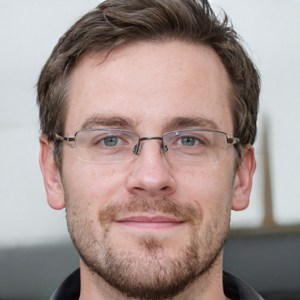 I am Andrew Wright. I established this blog after eight years of experience designing, installing, and maintaining electrical power systems. I love my job, and I have always wanted to offer others the necessary help so they can take care of their houses.