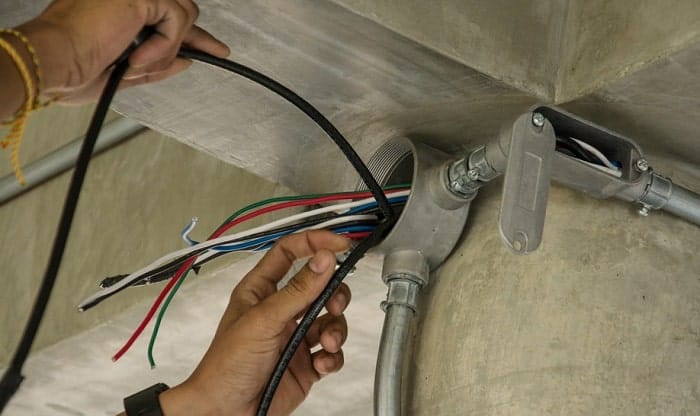 I've met many people who put no thought into the conduits they will use for their wiring and electrical projects. They would think that any pipe is more than enough for the job, but in my experience, that is not the case.
As an electrician, I've learned that the type and material you use to protect your wiring is essential for safety and longevity. You must use the best electrical conduit suited for the application. There is no one-size-fits-all tubing; you must know the specifications you need to get your project's most economical solution.
To help you with that, I've reviewed ten excellent conduits that I've previously worked with before. They have different applications – like indoor, outdoor, residential, office, commercial, and even industrial. I'm sharing my thoughts on them below to help you make the right choice.
Best Electrical Conduit Reviews
1. Alex Tech Electrical Conduit
An HVAC specialist once referred me for a job where a totally fine cooling unit was randomly turning on and off. After his initial assessment, he found out that the problem was the appliance's power socket – the EMT conduit used by the previous installer had rusted through, and the electrical wiring had come loose.
I reseated the wiring and then replaced the corroded conduit with the Alex Tech Split Loom conduit. The flexible tube's thick walls are more than enough to provide full protection to the existing wiring.
Furthermore, the split loom design is perfect because I didn't have to conduct a complete rewiring of the system. I simply ran the cables in the split, and I'm done!
And even though it isn't made from metal, the material Alex Tech used is robust enough to withstand abrasion without being damaged. I'm confident that even the hungriest mice cannot chew through this conduit.
Overall, I am impressed with its material and construction. It's not as soft as the typical split loom that I see in the market. It's harder and doesn't quickly ripple or fold during installation. Thus, it can be used in residential, office, and even industrial applications.
If there's one thing, though – even though it handles cold temperature well, it doesn't seem to withstand engine heat that much. I tested it for use in a project car that I was working on, and it collapsed after thirty minutes of running the engine.
Pros
Thick walls provide full protection
Split design makes it easy to install on existing wiring
Robust and can withstand abrasion
Hard and doesn't quickly ripple
Can be used for residential, office, and even industrial applications
Cons
Not designed to withstand engine heat
If you need to replace wire conduits, then this is a quick solution for you. It's robust and will protect your wiring – and you don't need to completely replace your electrical system to protect it with this conduit.
2. GS Power SL3-8L50 Split Conduit
Just last week, my buddy asked me for help with his project truck. He wanted to install a flat-screen TV in the back – so I looked for a heavy-duty wiring conduit. I knew that the line I used for my project car isn't up to the task because he frequently travels thousands of miles because he's a trucker. We needed something sturdier.
That's when I came across this GS Power conduit. Its high-density polyethylene construction makes it tougher than other options out there. This is perfect because the added protection against sand, salt, rock, mud, and moisture will ensure that my wiring won't get damaged on the road. Furthermore, the continuous vibration and wear by constant driving to the wiring is negated by this conduit.
I like that the company guarantees that this loom is oil and gasoline resistant. This is important, especially in an automotive application, because the spills and fumes you encounter in everyday driving can affect other conduits' strength.
The flexibility offered by this conduit is top-notch. I didn't have any problems snaking this inside the cramped interior of my friend's truck. There were no issues at all, and installation was a walk in the park.
However, all this comes at a cost. We spent a pretty penny to get the best conduit for his truck, but because that truck gives him a good living, we didn't scrimp on anything.
Pros
Heavy-duty wiring conduit made with high-density polyethylene
Added protection against sand, salt, rock, mud, and moisture
Negates vibration and abrasion damage to wiring
Oil and gasoline resistant
Flexible and easy to install
Cons
A bit most expensive versus other brands
If you need a conduit that can withstand thousands of miles of driving, continuous vibration, and even the occasional spill, then I would recommend the GS Power to you.
3. Electriduct WL-BK-200-25 Conduit
This Electriduct conduit was a brilliant choice when I installed electric cable wirings on a Children's indoor play park. The park occupied a hollow ceiling unit inside a mall. This is a bit of an aesthetic problem because play parks rely on attraction for customers. They didn't have the budget to have a false ceiling installed, but the Electriduct conduit became an unexpected solution.
This conduit has ten color options that complemented the theme of the park. But more than that, it's made from excellent quality polyethylene. Its material provided outstanding protection for the park's electrical system, while its color ensured that it would blend in with their design and theme.
I also like that Electriduct is flexible and easy to install. Its split design means that I didn't have to rewire the entire system – I just had to cut the conduit to size and then insert the existing wiring through the split. This allowed me to finish in record time, delighting my client, and landing me a nice bonus.
One thing that I also noticed is that it's rated up to 200 degrees F. That makes it suitable for other applications, like automotive and industrial. However, I haven't tried using this item in those settings yet.
You just have to take note, though, that if you have a budget, then this probably isn't for you. Its color options come at a premium price – but it's still much cheaper than installing a complete false ceiling for my client!
Pros
Comes in ten different color choices
Made from excellent quality polyethylene
Provides outstanding protection to electrical wires
The split design makes it easy to install
Rated up to 200 degrees F
If you want a unique conduit that will protect your electrical system, you should choose this product. Despite its additional cost, the aesthetics it provides makes it an excellent choice for exposed sections of your wiring system.
4. Sealproof 8431KIT Conduit Kit
I came across the Seal Proof Kit when I had a project installing lighting for an animal farm. As you know, barns aren't really the most waterproof of locations, so I had to make sure that my electrical installation isn't susceptible to moisture. For that reason, I went with this non-metallic and liquid-tight flexible electrical conduit.
One of the main things that I like about this is it's 50% lighter than the other metallic conduits I used to work with. Its internal surface is smooth, making it easy for me to put in wiring should I need to make some changes. It also doesn't have any sharp edges or burrs, which could damage the installation, thus allowing me to work faster.
Since this conduit is a non-metallic material, it isn't susceptible to corrosion. What's more impressive is that the conduit is also abrasion, oil, and acid-resistant. It's designed specifically for rough environments and will protect the electrical wiring inside despite abuse.
Notably, such a robust product is flexible and easy to customize. Using a PVC cutter, I can tailor the conduit to the required length without hassle. Furthermore, fitting it in tight spaces is no problem – I don't have to wrestle it just to get it into position.
All these make wiring a quick task – wiring up that barn only took me half a day. Take note, though, that metal conduits are still hardier than this, so if the wiring is near a high-traffic area, susceptible to being bumped, I wouldn't recommend this.
Pros
50% lighter than metallic conduits
Smooth internal surface with no sharp edges or burrs
Corrosion proof; resists abrasion, oil, and acid
Flexible and easy to customize its length
Save on installation time
Cons
Less sturdy than a metal conduit
If you're installing wiring in an enclosed space that's still subject to the weather, taking this conduit makes excellent sense. It's watertight and corrosion-proof, but I wouldn't use it in a place where it's more likely to be damaged.
5. Nippon America LM-BK-14 Conduit
A couple of months ago, I installed new speakers in the project car I mentioned in the last review. The conduits that I had in my shop were no good; they're either too big or would fail from the heat. Good thing I came across the Nippon America ¼" Wire Conduit.
I tried this solution to protect the speaker wiring, and so far, I've been impressed! I loved its lightweight and flexible polyethylene material, which made it easy to install. This, plus its split loom design, made conduit replacement in my vehicle a breeze.
The corrugated tubing design also offers excellent protection from continuous abrasion or vibration – perfect for automotive applications. I feel confident using this in my project car, knowing that it will prevent my internal wiring from being affected by daily wear.
Furthermore, this conduit is designed to protect automotive wiring from puncture, moisture, and even salt and UV rays. I know that it will withstand the rigors of daily driving my car through any season. It's the perfect exterior electrical conduit that will protect the sensitive wiring of your project car.
However, this conduit can be thinner than some users expected. But luckily, it sufficed my needs. Just make sure a conduit with such dimensions will be of excellent use for you.
Pros
Made from high-quality polyethylene material
Lightweight and flexible, making it easy to install
Offers excellent protection from continuous abrasion or vibration
Can withstand puncture, moisture, salt, and UV rays
Will withstand the rigors of daily driving through any season
Cons
A bit thinner than expected
If you have a car that needs additional wiring protection, I'd suggest choosing this product. Just make sure that you don't cross rivers with it, as this conduit isn't waterproof.
6. Sealproof 85126 Preassembled Whip
My wife asked me to convert my old, unused tool shed into a mini office because she and three of her friends started an online venture. The place needed new wiring from the primary house circuit since its existing electrical system can't handle the HVAC system I was about to install.
For this project, I used the Seal Proof Preassembled Whip Kit – it was explicitly designed for outdoor air-conditioning units and other power-intensive appliances, so it was perfect for my needs.I like it because it comes in a kit with essential accessories for installation and use.
In detail, there is a 10/3 UL-rated wire in the package, more than enough to support my requirements. It has watertight connector screws for both ends of the conduit, ensuring a complete seal and keeping the electrical system safe from water ingress and moisture.
Besides the convenience the complete kit offers, the conduit is also corrosion and oil-resistant. It didn't get damaged when I accidentally ran over it with a heavy wheelbarrow. And even after a few months of rain and sunshine, plus one hurricane, it stood up well to the elements. I don't even see signs of UV and sunlight damage.
Just take note that this item is a bit more expensive versus other electrical conduit types. Nevertheless, the time, effort, and money that I save from buying separate components and wiring them together more than makes up for the price difference.
Pros
Designed for air-conditioning and other power-intensive appliances
Comes as a complete kit with essential accessories
Watertight connector screws keep water and moisture out
Corrosion and oil-resistant conduit
Durable and stands up to the elements
Cons
A bit more expensive versus other conduit types
If you're looking to install outdoor wiring and want to do it quickly, then this one for you. And since it comes as a package, you are sure that all of its components fit perfectly together, ensuring a tight, waterproof seal.
7. Southwire 55082121 Aluminum Conduit
When working on commercial and industrial fire alarm installation, I prefer the Southwire Flexible Aluminum Conduit. While most metal conduits use galvanized steel, this one is made from aluminum – making it lighter without compromising its durability.
Furthermore, typical steel would lose its strength when temperatures drop. For this reason, I do not recommend using steel conduits for unheated spaces. However, aluminum behaves differently from steel – its strength would increase with lower temperatures, making it ideal even for applications in cold climates.
The two things that I love best about this item are its flexible construction and smooth interior. It makes installation a simple, straightforward task of following the plan and pulling wires through without a snag. When I use this conduit, I spend less time and effort in installing electrical wiring.
Another unique benefit is its natural ability to form a protective oxide layer when aluminum reacts with air. While it is paper-thin, it protects against corrosion and is self-repairing. This extends the life of the conduit and protects the wiring inside.
However, it must be noted that this is not a waterproof installation, so I wouldn't recommend using this outdoors. Nevertheless, if you require a reliable indoor wiring system, then this conduit will fit the bill.
Pros
Lighter than steel while retaining durability
Doesn't lose strength with temperatures drop
Flexible construction makes installation easy
Smooth interior avoids snagging
Form a protective oxide layer to help resist corrosion
Cons
Not recommended as an outdoor wire conduit
For installations that require reliability, like indoor fire alarms, this aluminum conduit is perfect. It will protect your sensitive wiring and ensure that your system will work when needed.
8. Maxx Flex Flexible Conduit
For indoor household use, this Maxx Flex Corrugated Conduit is my go-to electrical conduit pipe. It is useful for applications that don't see much wear and abuse and offers the best value for money, especially when I don't need heavy-duty protection.
The material they used, low-density polyethylene or LDPE, can withstand accidental splashes of acids and solvents. Notably, the conduit does not gap when bring bent. Even if cleaning solutions have been accidentally spilled onto the conduit, it won't get damaged.
What I like best about this item is that Maxx Flex was able to get the sweet spot between flexibility and rigidity. I can easily follow and install this conduit in the tightest of spaces. Yet, it doesn't get damaged and readily protects the wiring inside from crushing, cuts, abrasion, and deterioration.
This material provides excellent protection for a wide range of products. I personally use it for my fiber internet connection, computer network, power cables, home theater setup, and pretty much any wiring systems exposed in my home. I have yet to face any problem with my electrical systems in the years that I have stayed here.
Just be aware that this is not designed for heavy use. If you're expecting the wiring system to be exposed to the elements, I recommend using an outdoor electrical wire conduit instead.
Pros
Excellent for light to medium-duty household use
Made from LDPE and can withstand splashes of acids and solvents
Offers the best characteristic between flexibility and rigidity
Protects cables from crushing, cuts, abrasion, and deterioration
Various application, including networking and home theatre setups
Cons
Not designed for heavy-duty use
I recommend this product for household and office use, especially if the cables are not located in heavy impact areas. It has excellent value for money for the protection it offers.
9. Allied 869608 EMT Conduit
If you need to install an outdoor electrical conduit above ground, you need a pipe that can withstand the elements. I have used the Allied EMT Conduit several times, and it always delivers excellent durability and versatility.
I often choose this conduit for commercial and industrial buildings, and sometimes even in parking spaces, where the wirings have to run on the ceiling or the wall.
The product is made of galvanized steel, which provides excellent protection against corrosion and wire abrasion. It also has decent weatherproofing and can be watertight – as long as I install it correctly. To increase its corrosion resistance, I can actually paint this conduit with a layer of epoxy or other protective material.
What I like best about this is its brute strength. It's difficult to bend, damage, and cut the conduit once installed. I can rely on this conduit to protect the wires inside through the harshest of weather and even through accidental physical damage.
I would recommend using this item on any large-scale industrial, commercial, or warehouse projects. They're also useful for areas that are prone to accidents, like parking lots. This EMT conduit can take abuse and stay strong over many years.
One drawback to its strength is its difficulty to install. It's not flexible, and you need specialized tools to install this with less effort. Despite that, the protection this offers is second to none.
Pros
Can withstand prolonged exposure to the elements
Made from galvanized steel for enhanced corrosion resistance
Decent weatherproofing and can be watertight if installed properly
Can be painted for additional protection
Tough to abuse from large-scale industrial, commercial, warehouse projects, etc
Cons
Challenging to install due to its rigidity
This is the option that I would go to for external, above-ground conduits. Its sheer strength will make it last through different seasons and protect your wiring from almost all elements.
10. Valmiri Flexible Split Conduit
Recently, I've received a surge of home office wiring projects. I was browsing for materials, and I came across the Valmiri Split Tubing Flexible Conduit. It garnered my interest because it is robust enough to withstand abrasion and compression yet flexible enough to be bent tightly without getting damaged.
I first used this in an extension office that had to be rewired. The general contractor required that all the lines and conduits be superbly organized for the server they're going to place there. And to my satisfaction, this conduit fit that requirement perfectly and consistently.
It's easy to install, fits tight spaces, and the lines don't ripple and curl when set. I take pride in my work and ensure that everything is done perfectly and geometrically – and this conduit has helped me achieve that in less time than it usually takes me with other brands.
I also like that the company offers size options. From ¼-inch up to ¾ of an inch, I can order the size that I need. This makes my work simple as I don't have to find different brands for varying size requirements.
Overall, I found this item an excellent choice for wiring projects, especially if you're working with my different lines and circuits. My only concern is that it is a bit pricey, but the investment is well worth it.
Pros
Robust and withstands abrasion and compression
Flexible enough to be bent tightly without damage
Organizes electrical lines perfectly and consistently
Helps me get work done faster as compared to other brands
Different sizes available
Cons
A bit on the expensive side
If you have a big-ticket project or want to impress your client, this conduit will help you do that. It's also easy to install, making you more efficient in what you do.
How Do I Choose an Electrical Conduit
There are many conduits available out there, so you have to know what would fit your requirements. Is it going to be installed indoors or outdoors? Is it in a high-traffic area, or is it hidden from view? Are there any special requirements?
Here's a short guide that will help you.
Rigid Non-Metallic (PVC) Conduit – preferred for cases where wiring is run just beneath the surface of concrete walls or flooring. It's primarily chosen because it will keep water that may seep through the wall from the wiring.
Liquid-Tight Flexible Non-Metallic Conduit – this type of conduit is designed for application in damp and oily conditions. This is perfectly suitable for industrial and commercial applications, as well as wet residential locations like pools, saunas, and even HVAC appliances.
Liquid-Tight Flexible Metal Conduit – for applications that require heavy-duty protection, this conduit is suitable for industrial and mechanical electrical systems.
It's covered by a plastic waterproof coating that will keep moisture out and protect the cabling inside from external damage and contusions. This is highly recommended if you install wiring near heavy machinery.
Electrical Metallic Tubing (EMT) – can be used to protect electrical systems in almost all areas, including locations exposed to water and other corrosive fumes – as long as it's covered by paint or other protective material. This conduit is rigid, but it can be easily bent using a conduit bender.
Intermediate Metal Conduit (IMC) – a newer conduit-type approved for the same applications as the rigid metal conduit. However, it's lighter and easier to shape. This conduit is preferred over the RMC, especially in new projects.
Rigid Metal Conduit (RMC) – made from heavy-duty galvanized steel, this is typically reserved for the harshest applications. This is designed for areas usually subjected to a lot of heat, stress, and fumes. However, this is also the heaviest option in the market. It is difficult to cut and nearly impossible to bend unless you use powered tools.
What are the Different Types of Conduit Benders
Conduit benders come in four main categories: electric, hydraulic, manual, and mechanical. They differ by what machine or motor they use.
Electric Benders – these benders use electric motors and a gear system to bend conduits. Some models also have programmable memory, perfect for setting multiple pipes to the same bend angle.
Hydraulic Benders – this tool is almost the same as the previous one, except it uses hydraulic instead of electric motors. This is designed to bend sturdier conduits, like RMCs and IMCs.
Manual Benders – this is the smallest, simplest tool for bending conduits. It's portable and can be used anywhere there's a flat surface or a clamping device to secure it. Bending is done through the brute strength of the operator. With enough elbow grease, any conduit can be bent.
Mechanical Benders – these benders are similar to manual benders in that they use manual power to bend conduits. However, instead of using raw power, they typically use a lever or pivot point to multiply your force. This equipment typically needs to be mounted on a fixed-base for secured bending.
Should I Use Metal or Plastic Conduits
This is a common question that many ask: should I get a metal or PVC conduit? The truth is there's no one answer to this. As I said earlier, you must know which material would be more advantageous for the situation.
The choice between EMT vs PVC conduit rests on whether you're going to use it under the surface of a cement wall or floor or if you're going to install it in the ceiling and between wall panels.
There are also some instances when PVC conduits uses not permitted. For such cases, you have no choice but to use steel or aluminum tubing to ensure your installation's safety.
Conclusion
You have to know when to use conduit for electrical wiring and when not to. This is so you can make the best decision with regards to your project budget. Should you ask when is conduit required for electrical systems, the answer is every time your wiring is at risk of damage and exposure, you should have a tube for it.
When choosing the best electrical conduit to use, the options I have listed above will surely do the required job. As long as you know your requirements, then you can choose the correct conduit type wisely.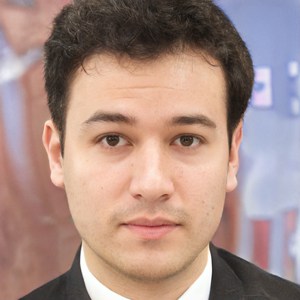 I am Edwin Jones, in charge of designing content for Galvinpower. I aspire to use my experiences in marketing to create reliable and necessary information to help our readers. It has been fun to work with Andrew and apply his incredible knowledge to our content.