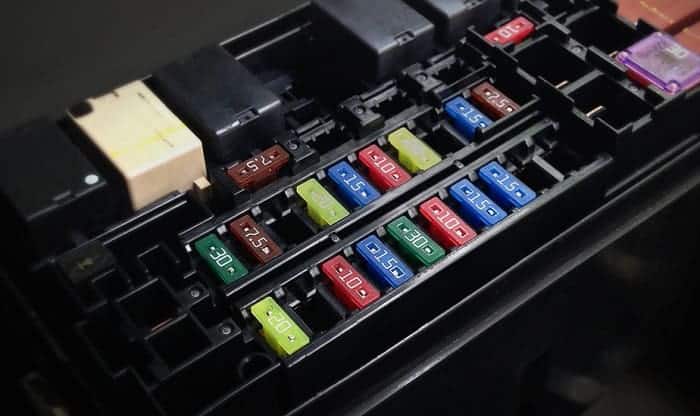 Suppose driving on a rainy night with your headlights busted or windshield wipers not working. Then, you check for problems the moment you reach home and find out your fuses have melted.
A lot of these issues happen with vehicle owners, so things like this should not complicate at all. The best fuse box will help you contain and identify whatever issue you have with your cars. Don't confuse these devices with circuit breakers. They might have the same mechanism, but they differ in many aspects.
Fuses or fuse boxes will be responsible for cutting off circuits when voltage overloads occur. Thus, any malfunction in your electrical system will not affect the rest of your car's components.
Below is a select pool of these devices, and I'm sure you'll be able to pick yours by the end of this article.
Best Fuse Box Reviews
1. Blue Sea Systems Fuse Block
The Blue Sea Systems ATO/ATC Fuse Block merge branch circuits for a compact view and more organized set-up. Also, it aims to eliminate messy in-line fuses for your appliances and electronics. That way, users will not be confused about the existing wirings and prevent the chances of tangling connections.
All Blue Sea Systems buses and fuse clips come with tin-plated copper for perfect electrical conductivity and resistance to corrosion. Tin-plated coppers are known to resist humidity, high temperature, and wet environments. Thus, this product can work with both vehicle and marine DC electrical systems by safely providing an adequate amount of power to the circuits.
I can see this item is top-notch in terms of durability. A specialized fuse clip is present in all ST fuse blocks to keep the fuses steady even in severe conditions. It comes with stainless steel fasteners, and the screws come with lock washers for a more secure installation.
Even when used in a compartment for gasoline engines, this item remains protected against ignition. It complies with SAE J1171 and ISO 8846 requirements for external ignition protection. I like this feature because it makes me and other users feel safe with this fuse block.
The downside of this product for me is that it misses labels on the cover. I know Blue Sea sends them along with the package, but I have received nothing. The same goes with the screws, I ordered a complete set, but they came in lacking.
Pros
Promotes consolidated and well-arranged branch circuits and fuses
Comes with tin-plated coppers for better conductivity and corrosion resistance
Works with marine and vehicle applications
Safe installation and high durability
Complies with ignition protection requirements
Cons
Some items do not come with cover labels and screws
Keeping your automobiles and motorhomes away from elements is possible with this product. With all the necessary tools and parts, I was able to pull off a clean and a perfectly-functioning one. Despite the errands I had to go through, this is still one good fuse block.
2. Soyond Fuse Box
If you are looking for a waterproof fuse box, then the Soyond 12-Way Fuse Box might be the one for you. Approved by the American Boat and Yacht Council and the United States Coast Guard, this device works best with marine boats and even with cars as an automotive fuse block. Plus, it offers an insulating cover that gives easy access to your fuses, making it more ideal for its application.
Generally, this is a strong fuse box. Made with PBT, Soyond is well-insulated and resistant to heat and fire. Also, the terminals are nickel-plated coppers, which is essential for a tight connection. So, the chances of discharge, deformation, and short circuit is relatively low.
I like this product because it's less costly than any other fuse block. It comes with labels, screws, and 24 fuse blades. If I have purchased these items separately, I would have spent more money and time searching for these items. Also, the protection cover clips very well, and I never had hassles dealing with it.
Apart from an easy installation, you can also see how clean your wiring is. Lining up accessories did not require me to add unnecessary cables to make them work. Also, I find the terminals more than enough for my needs. I believe that makes it a universal fuse block.
I took a check on the fuses that came with the package, and some of them were defective, and others were awkward to insert. So, I contacted the supplier, and replacements arrived a few days after.
Pros
Highly-recognized waterproof fuse block
Strong fuse box with PBT body and nickel-plated terminals
Complete package with less cost
Gives you a clean look at wirings
Cons
Some fuses might be defective
Despite that, I am happy with the way my cars are working. Also, I can see this device is going to last longer with its durability. I can be confident to share this product with my friends.
3. WUPP Fuse Block
The WUPP Boat Fuse Block is an effective way to protect your boats from damage caused by short and overloaded circuits. This product comes with a ground bus bar, 100A total box rating, and 30A individual fuse rating. By standard, these figures are strong enough to handle the voltage requirements of your accessories.
Apart from a quick and efficient installation, this light fuse box is also a space-saving one. With a 138.25 x 85 x 36.5mm dimension, I never had a hard time searching for an appropriate location for this fuse block. Plus, I get to see my wirings clean, and they don't seem to mess up at all.
WUPP also allows me to route connections from a breaker to supply 12 additional circuits. I find this feature helpful, especially when I tried to light up a miniature holiday village on my porch. That goes to say that this item can work no matter the set-up.
Another thing that I like about this product is its waterproof feature. Unlike other fuse blocks that bug down after some exposure to water, this device stands still. The materials used to make this product are not only resistant to heat but also fracture and other elements. The red LED indicators are also a good plus for me.
I believe it would have been more helpful if this product came with labels and clear manuals. Nevertheless, technicians will be of great assistance from installation to troubleshooting.
Pros
Perfect for boat and marine applications
Space-saving device
Clean wiring
Powers through with circuit breakers as source
Waterproof fuse enclosure
Cons
Does not come with labels
Vague manuals
WUPP is a versatile product for me. Also, I was able to resolve my electrical issues quickly and without hassle. I get to calibrate things and preserve my lighting and accessories.
4. Online LED Fuse Box
With a 30A rating for individual fuses and a 100A total rating, the Online LED 6 Way Blade Fuse Box with Ground Negative Bus Bar will suffice for all your power needs. So, it's not only that your box sends out power to your lights, but it also makes your accessories safe from abnormal circuit activity.
Locating blown fuses, especially at night, became easy for me as this product comes with failed fuse indicators. These indicators come as built-in LED lights to catch the owner's attention whenever something's not right. So, as long as I have extra fuses with me, my car can get back on the road with less troubleshooting time.
I am glad about how quick the installation was for me. All I had to do was to run the box's wires to the battery, add the blade fuses, and plug-in my accessories. Afterwhich, I tried to test the lights and all the electricals to know if something isn't connected correctly. I can see there's adequate power distribution, and none of them busted out after a while.
This product also features a Double Down on Function, in which the negative bus bar combines with the ground. That way, all the accessories you have attached can get clear connections for power and ground. Also, the electricals path back to the earth will be uninterrupted.
The LED lights are a genius move for me. But some of them did not seem to notice even when one of my accessories stopped working. Plus, I wish this would have been a waterproof one, too.
Pros
Comes with 30A individual fuse rating and 100A total
Sufficient power supply
LED light indicators of blown fuses
Quick and efficient installation
Double down on function for better sourcing of power and ground
Cons
Some LED indicators do not work
Susceptible to damage from water
I believe it's an advantage to have this fuse box. Using this item within its parameters will make a good run for your lights and accessories. I also love how the installation went clean and quick.
5. JOYHO 6-Way Fuse Block
The JOYHO 6-Way Fuse Block W/Negative Bus is a uniquely convenient auto fuse box for car owners. You can identify short circuits and areas for repairs in your car by just checking which among the switches melted down. That way, I can always be sure about changing fuses and doing maintenance.
I find this device advantageous in terms of versatility and compatibility. With a power source of 10-32V DC, JOYHO will work with all of these cars and boats. Also, by having an ample range of power sources, your accessories, both essential and non-essential, will not fall short of voltages.
This fuse box is durable enough to withstand high temperature and shaking. The manufacturers used PBT as its base for moisture resistance and polycarbonate for its cap. Its terminal is nickel-plated, and the screws come stainless. Thus, I find it perfect for my cause as someone who loves to drive off the city.
Installation is a quick one because the package comes with all the necessary hardware to get you ready in a few minutes only. This device also comes with LED lights to indicate whatever is going on with your car's electronics. I can say that users who avail of this product will get a competitive edge on their game.
However, I have found some safety issues as this device still allows continuity of the feed even if the fuse has busted. Simple modification with the wirings cleared the problem.
Pros
Conveniently unique 6-way fuse block
Comes with power source compatible with all cars and boats
Made with durable and efficient materials
Comes with essential installation tools for a quick set-up
LED lights for a clear indication
Cons
Continuity issues even with the fuse blown
My car and I have been to different places with different climatic conditions, but this fuse box stands still. I am satisfied with how voltage distributes to each circuit, making my accessories work fine and without hazard.
6. Liteway Fuse Box
Featuring a Neat Clip fuse box diagram, Liteway 10-Way Blade Fuse Box makes your fuse box free of dust and splash. This product gives easy access to the fuses because it comes with a push latch feature on its transparent plastic cover. I didn't have to go through hassle working with it, nor doing maintenance.
All fuse holders have numbers for quick identification and installation. That way, car owners, especially first-time users, can keep track of their lights and accessories. LED light indicators are also present to help owners ensure the correct fuse subject to replacement or removal.
And while fuses can blow anytime, the package comes with a total of 20 free blade fuses. Unlike other manufacturers that do not provide this ample amount of fuses, I am relieved about not having to spend more time searching for these devices to suit my fuse box. Plus, I also get extra pieces whenever I get to encounter emergencies.
This fuse block is an efficient one, too. With a 32V DC maximum voltage, power distribution to all my circuits are balanced and are of the right amount. Also, it works with a long-range temperature at -20°C to 85°C, so it can cope up with changes in the environment without having to interrupt the supply to the accessories.
I think the latch is too tight. I accidentally broke off a tab of one of these fuse boxes when I was trying to remove the cover. Nevertheless, once the fuse block mounts, screws will hold the things in place.
Pros
Dust and splash-proof design
Push latch feature for easy access and maintenance
Comes with numbers and LED indicators on each fuse slot
Package includes a total of 20 fuses
Efficient fuse block with 32V DC maximum voltage
Wide operating temperature
Cons
lightly rigid latch cover
Users who avail of this product can save time and effort. All you need is the correct tools and 5 minutes. I got the value of my fuse box car price with this product, and I will suggest this item to others.
7. MNJ Motor Fuse Box
Optimal conductivity is a must for fuse blocks, just like the MNJ Motor 12-Way Fuse Box Holder. This product comes with negative and positive buses to route the associated negative terminal to the same block and secure connections. Also, this fuse block with relay comes with a separate ground connection to run from the batteries or common frame points. That way, the transfer of energy will be accurate, and the contacts will be tight.
MNJ comes with stainless steel screws and pre-molded holes. The screws are all stainless steel, which is essential in fighting corrosion. The box came in with holes for seamless installation and to eliminate drilling on the box, which can cause damage to the device. So, it's not only that I have the mounting tools I need, but I also get to save time installing my automotive fuse panel.
Unlike other automotive fuse boxes that limit usage to automotive or urban vehicles alone, MNJ assures its buyers of a broad application of its devices. With the kind of materials this car fuse box has, I can see it would work with outdoor, home, and marine set-ups. Plus, its 30A rated individual circuit makes it more durable for off-road situations.
One more thing that I like about this product is its convenience. Not all fuse boxes for cars have sticker labels, and that would probably leave the users clueless as to which is which. This package comes with pre-printed stickers for you to label each circuit on the cover surface. That way, there will be no more guessing when troubleshooting fuse issues.
If there's one thing that could have made this product perfect, that would have been an automotive fuse box replacement or, at least, the inclusion of free fuse blades. Not only that it saves time, but the users will also have the basis as to what type of fuses to replace soon.
Pros
Peak conductivity
Comes with a separate ground connection
Comes with stainless steel screws and pre-drilled holes
Broad usage ranging from indoor to outdoor
Free sticker labels for more convenience
Cons
Does not come with free blade fuses
With the flexibility of its usage and the kind of performance it shows, I get the value of what I pay for, and I think this is a must-have device.
What to Look for When Buying a Fuse Box
Getting a fuse box can be as easy as picking a panel board. But to make things clear for you, consider the following factors before investing in a new one.
Your fuse block should be able to distribute power to each circuit occupied by your accessories. So, you have to choose the one that will provide adequate voltage to each operating branch, or else you won't be able to maximize whatever you have in your car.
This aspect comes in many forms like labels, free blade fuses, manuals, and a lot more. You need to remember that not all boxes come in different attachments or freebies. Pick the one that's not going to give you a hard time once it starts to operate.
The installation process should not drain your time and energy at all. And with a considerable number of people encountering difficulties in this stage, it's better to choose a fuse box that doesn't need extra wiring or one that comes with pre-drilled holes.
Your fuse box should be compatible with the kind of application you want. Not all boxes are waterproof or ideal for off-road car accessories. Never forget to check the details on the packaging.
No one wants to change devices every time just because theirs busted early. Durability is always a consideration for stuff like this. Thus, always check the materials used to build these products whether they are resistant to elements.
Always think of the long term return of what you invest. Just because you find a fuse box cheap doesn't necessarily mean it's what you need, nor it's going to serve you for a long time. Choose the ones that suit your purpose, then pick from the pool you have selected.
Conclusion
Safeguarding your home's electronics should be of the same degree as your cars. Therefore, you have to carefully select the most appropriate device to avoid casualties. Always consider these tips and the differences we have discussed to distinguish one from the others.
Live your off-road adventures without having to worry about your lights busting out. The best fuse box is on the way to help you in the distribution of power to your accessories and the troubleshooting process.
Should you wish to know more, drop your questions in the comments section. On your next trip! Great day ahead!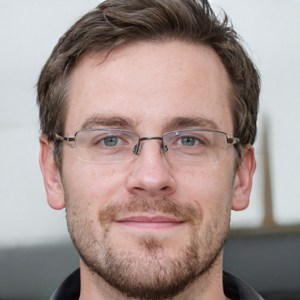 I am Andrew Wright. I established this blog after eight years of experience designing, installing, and maintaining electrical power systems. I love my job, and I have always wanted to offer others the necessary help so they can take care of their houses.