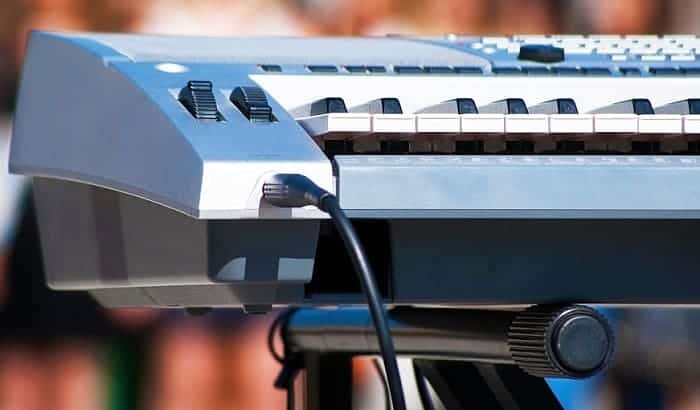 Whether you're a budding musician or a recording studio owner, one of the most crucial things you'll ever own is a MIDI cable. This nearly 40-year-old technology is still in use even by the best audio engineers. It doesn't matter if you're recording your first ever instrumental track or making a multi-million dollar album by today's hottest artists — you're most likely using a MIDI cable.
For this reason, you must have the best MIDI cable for your recordings. A reliable, easy-to-use line will make your jamming sessions go more smoothly and even allow you to edit, mix, and overdub your tracks.
To help you choose, I've compiled twelve MIDI connectors that I've used at least once as a hobbyist musician. I'll also share a few things that I've learned in my years of playing and recording my instruments for fun.
Best MIDI Cable Reviews
1. Fore F-M002 MIDI to USB Adapter
With audio recording, mixing, and editing now moving into the digital realm, this plug-and-play MIDI to USB cable comes with a built-in driver and an intelligent LED indicator. These features make it easy and intuitive to use, allowing you to start recording straight out of the box.
The almost universal compatibility of both the MIDI plug and the USB port means that you can really use this adapter with just about any device. It's also supported by a ton of apps, like FL Studio 12, DirectMusic, CoreMIDI, Cubase, Sonar, and more – so no matter what you use, the cable will work with you.
The cable's key feature is its FTP processing chip that gives no-delay high-performance signal transmission – giving you a clean, stable recording every time. The manufacturer also used the highest-quality oxygen-free copper wiring with an inner and outer PVC jacket, foil shielding, and copper shielding to protect against interference.
The only downside is that its USB Type-A plug is not compatible with the emerging USB-C standard due to the speed of USB technological developments. So, if you have a new computer, you most likely require a USB-C to USB Type-A adapter.
Pros
Plug-and-play adapter with built-in driver support
Intelligent LED status indicators make it easy to use
Compatible with almost all MIDI and USB plugs
Works with FL Studio 12, DirectMusic, CoreMIDI, Cubase, Sonar, and more apps
Built-in FTP processing chip for fast and clean signal transmission
Copper wiring and shielding, PVC jacket, and foil shielding
Cons
Not compatible with emerging USB-C ports
When you need to digitally record music from your instruments, this item is a must. If you plan on making your home recording studio, you can't live without this cable.
2. Monoprice 108532 MIDI Cable
The Monoprice MIDI Cord has always been one of the best available in the market. It is highly recommended both among my circle of friends and artists in general. Monoprice is a well-regarded brand and is known for its reliable designs and excellent quality control.
This standard-keyed 5-pin DIN connector will connect with almost all MIDI devices. As it is an old standard, compatibility between MIDI-to-MIDI connections using this cord is virtually a guarantee. Furthermore, the company ensured RoHS compliance with its products, so you know you're safe from environmental toxins when working with it.
I liked this cord because the manufacturer added molded connector shells to the plugs at both ends of the cable. This, plus the cable's soft but durable jacket, gives it extra strength at high wear-and-tear areas, making it last a lifetime.
Monoprice also offers a lifetime warranty for all its cables, so you know the brand is dedicated to pleasing its customers.
However, the shipping could be better as some customers received the product later than expected. But besides this flaw, I've been happy with my Monoprice cable so far.
Pros
Made by a well-regarded brand, known for great designs and workmanship
Standard-keyed 5-pin DIN connector, compatible with almost all MIDI devices
RoHS compliant to ensure environmental safety
Molded connector shells at both plugs to add strength
Soft but durable jacket over the wire ensures it lasts a lifetime
A lifetime warranty
Cons
Late shipping in some cases
If you want a MIDI to MIDI cable made by a reputable brand, one that will last you a long time, this is a good option. Its excellent design and eco-friendliness give you peace of mind while working on your music.
3. Roland UM-ONE-MK2 MIDI Cable
This Roland MIDI cable conveniently integrates a single USB plug and two MIDI ports — allowing you to record audio information from your instrument while outputting it to your PC. This lets you mix the audio in realtime and then experience it. I have used this cable with my Korg instrument and FL Studio, and it worked seamlessly.
The cable itself has a built-in high-performance FTP processing chip for instant signal transmission. This gives the best quality audio output while maintaining very low latencies. It also has LED indicators to show the signal receipt and output status, giving you the confidence to use it in any situation.
It also doesn't require an external power source as it's USB-bus powered. This also makes it fully compatible with the iPad through the Apple iPad Camera Connection Kit. These two features make the cable a genuinely convenient product, freeing you from bulky computer equipment.
However, the driver included in the box is compatible up to Windows 8 only. If you have a later operating system, you would need to download it off the internet to work. Nevertheless, it's all smooth sailing after that one-time setup.
Pros
Integrated USB and MIDI plugs allow audio output and recording at the same time
Can be used with Korg instruments and FL Studio
Built-in high-performance FTP chip for instant signal transmission
LED indicators show the signal receipt and output status
No external power required
Compatible with the Apple iPad through Apple iPad Camera Connection Kit
Cons
Included driver is compatible up to Windows 8 only
Roland is one of the well-known audio manufacturers. This MIDI cable to computer bears all the hallmarks of this company's excellent engineering.
4. LiDiVi MD1B MIDI to USB Cable Interface
If you need a USB MIDI cable for recording and editing on your computer, the LiDiVi MIDI to USB cable interface does a pretty good job. It works instantly when you plug it in; no driver installation is needed — you save a lot of time setting up.
This USB to MIDI In/MIDI Out interface has 16 channels, allowing you to record multiple audio layers from a single device. You could overdub, edit, mix, and even print sheet compositions with this cable, allowing you to have complete control over your creativity.
It's also tested to be compatible with multiple operating systems – from Windows XP all the way to Windows 10, and even Mac OS X is covered. You can also use it on your Android devices, as long as you use the proper OTG adapter.
If you're unsure how to use the cable, you can contact LiDiVi's customer service. The brand promises to answer your questions within 24 hours.
Take note, though, that this product is not compatible with USB 3.0 devices. I suggest that you check your electronics before purchasing to make sure they will work with this cable.
Pros
Works instantly; no driver installation required
16-channel capacity – for recording multiple audio layers from a single device
Allows overdubbing, editing, mixing, and even sheet printing
Compatible with both Windows and Mac PCs
Can be attached to Android smartphones and tablets via an OTG adapter
Customer service that responds within 24 hours
Cons
Not compatible with USB 3.0 devices
The LiDiVi MD1B cable interface is an excellent tool for expanding your creativity. As long as your device's compatible with it, this is a good choice for an artist like you.
5. OIBTECH USB MIDI Cable Interface
This is another MIDI Out cable you can use to connect MIDI-equipped instruments to your PC, Mac, Android, and iOS devices via the USB port. It's also confirmed to work with USB 3 standards, so you can use it even on the latest computers on the market.
The cable itself comes with an HTP processor, allowing for ultra-low latency processing and near-instant signal transmission. It also comes with easy-to-use LED status signals, which show you the cord's power, receipt, and output conditions.
Another feature that makes it even more straightforward to use is its lack of driver installation. You only have to plug the ports, and the device will work.
If there's one thing I like about this cable, it's the 30-day money back guarantee and 24-month replacement warranty offered by OIBTECH. It's rare for a 5-pin MIDI cable to come with a warranty, but OIBTECH is that confident of their quality that they provide it.
I wouldn't recommend this item for new users, though, as it doesn't come with instructions. If you're used to working with tools and equipment like this, it shouldn't be a problem at all, but if it's your first time, I recommend at least having an experienced person guide you through it.
Pros
Connects any MIDI instruments to PCs, Macs, Android, and iOS devices
Confirmed to work with the latest USB-3 standards
Features an HTP processor for ultra-low latency processing and near-instant signals
Easy-to-read LED status signal shows cord status
No driver installation
30-day money back guarantee and 24-month replacement warranty
If you're an experienced user and looking for a new MIDI to USB cord, you should try this item. It's updated and compatible with the latest USB-3 tech, so you should have no problem with newer devices.
6. Hosa MID-320-BK MIDI to MIDI Cable
Whether you're performing on a stage or working in a large studio, you've got to have enough leeway to move around. That's where the 20-foot length of this best MIDI cable from Hosa comes in handy. Beyond that, the company that made this is renowned for its craftsmanship in creating these audio cables.
They've made this wire with extra-durable nickel-plated plugs, which also enhance the signal transmission. They then covered the rest of the cable with a copper spiral shield to prevent electromagnetic and radio frequency interference.
The best thing about this is that Hosa also ensured their cables are compatible with SysEx. That way, you can use this with more advanced instruments that also transmit data beyond audio. This will allow you to take advantage of all the features of your hardware and software.
What's more, this product's available at a great price. If you want value out of your money, the Hosa MID-320-BK is an excellent choice.
My only qualm when this arrived was how the manufacturer packed the cord. It was folded, which wasn't the proper way of storage. Every musician knows that you must coil your cables to make them last, so I had to heat and reset it to store the MIDI wire properly.
Pros
20-foot length comes in handy for large studios or stages
Made by a company renowned for its audio cable craftsmanship
Plugs are nickel-plated for extra durability and enhanced transmission
Covered with a copper spiral shield to avoid interference
Compatible with SysEx machines
Good value for money
Cons
Cord was folded, not coiled, for shipment
This is one of the best MIDI in out cables that I've worked with. The only fault that I saw can be easily remedied, and I'll recommend this to anyone, any day.
7. MeloAudio RS10242-2 MIDI Cable
If you need MIDI keyboard cables that will connect directly to your iPhone or iPad, then this is the cord for you. It's a USB to Lightning MIDI cable that's guaranteed to work with all iOS 10.32 devices and up. And since it's a lightning connector, you won't need any adapters or OTG cables to make it work.
The materials used to build this MIDI cable for keyboard are optimized to deliver signals almost instantaneously while ensuring the highest possible audio quality. These same materials, made from durable alloys, are lightweight at the same time — ensuring that the product retains portability while lasting long.
It's also been tested to work on several compatible apps, such as Adobe Audition, Cool Edit Pro, Cubase, Everyone Piano, FL Studio, Garage Band, Live 9, Logic Pro, Reason, Samplitude, Studio One, and many others.
However, there are times that this cable won't cooperate — like it won't detect the connected instrument. If that's the case, a simple restart of both the instrument and the device would usually solve the problem. It's a little inconvenient, I know, but the functionality it offers more than makes up for it.
Pros
Connects your instruments directly to your iPhone or iPad
Guaranteed to work with iOS 10.32 and up
Optimized cord materials deliver signals almost instantaneously
High audio quality
Durable and lightweight alloys used ensures portability and longevity
Tested to work with the most popular apps, like Adobe Audition and Garage Band
Cons
Device restarts are sometimes required to detect connections
This cable is the perfect solution if you want to connect your instruments, like your keyboard, to an iPad. It will save you time and effort, and aside from the occasional restart, it works absolutely well.
8. Roland RMIDI-B3 MIDI Cable
If you need MIDI cables for pedalboard and other studio instruments or equipment, the Roland Black Series MIDI Cable offers excellent value. Its connectors are made with high-end commercial-grade nickel for superior signal quality, making it perfect for professionals.
It also incorporates high-density shielding to avoid interference from other sources – making it perfect for running multiple instruments in the studio. You can use it on synths, keyboards, sequencers, computers, tone generators, drum machines, effects processors, and more. I have been using it with a Behringer synthesizer and an Arturia Keystep controller without any issues.
This cable is made by Roland, one of the best makers of audio equipment in the industry. Their quality is reflected in this cord, which is made with heavy-duty materials and designed to be continuously used in various situations, be it your home or the studio.
My only concern is that it's pretty short. At only 3 feet long, it can be quite restrictive to movements — like when you're on the stage. However, if you are going to use this to connect nearby instruments and equipment, like pedalboards or synths, that would not be an issue.
Pros
Made with high-end commercial-grade nickel for superior signal quality
Incorporates high-density shielding to avoid interference
Can be used on synths, sequencers, computers, tone generators, and more
Made by Roland, one of the best companies in the audio industry
Heavy-duty quality, designed to be continuously used in various situations
Cons
Limited length of only three feet, not good for moving equipment around
This is another product that many professionals trust. If you want to connect nearby equipment reliably, I'd recommend this item to you. Few cords can surpass it in terms of quality.
9. TENINYU USB to MIDI Cable
This cord is another solution for recording audio from MIDI to your computer. It's an easy-to-install adapter, allowing you to use it straight out of the box. It also works for both Windows and Mac, so no matter what system you're using, you won't have any issues.
It's 5-pin connectors support up to 16 channels – both in and out – so you could run multiple audio parts from a single device. This gives you more creative license, allowing you to mix as many tracks as you wish.
This being one of the more affordable options in the market could allow just about anyone to start recording their electronic music on their computer. It's an essential device you need to start recording, mixing, and editing your own audio. Plus, the included instruction sheet makes using the cable hassle-free.
I just have to warn you, though, that it's not compatible with Yamaha devices. Yamaha is a pretty famous brand in the music industry, so keep this in mind if you own or plan to purchase one instrument from this company. However, if you're just starting out and you don't have a Yamaha-branded machine, then this is a non-issue for you.
Pros
Easy-to-install adapter for use straight out of the box
Works for both Windows and Mac
Supports up to 16 channels for running multiple audio parts
One of the more affordable devices on the market
Allows anyone to start digitally recording, mixing, and editing their own audio
Has an instruction sheet
Cons
Not compatible with Yamaha equipment
If you're starting out and need something basic, this is a good option. Just make sure that you're not using any Yamaha machines, and you're good to go.
10. Havit MIDI to USB Cable Interface
This is a premium MIDI to USB Cord Interface, with connectors protected with aluminum alloy shell construction to ensure rigidity – making it possibly the only MIDI to USB cable you'll need, ever. It also features a high-performance FTP processing chip for transmitting high-fidelity audio without any delays.
Compatibility wise, you can use this cable with just about any device – whether it's Android, iOS, Mac, or Windows. As long as it sports a USB port, it will work. On the MIDI side, it's also been tested with Yamaha and Casio, two of the most common audio industry brands.
It's also straightforward and ergonomic to use, with built-in LED indicators to efficiently indicate power, data input, and signal output status. You can visually check if your instruments are transmitting audio properly and if your system is recording with just a single glance.
Moreover, its 5.9 feet length enables you to connect devices that are not close to each other, so you can move around while playing your instruments.
My only concern with this cable is that it has errors with SysEx systems. It could be an issue, especially for more advanced electronic instruments out there. If compatibility with SysEx is essential to you, this is probably not the best cable to get.
Pros
Premium design and feel, with connectors protected with aluminum alloy shells
Features a high-performance FTP chip for hi-fidelity, delay-free audio transmission
Compatible with Android, iOS, Mac, and Windows
Tested on both Yamaha and Casio instruments
Straightforward and ergonomic to use
9 feet in length
Cons
Has errors with SysEx systems
If you need a cable that you can work with for a long time, I'd recommend this item. It's also been tested on multiple systems, so I could almost guarantee that it'll work for whatever your setup is.
11. OTraki USB MIDI Cable Converter
This plug-and-play MIDI cable converter supports most standard MIDI devices, such as electronic drums, keyboards, and many other instruments. And since it doesn't need extra drivers to use, you can immediately start recording and mixing when you get this; no installation is required.
The cable converter has a built-in smart chip that cancels out interference, ensuring that you have a clean and stable signal transmission. With that, you can even use it on your tablets or smartphones via an OTG cable to record, edit, and mix your music — no need to have complicated noise-canceling setups.
It will also work with both Windows and Mac computers, so you can use this converter with whatever setup you already have. By having this cord, you probably wouldn't need another USB MIDI cable converter until you add another computer.
Aside from its laudable design, this OTraki model also comes with good customer service. If you have any problems while using the product, the seller is always happy to help, making it a great choice for first-time users.
Unfortunately, like most technical solutions, this one isn't perfect. Keep in mind that this cable cannot connect to devices with a type-B USB, so check your instruments first before putting this in your cart.
Pros
Supports most standard MIDI devices, like electronic drums and keyboards
No extra drivers needed to use
Built-in smart chip ensures clean and stable signal transmission
Can be used on tablets and smartphones via an OTG cable
Works with both Windows and Mac computers
Cons
Doesn't connect to type-B USB devices
If you're looking for something basic that will last without breaking the bank, then this is the cable for you. Just check your devices for compatibility before buying.
12. Cable Matters 500041 MIDI to MIDI Cable
This MIDI cable pack is offered by Cable Matters and comes in two. It's perfect if you're building up your studio or need to connect multiple instruments to a single device. The cord also comes with a lifetime warranty, so you're basically covered as long as you don't lose or accidentally damage it.
Now, I really like this device because it's been tested to run on most MIDI devices. Equipment such as the Behringer FCB1010, Korg Volca Samples, Focusrite Scarlett 188, and more will accept this cable just fine. Whether you have a keyboard controller, an analog synthesizer, or an electronic drum machine, this pack from Cable Matters will serve you well.
Its superior construction is evident. You can see it with the molded strain-relief jackets and easy-grip treads that make it ergonomic to use. The cable itself is also flexible enough that you can easily coil it for storage, avoiding unnecessary strain on the wire and thereby extending its life.
My only concern about this product is that the cable itself is unshielded. As long as you're not running this besides unbalanced audio lines, you'll be fine. But as soon as it encounters those, the audio quality is unreadable, and you'll have to reroute your wiring.
Pros
Comes in two; perfect for building up a studio or connecting multiple instruments
Lifetime warranty included
Tested to run on most MIDI devices
Molded strain-relief jackets and easy-grip treads make it ergonomic
Coils for storage
Cons
Unshielded cable is susceptible to interference
If you're running this free from interfering sources, like in a studio, then it's a great cable. But if you intend to use this product in a noisy environment, I'd suggest you look for a good shielding material.
What to Look for When Buying MIDI Cables
When choosing a MIDI cable, the first thing that I look at is its quality. I check to make sure it's not flimsy and will hold up well to constant use and abuse. I also prefer known brands like Roland, Hosa, or Monoprice, as they have a good track record in making audio cables.
Length is also a consideration, as I don't like buying overly long cables. I prefer to find ones that fit my needs precisely because if they're too long, storing them can be quite tricky.
Lastly, I read through a cable's descriptions and reviews to ensure compatibility with my equipment. Not all MIDI cables can work with certain brands, so it's best that I know what I'm buying will work with what I use.
Are there Different Types of MIDI Cables
The most common MIDI cable is the 5-pin DIN connector, which has a round head and can only be plugged in one way. It's slower than more modern standards, but since it's one of the first standards ever developed for audio transmission, it's familiar and easily found in most instruments.
However, as technology developed, other types of cables such as USB and Firewire, Ethernet and WiFi, and even BlueTooth, have been used. They offer digital and wireless transmission, but not all instruments are equipped with them.
Does MIDI Cable Quality Matter
Yes, cable quality does matter. What's important is the processing chip inside MIDI to USB cables, shielding to avoid interference, and the cable's durability.
Conclusion
These cables are the good ones that I have encountered so far. They're mostly plug-and-play and won't require much effort to install and use. You just need to be aware of each cable's specifications so that it won't interfere with your requirements.
Remember, whatever cable you're purchasing, be sure to check it out immediately upon arrival. The list above is all excellent cables, but you cannot avoid manufacturing and delivery discrepancies every now and then. That said, you can choose the best MIDI cable from above and start making music.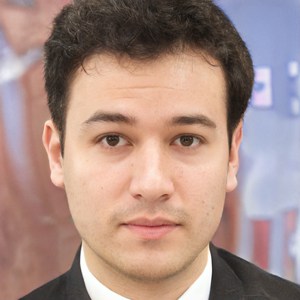 I am Edwin Jones, in charge of designing content for Galvinpower. I aspire to use my experiences in marketing to create reliable and necessary information to help our readers. It has been fun to work with Andrew and apply his incredible knowledge to our content.