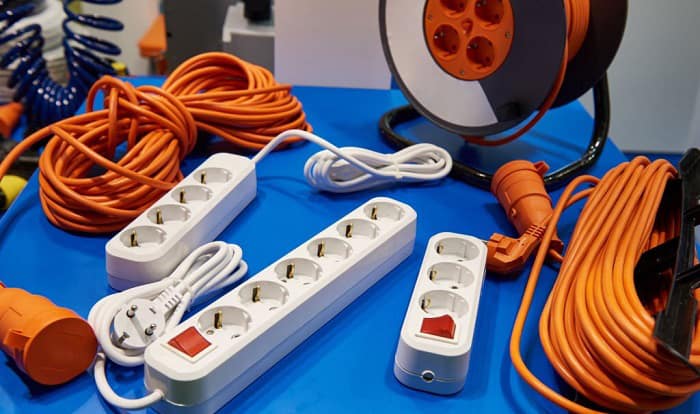 Almost all of us have extension cords in our homes for various reasons. Though it is hard to admit, having messy cables getting in the way and cluttering up the floor is one of our home problems. Right?
Fortunately, there are proper and simple ways to solve this issue. Storing cables will not only keep you from unnecessary danger, but will also increase their lifespan.
Learn the best way to store extension cords below.
How to Store Extension Cords?
There are several ways you can store electrical cords to provide safety in your house and keep it in good shape. The three best ways are: to hang cables on the wall, put them in a bucket, or to make a reel using scrap wood.
Here are guides that will give you ample knowledge on how each method can be done correctly.
1. Hang Extension Cords On Wall
Hanging is the easiest thing you can do to organize extension cords. With only a piece of nail or a hook, a hammer, and an extension cord loop, you can easily attach your power cord to the wall.
Step 1. Loop the Extension Cord
There are several types of loops that you can use for a tangle-free power cord. However, the most common one is the elbow wrap.
To create it, plug the ends of the cable together, and wrap the opposite section of the cord around your hand and elbow.
Then, take the part of the cord near your hand and push its strands through the elbow loop you've just made. Do this several times until you've reached near the end of the wire.
You can use this extension cord loop trick regardless of the length of your power cord.
Step 2. Put a Nail or Hook Into the Wall
You can use a long nail or a hook on your wall to hang your power cord. It is likely that there are already a few hooks in your house.
If not, then simply use a hammer to install the nail in your wall, and you're done. You can now hang your power cord.
Also, note that you can install your extension hanger somewhere in the workshop area or warehouse. This will keep your power cord organized with other essential tools for easy access.
2. Ways to Store Extension Cords
Using a bucket might be ideal for you if you want to store long extension cords. This time, you only need a container and an electric drill with a 2-inch drill bit. Just make sure that the bucket size you use will fit your extension cord.
Step 1. Drill a Hole into the Bucket
You need to drill a hole to use a bucket as your cable storage. This hole must fit the male end of your power cord, which is why we use a 2-inch drill bit.
It is also good if the bucket has an enclosure to add protection to the cord.
Turn the bucket into a side position and gently drill a hole near the bottom.
Step 2. Put the Extension Cord Inside the Bucket
After drilling a hole, your bucket storage is now ready. You can put the male end through the opening you've created.
Then, place the rest of the cable inside the container.
3. Make a Cord Reel Using Scrap Wood
Another way to manage your extension cord is to make a cord reel using a piece of scrap wood. However, this method is only ideal for small to medium cables.
Prepare a piece of plywood, a band saw, and an electric drill.
Even though a wood router and sandpaper are not necessarily required in this guide, smoothing the wood edges is also beneficial.
Step 1. Make a Pattern for Your Cord Reel
There are two options for making a pattern for your cord reel on a piece of paper. The first is to search for a pattern online, and the second is to create your own design.
When customizing the cord reel pattern, make sure to have a handle and consider the dimension of your extension cord. The reel should be wide enough to loop the cable around completely.
You can also add a hole to your pattern if you want to hang your reel on the wall.
Step 2. Curve the Wood
With the use of a band saw, you can now start cutting your plywood based on your pattern.
To make the hole for the hanging function, you can use the drill.
Step 3. Finish Your Work
For finishing, a wood router and sandpaper are helpful to have a smooth finish on all the edges of the wood reel. This way, you won't get hurt if you accidentally hit any edges of your cord reel.
You can now wind up extension cord, starting from the female end to the other end of the cord.
Then, place the reeled-up cable on a shelf or your wall, in garage and any part of your house.
Why Is It Important?
It is important to properly store your extension cord as it can benefit you in several ways.
First, you can avoid injuries caused by slipping over a tangled extension cord. Moreover, you can reduce the risk of electrical shock with your kids, since there is no messy cord for them to play with.
Another benefit of properly storing your cable is that it can extend its lifespan and provide a neat appearance to your home. Also, since everything is organized, you can quickly find where you stored your belongings.
Conclusion
We hope you've found the best extension cord storage for your situation. In my opinion, the bucket method is the most convenient.
Of the above examples, which is the best way to store extension cords for you? Do you have any other ideas regarding this matter? Feel free to share your thought in the comment box below.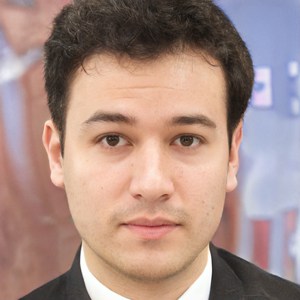 I am Edwin Jones, in charge of designing content for Galvinpower. I aspire to use my experiences in marketing to create reliable and necessary information to help our readers. It has been fun to work with Andrew and apply his incredible knowledge to our content.