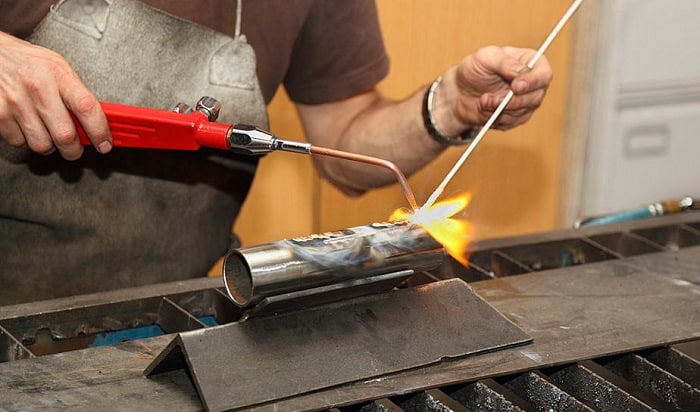 A brazing torch is one of the essential tools you might need in your house for various heat applications. Aside from brazing, it can also be used for heat-treating frozen tubes, cutting metals, shaping jewelry, and even welding.
The best brazing torch kit is not exclusively for professional use. If its guide is followed properly and the safety tips are implemented correctly, even a beginner can use it.
If you plan to have one of these tools in your house, you might need to consider these three key factors when looking for the right brazing torch.
Some torch types are only for brazing and other light projects requiring a heat procedure. On the other hand, some powerful torches can be used for industrial purposes, such as cutting large diameter metal, welding, and more.
It isn't necessary to acquire or purchase a high-powered torch for simple projects. Investing in a powerful torch is only practical if you have a lot of industrial work.
With the large variety of brazing torches available on the market, placing special attention on a user-friendly brazing torch is important.
For example, portable torches are a good choice because they are easy to set up. Furthermore, the portable torch is true to its name—it can be brought wherever you will need it!
Additionally, there are also brazing torches that utilize a hose or swivel nozzle. This will matter if you have a crowded or narrow working space.
A regulator is one of the safety features of a brazing torch. With a regulator, you can get the pressure or flame capacity you need for your application.
If you choose to purchase a brazing torch that utilizes oxygen and fuel gas, you should select color-coded regulators. Doing so will help you recognize which pressure controller you're using (the one for gas or for oxygen).
With so many brazing torches in the market, here are a select few that I have tested, along with brief descriptions on their strengths and weaknesses. This will help you in determining the ideal torch for your application.
Top 3
Cybring Self-Ignition Torch

| | |
| --- | --- |
| Max Temp | 1700°C |
| Hose Length | 60″ |
| Material | Stainless Steel |
Top 5 Brazing Torch Kit Reviews
1. ESAB Victor 0384-0945 Portable Tote Kit
The ESAB 0384-0945 Victor brazing torch kit might be a good option for those who want to achieve fast and professional brazing results. Though it is only a portable tote, it is rated for industrial use, including light-duty welding and steel applications.
It also comes with a lightweight carrying case that is made of plastic. This case is helpful for carrying two-cylinder tanks and the accessories we need in our application. Moreover, it is perfect for the times we need to go to another place for our brazing projects.
The two regulator meters in the package, which can be used to monitor and ensure better oxygen and gas pressure, are great features. Additionally, it is good that the brand included separate tips for soldering and cutting.
Even though it is recommended for professional use, a beginner can also use this tool. All we need to do is follow the user's manual that's included in the package. It will teach buyers how to use and store it safely. I actually learned how to use this kit for HVAC jobs.
However, consumers who want this tool might need to set aside quite a hefty sum, especially if they don't already have an oxygen and acetylene tank.
Pros
Recommended for light-duty industrial welding and cutting steel work
Comes with a plastic carrying case for storing accessories and easy transport
Two regulator meters for oxygen and gas
With two tips for soldering and cutting steel
Included user's manual in the package, suitable for beginners and HVAC jobs
Overall, this gas soldering torch kit costs us quite a lot of money but is suitable for different brazing applications. It provides a professional finish recommended for home to light industrial applications.
2. Master Appliance PT-2000Si Torch Head
Speaking of portable brazing torches, this Master Appliance PT-2000Si is one of the easiest to set up. It only needs to be connected or installed directly to our gas cylinder.
It produces high-intensity flames that can burn up to 3600 degrees Fahrenheit using propane. Alternatively, the heat can reach 3730 degrees Fahrenheit if one uses MAPP gas. The nozzle size also ensures the flame is concentrated for large diameter brazing applications.
What's more, the handle is made of aluminum with an ergonomic design. With it, we can have a firmer grasp while working without fear of breaking the device every time we use it.
This tool is also very convenient as it has a built-in push-button igniter. Another matter of convenience is the flame lock, which provides consistent heat for long-hour applications. In fact, I've had no issues with sputtering or blowout while using this torch.
If the above features are not impressive enough, there's also a safety lock that prevents the flame from starting without our permission. DIYers won't have to worry about wasting gas or burning themselves by accident.
The main drawback of this brazing torch is that it is top-heavy. If I don't set it down carefully, it can fall over easily.
Pros
Straightforward to set up
Can produce high-intensity flame (up to 3600 or 3730 degrees)
Concentrated flame for large diameter brazing
Ergonomic design with aluminum handle for firm grip and durability
With a push-button igniter and flame lock for consistent heat
Safety lock that keeps the device from turning on by accident
Cons
Top-heavy and can fall over easily
Generally, this torch is easy to set up and suitable for a wide range of applications, such as removing adhesives and shaping glass. This propane torch for brazing is recommended for most professionals who mainly work on their tables.
3. Cybring Double Valve Self-Ignition Torch
Another high-quality portable brazing torch is the Cybring double valve torch. It is equipped with two valves for different functions. One is near the handle, which is used to control the flame size. The other one is on the tank and can serve as its on and off switch.
Another great feature on this torch is its compatibility with both propane and MAPP gas. If I want to save money, I can just buy propane, which is more affordable and widely available. There is no need to stick to MAPP gas.
Moreover, this torch's nozzle is made of stainless steel, so its longevity is practically guaranteed. This is because stainless steel is known to have a higher heat resistance than brass metal.
Thanks to the lightweight design of the handle, I am less likely to experience any hand fatigue while using this device continually.
Additionally, the existence of a 1.5-meter hose eliminates the need to lift the gas cylinder during usage. For this reason, despite my work area being rather constrained, I can solder pipes with ease.
The only con to this product is that it does not have a holder case for the gas cylinder or torch. A holder case is useful for moving around different places for brazing projects. However, this is not a big problem, since we can find our own storage receptacle.
Pros
With two adjustable valves for flame control and turning the device on/off
Compatible with Propane or MAPP gas
Heavy-duty stainless steel nozzle with high heat resistance
Lightweight handle to prevent hand fatigue
Comes with a 1.5-meter hose, so there's no need to lift the gas cylinder
Cons
Does not have a holder case
This portable torch features a design that makes it easy and safe to use and reduces hand fatigue when doing various brazing tasks. Buyers will have a hard time finding a better alternative.
4. BLUEFIRE HZ-8388B Torch
The BLUEFIRE HZ-8388B Torch is a good one to consider for those who want to start their brazing work. It is very straightforward in usage. The device only utilizes one valve to control the flame and does not require any extra tools.
When it comes to brazing, the innovative tip and its combustion mechanism produce a cyclone flame precisely. As a result, it increases the flame's capacity, which helps speed up all brazing operations.
When used with MAPP gas, this item produces an excellent finish. Furthermore, using the cylinder clip makes the torch handier during jobs that involve different locations. It is convenient to people who bring the torch everywhere, especially when working on a larger-sized brazing application.
As great as all the previous features are, perhaps the best aspect of this ready-to-use kit is its reasonable price. Plus, having a complete set of torch and gas will allow buyers to test it immediately as soon as it arrives. Purchasing a separate torch kit and gas fuel might sometimes cost us more.
On the downside, some customers have reported receiving faulty products. These cases are a minority though, and it's possible to contact the seller for a replacement.
Pros
Straightforward to use with one valve and no extra tools required
Cyclone flame and innovative tip for faster operations
Produces an excellent finish
With handy clip for hanging gas cylinder, allowing for easy transport
Comes at a reasonable price, gas included
Cons
Faulty products being delivered
Generally, this torch kit is recommended for everyone looking for a budget-friendly brazing torch. It has a complete set, making it an excellent starting kit for everyone who wants to start their brazing hobbies.
5. RTMMFG Oxygen MAPP Brazing Torch Kit
The RTMMFG kit is a professional portable torch that is suitable for many professionals out there. It uses an advanced gas control system to adjust the flame for HVAC. For this reason, even a beginner with little knowledge of this field can easily use it.
This turbo torch brazing kit can reach up to 6432 degrees Fahrenheit, making it ideal for many applications. It can be used for soldering, brazing applications, jewelry, and more. Furthermore, the high heat capacity is enough for cutting large-diameter metals easily.
At the same time, the 360-degree rotation feature of the torch tube gives better flexibility and makes it easy to use in different situations. It allows users to have a better orientation in various work environments.
Although this torch provides a higher temperature, safety is still prioritized as it is equipped with dual flashback arrestors. It eliminates the chance of a backfire that can cause damage to property as well as injury to the user.
Additionally, welding accessories such as welding tips and protection glasses are included in this kit. These items are handy for a safe and professional soldering task.
If I had to nitpick, this copper brazing kit takes slightly long to cut metals. That said, it's nowhere near slow enough to cause me problems.
Pros
Easy flame adjustment, suitable for HVAC
Can reach up to 6432 degrees Fahrenheit, suitable for jewelry, metals, etc
Better flexibility with 360 rotation torch tube
Anti-backfire safety feature
Comes with welding accessories like tips and glasses
This copper soldering torch is ideal for a variety of heating applications. It is an excellent choice, as long as the user isn't too impatient.
What to Look for When Buying Brazing Torch Kit
Using an HVAC torch kit for various brazing applications is one of the most critical parts of being a fabricator.
Most professionals know how they can easily find a suitable torch for their work. However, if you are a beginner, here are the things you might need to consider.
One of the most crucial factors to consider when selecting a torch is its capability. It is necessary since not all types can be used in all applications.
Some torches are only rated for home and personal operation. They can work for heat-treating frozen tubes, moderate welding, and cutting steel with small diameters.
On the other hand, certain strong gas torches for industrial and home applications are rated for welding and cutting large-diameter steel.
It is beneficial to have a straightforward tool to be more efficient in your everyday work. In this case, looking for a portable one might be useful for small to light industrial brazing jobs.
Most portable torches are fairly simple to set up and very straightforward to use. Many of these types come with push-button features. In addition, other types are equipped with a hose or a swivel nozzle, which is helpful if you have a narrow working space.
In general, the biggest advantage of using a portable torch is that you can do brazing jobs anytime and anywhere.
Another factor that you need to consider when looking for a brazing torch is the regulator. Aside from its ability to control the pressure of the gas, it is also good if it has color identification.
This is crucial when using an oxy acetylene torch kit in brazing work, as you can avoid hooking the wrong regulator for each type of cylinder gas.
Furthermore, it is also good if the regulator has a meter that allows its user to see the gas pressures. Such a feature will ensure more precise control of the flame. At the same time, you will know when the cylinder gets empty.
Though I haven't had a problem using different brands of torches, I still recommend purchasing from the most reputable manufacturers. Popular brands such as Bernzomatic, Victor, and brazing torch kit Harbor Freight are well known for the quality and reliability of their product.
It will cost you more to purchase branded products, but quality and safety are more important than money.
Generally, the nozzle of a brazing torch is made of stainless steel, copper brass, and other types of metal. These metals make no difference when using the device in a short time.
However, it is better to find one made of stainless steel when it comes to continuous use. It has a higher heat resistance compared to other types of metal.
It is best if the torch comes with a complete set of accessories. Items like safety glass and welding tips are handy for safe and faster welding work.
Another accessory you might want is the flame spreader. This tool is very useful if you need a wide or flat flame for burning a large area at once.
A manual is essential, especially for most beginners. It will tell you how you can easily set up your torch, the proper usage of accessories, and the recommended fuel gas.
This guide also indicates the recommended flame pressure settings for brazing or welding applications.
What Kind of Torch for Brazing
A gas brazing torch is designed explicitly for brazing. It utilizes different types of fuel, such as acetylene, propane, and natural gas. It also uses various tips and can control the flame to produce an excellent result on different materials.
There is also an air acetylene brazing torch that can be a good alternative for brazing and soldering. However, this device is only recommended for jobs requiring less heat, since it can only produce around 2700 degrees Fahrenheit.
For fine brazing and soldering applications, there is also a mini brazing torch that you can use. It produces a pinpoint flame, which makes it perfect for small jobs.
How to Set Up a Brazing Torch
Some portable brazing torches that only use a torch head and gas cylinder have a very straightforward setup. You only need to install the torch head to the gas cylinder directly. The same setup can be used if you have a portable torch that utilizes a hose.
However, the setup might be slightly different for those using oxy-acetylene gas. Since this type has two gas cylinders (oxygen and acetylene), you might need to install a regulator in each cylinder for gas pressure monitoring.
Then, you can connect one hose to each tank, then connect the hoses to the torch head.
How to Use Bernzomatic Brazing Torch Kit
To use a Bernzomatic HVAC brazing torch kit, you always need to start opening your Map-pro cylinder before opening your oxygen. Here's how you can properly do it.
First, you put a small line as a marking on the Map-pro and oxygen valves before you open them. Then, open your Map-pro valve a little to have a flame in the nozzle of your torch.
If you see the blue flame is not touching the tip, you can gently twist the valve.
When you've got the adjustment for the flame, you can now open the valve of your oxygen. You can twist it 1 ¾ turns and slowly add a quarter turn to adjust your flame based on your brazing applications.
Where to Buy it
There are several places and ways to buy a brazing torch kit. You easily purchase one in your nearest hardware store or online. The only difference is the list of choices and the purchasing time.
There may be a few brazing torch choices in your place, but you can have them immediately after making a purchase. In contrast, you may have a lot of choices when shopping online, but you have to wait until the product is delivered.
What are the Different Types of Brazing Torch
There are multiple torches on the market nowadays, but not all of these can be efficiently used for different applications. Here is some information about the torches commonly used for brazing and welding.
This torch is useful for a variety of tasks. It is suitable for brazing copper pipes, heat treatment, and light welding. It has huge swirl tips that ensure the effectiveness of the flame capacity and speed up the work process.
It often has an automatic ignition button that may be used to extinguish the flame. Some of these models merely include only a torch head, while others include a hose, making them more versatile while in use.
The swivel torch has 360-degree rotation on its nozzle. It also typically includes a trigger start button for rapidly and easily lighting the torch. This torch is suitable for brazing or soldering in most narrow and problematic locations at your convenience.
This torch features a separate spark lighter that must be used to ignite the flame manually. This type is suitable for various brazing operations, including small diameter soldering and heat-treating frozen pipes.
To easily use this torch, simply turn the knob counterclockwise and create a spark on its nozzle using the spark lighter. Just remember to keep it away from your face to prevent injuries that are caused by flame.
Safety Tips: If any of these torches doesn't light up immediately, it is good to turn off the valve and wait at least five minutes before trying it again. This is to prevent injuries and accidents from a flammable gas buildup in the air.
Conclusion
Finding the best brazing torch kit is more than just looking at the product's quality. You must ensure that the tools you select are appropriate for each of your projects. Hence, I recommend using the factors above as a guide when purchasing your device.
Furthermore, all the products listed above are recommended for both professionals and beginners. They could be an excellent starting point for finding the torch that suits your needs.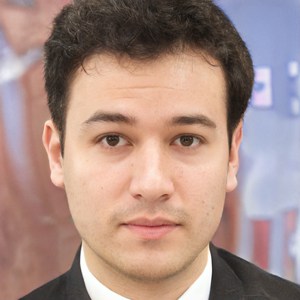 I am Edwin Jones, in charge of designing content for Galvinpower. I aspire to use my experiences in marketing to create reliable and necessary information to help our readers. It has been fun to work with Andrew and apply his incredible knowledge to our content.