A portable generator is ideal for a place that frequently experiences harsh weather conditions. It can be used as a temporary source of electricity every time a power outage happens in your place. However, it can get tiring when you need to set up a generator repeatedly.
To prevent this situation, knowing how to connect portable generator to electrical panel can be useful. When the power's out, you can easily switch on your alternative electrical source with less effort.
If you want to learn how to make a proper connection between your electrical circuit and generator, this article is perfect for you.
Tools You Need
Remember that the circuit breaker brand, amp rating, and wire gauge may vary depending on the generator ratings.
I will use a 30 amp 240 volt generator as an example for this procedure. Here are the tools you need to install your own generator and home electrical connection.
Safety gear such as rubber gloves and goggles
Screws
Electric drill for breaker interlock installation
Pliers for removing the stabs in the breaker box cover
Power inlet box for easy plug-in of the generator connection
30 amp double pole circuit breaker for generator connection
Conduit and ten-gauge outdoor electrical wire for inlet box and circuit breaker connections
Ten-gauge four-wire Power cord/Extension cord for connecting the generator to the home circuit
Breaker interlock kit for additional safety of the circuit
Please note that there are many types of circuit breaker interlocks. The circuit breaker interlock kit you need may depend on the brand of your panel where you want to install your generator connections.
Note: Wire a 120 volt generator only if you have low electrical demands (less than 3000 Watts).
How to Hook Up Generator to Electrical Panel
Before starting your work, there are several essential things you need to know.
The first is to make sure that you have space in your breaker panel for your generator circuit.
Remember that any type of breaker interlock is installed to the nearest left side of the breaker.
Furthermore, a circuit breaker interlock prevents hazards that are caused by using a two-way power supply. Installing a generator connection in an electrical panel without a transfer switch is against safety codes.
Now, connecting generator to electrical panel is an easy job that an average person can do with basic knowledge of electrical matters. Nonetheless, if you are uncomfortable working with electricity, calling a professional to do the job is the right choice.
If everything is clear and ready, you can now start the step-by-step guide below for generator hookup to panel.
Step 1. Remove the Cover Panel
Before working on your electricals, always make sure to turn off and unplug all the devices connected to the circuit. Then you can shut down your circuits and your main breaker panel. This is to prevent damaging your devices and ensure that no electricity flow can electrocute you.
After that, you can now safely remove the panel cover. To do this, simply unscrew all the screws that hold the cover.
Step 2. Install the Interlock Kit to the Panel
After removing the panel cover, you can now install the interlock kit on it. You can use your electric drill to make your breaker interlock installation holes. Then, put in the bolts and secure the kit to the panel cover.
You can also use the pliers to snap out the knock-out cover for the circuit breaker position.
Step 3. Install the Power Inlet Box
To install a power inlet box, first, you need to pick a great location where you can easily access and connect the generator set. If possible, you can drill a hole near your breaker panel where you can mount the power inlet box.
It is also good to use a conduit for additional wire protection if you need to install the box outside.
Mount the box to the wall with tapcon screws.
Step 4. Start Wiring the Connections
After installing the power inlet box, you can feed the wire from the power inlet through the conduit up to the panel breaker.
A power inlet wiring is usually red and black for two hot wires, white for neutral, and green for the ground wire. You can search for a power inlet wiring diagram to ensure that you do it correctly.
Note: Don't forget to attach the ground wire to the body of the power inlet box if this is made of a metal frame.
Step 5. Install the Circuit breaker
Attach the ground wire to the ground bus bar and neutral wire to the neutral bus bar. Moreover, attach the two hot wires to the circuit breaker for the generator circuit connection and install the breaker on the panel board.
Also, don't forget to install the retaining bracket for the circuit breaker in the interlock kit.
Step 6. Install the Cover Panel
Now that you have done all the steps above properly, install back the panel cover. Screw all the sides of the panel cover, and you have a ready connection for your generator set.
It is also good to test your work to see if it will function properly.
Step 7. Time to Test Your Work
Connect your generator set with your power cord or extension cord to the power inlet. Turn on your portable generator and switch on its built-in circuit breaker.
Now that your generator set is running, you can now turn on each circuit at a time to check how many circuits can run with your generator set.
Tips: Wait at least five minutes after turning on your generator set before switching on every circuit in your home. It makes the generator set load ready for feeding the home electrical circuit.
This installation guide is not only good for a generator to breaker box kit setup inside your house. It also helps you connect your off-grid generator to your breaker outside your home.
Watch this video made by Benjamin Sahlstrom, and see how he was able to wire a generator to a breaker box. The most interesting thing about his installation is that he has a Sense energy monitor in his circuit.
This means that he can detect the actual loads produced by his generator or the electrical company.
Conclusion
Knowing how to connect portable generator to electrical panel will surely give you a convenient way to set up your generator when a sudden power interruption occurs in your place. Furthermore, this is a simple job that can be done by someone who has basic knowledge of home electrical.
Now that you have this guide on connecting a generator to a home electrical panel, do you think you can do the installation work? Which part of the installation process are you most interested in? Lets us know your thought. You can leave them in the comment section below.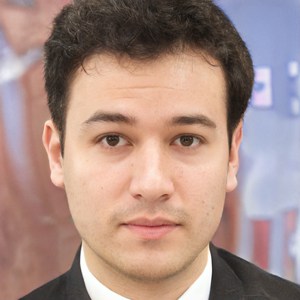 I am Edwin Jones, in charge of designing content for Galvinpower. I aspire to use my experiences in marketing to create reliable and necessary information to help our readers. It has been fun to work with Andrew and apply his incredible knowledge to our content.