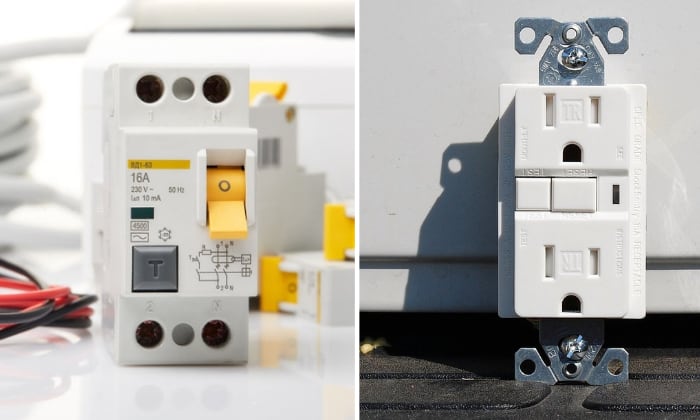 When deciding between a GFCI receptacle or breaker, don't forget that both are intended to fulfill one purpose: protect you from electrical shocks that may arise when ground faults occur. How they do this and the amount of protection they can impart is where most of the differences lie.
GFCI breakers offer complete protection of every outlet in a circuit, while GFCI receptacles protect ordinary receptacles or outlets. They can be single-location or multi-location GFCI receptacles, which manage to protect other downstream outlets. Expect to save more on initial costs when you opt for a GFCI receptacle.
If you want to know more about GFCI circuit breaker vs GFCI receptacle, then read on. I'll also be explaining the pros and cons of choosing either one and when they're ideal to use.
What Are the Unique Features of GFCI Breakers and GFCI Outlets
The advantage of GFCI outlets isn't limited to their ability to protect downstream receptacles. They're also designed to allow homeowners to reset them on the actual receptacles once they trip.
If the indicator light is green, it's working. If it's red or isn't lit up, chances are, it has tripped. Once this happens, you can conveniently press the two buttons on the outlet, one for testing and another for resetting, sparing the hassle of traveling to the service panel.
That's usually the case for GFCI circuit breakers, as they are installed on the home's service panel. These kinds of breakers usually cost more than standard breakers, are larger, and have buttons intended for testing ground faults and resetting too.
You can rest assured that both GFCI circuit breakers and GFCI receptacles will be able to provide complete protection from ground faults in the area that they're servicing.
When Should You Pick a GFCI Breaker Over an Outlet
In most homes, there tend to be more GFCI receptacles than breakers. Most of the time, it's not just because an outlet is cheaper. If you're curious, most outlets cost thrice less than breakers, so receptacles definitely win the GFCI breaker vs GFCI receptacle if we're talking about cost savings.
It doesn't stop there, though. Many homes don't necessarily have their own spas, jacuzzis, and large swimming pools. More often than not, these are the only venues of a home that require a ground fault breaker because of the following reasons:
A GFCI circuit breaker works best on large-load ground fault protection. There are no other places next to a water source that require such protection than the ones mentioned above.
This is further proven by the higher amp ratings of GFCI breakers compared to their receptacle-only counterparts.
Nonetheless, if you think that a GFCI panel circuit breaker provides more convenience for you since they protect all the outlets in a circuit, then there's no reason to opt for it. Certain brands include indicator LED lights to inform you whether the protection is ongoing or if a fault occurs.
Making a Case for GFCI Outlets
GFCI receptacles are popular for a number of reasons besides their obvious lower cost and full protection from shocks. In fact, that's precisely why people still have dilemmas as to whether to use a GFCI outlet or breaker. If GFCI breakers are efficient and offer comprehensive protection, why settle for anything less? Well, these points should tell you why:
Installing them is a breeze. With a little electrical know-how and the proper tools, you won't have to hire a professional to perform the task for you. In fact, if you want to learn how to do it now, I suggest you read this tutorial or view a video below:
If you're renovating an old home, you pretty much ensure that all your outlets will adhere to the National Electric Code if you replace them with more modern GFCI outlets. Most of these guidelines are concerned with safety from electrical damage to appliances and fires too. That should give you an idea about the actual degree of protection these outlets impart.
One last thing about GFCI breaker vs receptacle to keep in mind. Since you need to reset receptacles on the spot they're installed, you have to make sure that they're accessible. This should be automatic if you're working with an electrician as it's a standard guideline from the Code.
Conclusion
To sum up on GFCI circuit breaker vs GFCI receptacle, there's no clear favorite in the GFCI breaker vs outlet discussion. Whether you'll use a GFCI breaker or a GFCI receptacle ultimately rests on your hands and your specific requirements.
If you want to save money and don't want to have to travel to a service panel every time a trip happens, then go for a receptacle.
If you have a spa or swimming pool, you'll more than likely need a breaker. Also, don't forget that GFCI breakers provide more peace of mind since you won't have to worry about specific outlets that aren't protected.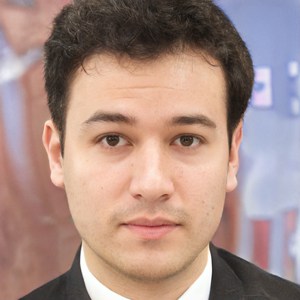 I am Edwin Jones, in charge of designing content for Galvinpower. I aspire to use my experiences in marketing to create reliable and necessary information to help our readers. It has been fun to work with Andrew and apply his incredible knowledge to our content.