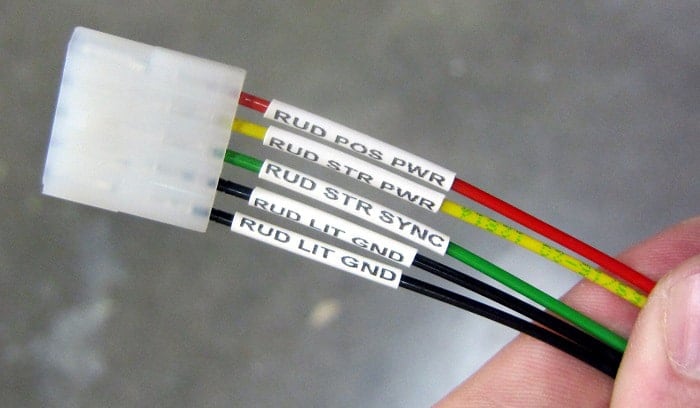 The importance of labeling your cords, wires, and cables – most especially for your electrical system or control panel – is the key to convenient and easy troubleshooting. And the most efficient way to do that is to use the best heat shrink labels.
I like heat shrink labeling because it gives you peace of mind knowing that your labels would remain intact. Gone are the days when you'll wake up one calm morning only to find labels on the floor, and you'll be stuck figuring out where to place them back. Or perhaps find ones that are smudged, and you'll spend the entire day working out what's written on it.
Rest assured that your labels will be identified no matter what they encounter.
However, there are various choices available, which make it challenging to choose the perfect heat shrink labeler. So, to make things easier for you, I have listed below three things I consider when buying heat shrink labels.
Heat Shrink Ratio. This factor determines how the labels will attach securely to the cables for efficient labeling guaranteed to last. The 2:1 and 3:1 heat shrink ratios are the most common ones – which means that the device can shrink down your label to twice or three times its original supplied state after heating. The bigger the size variation, the greater the shrink ratio is needed.
The synthetic polymer polyolefin is the most used material for heat shrink labels. It is durable enough to resist extreme temperatures, moisture, and chemical contamination, so the label won't curl or fall off.
Printing Technology. Of course, the print should not only be bold, sharp, and easy to read – it should also be durable enough to last for some years without fading off. I found that products that use Thermal Transfer Printing Technology produce text that doesn't easily rub off nor make smudges and smear.
There are still several other factors that you must consider when buying heat shrink labels, which I will discuss further in the buying guide. But for now, let me walk you through some of the best items I found in the market.
Best Heat Shrink Label Reviews
1. DYMO Heat Shrink Tube Labels
On top of my list is one of the most reliable manufacturers of heat shrink tube labels in town, and that's DYMO.
The product we have here, for instance, offers industrial-strength adhesive – which means that the labels will never curl or fall off. Also, it uses industrial-grade polyolefin material that is sturdy enough to resist moisture, hot temperatures, and harmful UV rays.
Plus, it comes with a 3:1 heat shrink ratio that securely attaches the labels to the cables for efficient labeling.
Another helpful feature that I appreciate is its special Thermal Transfer Printing Technology, making it impossible for the text to fade or smear, leaving neat and clear signs.
I also like that it's easy to use! All you have to do is insert the tube to the wires and shrink them with a heat gun. But make sure that you only use authentic DYMO heat shrink labels for the best result. I paired this with my DYMO Rhino 4200 Heat Shrink labels, and I had the best results so far.
While everything sounds great, my only issue is its length. I was only able to print about thirty labels of average one-word length. I wish there could be more!
Pros
Industrial-strength adhesive without curling or falling off
Prints directly to all tubes for quick and easy labeling
Prints legibly without fading, smudges or smears
Polyolefin material to resist moisture, hot temperatures, and UV rays
The labels attach securely to cables using a heat gun
This is one of the best heat shrink labels for cables and wires, as we will see the print shrinking up perfectly. It's excellent for professionals who often use heat shrink cable labels under harsh conditions or industrial environments.
2. Aonomi Compatible Labels Tape
I just finished using this heat shrink label tape for my recent rewiring project, and the product is excellent and far more economical than other equivalent products.
In fact, I have purchased about a hundred of these for such a massive project over the last months. Despite its affordable price, the print quality is excellent and will give you a tight wrinkle-free label.
It's compatible with various Dymo Rhino heat shrink labels, but I have used it with my cheap heat shrink label printer once, and I still got nice and sharp prints – the results are still clear and easy to read. This one is a versatile piece that works well with numerous label markers, including ILP-219, PL200, 4200, 5200 models, and more.
Just like our first product, this label tape is also resistant to harsh conditions. It is resistant to heat and cold, and UV light. The piece can stand up to water, oil, and various chemicals, ensuring no moisture intrusion can ruin the printed letters.
But we must be extra careful when using them as they tear easily around sharp edges and shrink a bit faster when we
apply the heat gun
. On the brighter side, it is soft enough to cut clean on our board cutter.
Pros
Comes at a reasonable price
Compatible with several DYMO heat-shrink label maker
Works well with various models, including ILP-219, PL200, 4200, 5200, …
Resists heat, cold, and Ultraviolet lights
Withstands intrusion of water, oil, and other chemicals
Soft and easy to cut clean
Cons
Can tear around sharp edges and shrink a bit when applied the heat gun
Even though it is a little thinner than the ones manufactured by DYMO, I will buy more of this without hesitation. It is a cost-effective option for anyone who wants quick sharp prints for massive label wiring projects.
3. Wonfoucs Compatible 18053 Heat Shrink Labels
For those looking for cheap label tape that works efficiently, this is the bang for the buck! I have used these for various projects, and I like that the tubing shrinks as it should and sticks pretty well.
I wanted to test how long it would last, so I stuck a few in my toolbox, and much to my surprise, it just stayed where it was. I was impressed by how it was able to withstand my garage's cold and heat condition.
I learned that this is because of its industrial-strength feature that makes the tape adhesive resistant to extreme temperatures, oils, moisture, and so much more. We can be confident that the labels will not curl or fall off.
More importantly, it is a good match with Dymo Rhino Printer and multiple label markers like the PRO 4200, 6000, ILP-219, and more.
And with thermal transfer printing, rest assured labels will come out easy to read without any smear or streaks, too. It also does not fade easily despite the harsh conditions.
Another thing I like about this product is that it is also easy to use. We can apply the sleeves before connection, and they can then be permanently positioned when the connection is shrunk with a heat gun.
It uses a 3:1 shrink ratio that makes sure it will securely fit our cables, fibers, and wires. Yet, it would be perfect if the pieces come in slightly bigger sizes.
Pros
An affordable product for multiple uses
Withstands heat and cold without peeling off
Comes with industrial-strength adhesive resistant to water and oils
Works with Dymo Rhino Printer and PRO 4200, 6000, ILP-219, …
Thermal transfer printing technology for no ugly smears and fading
Easy to use, ideal for wires and cables
This product is a great and inexpensive substitute for the ones offered by well-known brands. We get remarkable durability and sharp print without breaking a bank.
4. Brady Authentic Heat Shrink Tubing
This Brady Authentic model was helpful for my modification project in labeling components and wires in my control panels.
Unlike the earlier products above – which come in white with black prints – this one comes in black print against a yellow backdrop. Such a combination makes the cable easier to identify.
It is compatible with various Brady label printers like BMP21, BMP21-LAB, BMP21-PLUS, LAB PAL, and IDPAL printers. Such a broad application ensures that we get much use out of this model.
When I used it with my Casio heat shrink tube label printer, I was impressed when I still got prints that are crisp, bold, and easy to read.
More importantly, all the marls do not easily rub off. The labels are durable enough to resist fading, abrasion, chemical or even grime and grease. Thus, we can use it in different places, be it indoor or outdoor.
This product can especially handle temperatures as low as -67°F to as high as 267°F. So, I would say it is a sensible choice for harsh conditions, ensuring long-lasting usage.
However, after cutting off the label to insert the wire, I noticed that I had to squeeze the tube open, which can be tricky sometimes.
Pros
Works well with several Brady label printers like BMP21, BMP21-PLUS, etc
Comes in black print against a yellow backdrop for easy identifying
Crisp, bold, and easy-to-read prints
Resists fading, abrasion, chemical, grime, and grease
Works in harsh weather as low as -67°F to as high as 267°F
Cons
Requires squeezing the tube open sometimes
All in all, I still believe this Brady Authentic Heat Shrink label is an excellent product for people planning to do a minor rewiring project.
5. Aonomi Compatible 18057 Heat Shrink Tubes
This next entry is ideal for those looking for a premium cable identification method. It is constructed to work well with DYMO Rhino label makers.
First of all, it comes with good quality. It shrinks up nice and tight and has a strong adhesive resisting flame and a harsh environment. Well, there's no doubt about that as Aonomi is pretty well-known when it comes to producing products that are qualified for professional uses.
For first-time buyers, this product is such a delight to label cables and wires quickly. Its operating mechanism is simple, pretty similar to other products. The notable thing is, the printed tube with information will stay long despite the impact.
Regarding its shrink ratio, an important selection factor, this product allows a shrinking of 3:1. Besides, homeowners can choose from many available sizes, yet the 3/4-inch pieces are widely used.
It also comes with a yellow background that truly stands out and can be very handy for work in a heavy automation environment that requires clear visible labeling.
However, after we heat shrink the tube, make sure to give it a moment to cool, or the printing will smear a little – even though it says that it comes with thermal transfer printing technology that produces label text that won't smudge.
Pros
Features industrial-strength adhesive for a secure identification
Resists flame, harsh conditions, and impact
Easy to use for first-time owners
Comes with a yellow background that makes it very visible
Shrinking ratio 3:1, with many sizes to choose from
Cons
The print can smear if we don't let it dry
This high-quality yet
affordable heat shrink tubing
will get the job done and should be good for many years of service. It may have some downsides, but for its cost – it's pretty impossible to beat this product.
6. Aken Compatible 18053 Heat Shrink Labels
This Aken Heat Shrink Tube label is among the products that gives me an easy time relabeling the wires in my office. I like how it held up well and did not fade even after quite some time.
I am amazed by this product's compatibility with multiple printers. It works wonders for people who own a printer model 5200, 6000, 3M PL150, 3M PL300, etc.
Just like the products mentioned above, this label tape offers a premium labeling solution to our wires and cables. It features industrial-grade polyolefin, ensuring an effective thermal printing process. As a result, the tube label can resist water intrusion, cracking, and curling.
The product also says that it has a 3:1 Heat Shrink Ratio. And it shrinks down well without any problems at all. All we have to do is slide the tube onto the cable and shrink snugly using our heat gun. The easy use will indeed benefit homeowners in their first project ever.
My only issue with this item is that it only has a length of five feet, so there's less in each cartridge. For anyone working on a massive project, this might run out fast.
Pros
Compatible with various printer models: 5200, 6000, 3M PL150, 3M PL300, …
Features industrial-grade polyolefin, ensuring an effective thermal printing process
Resist water intrusion, cracking, and curling
Comes with a 3:1 Heat Shrink Ratio
Easy use: slide the tube onto the cable and then use the heat gun
Cons
A length of five feet that run out fast
I recommend this to those who are looking for something identical to the high-dollar heat shrink wire labels. We can buy five cartridges of this product for less than the price of one of those from high-end brands – yet ending up with desired results.
7. SuperInk Black on White Heat Shrink Tube Label
I found this heat shrink tube label while looking for a tape replacement compatible with my old Brother device. It was such a delight that the device works great, and I was able to save money.
The first time I used it, I noticed how soft and elastic it was to be shrunk within a few moments.
Well, according to its manufacturer, this item is made of high-quality heat-sensitive material so that it will shrink up pretty well and tightly even in low temperatures. We can just use a hairdryer to stick the label to the cable completely.
The bonus is that it creates a neat installation with a durable print that does not easily fade. That means the labels will allow us to identify for months to come despite elements like grime, water, grease, temperature changes, chemicals, etc.
Before purchase, people should be aware that it works with various printers. I have never seen such a wide range of compatibility among other models, so it's definitely a big plus. Besides, this heat shrink tube label is designed to make fibers, AWG9-AWG16 wires, and 1.7×3.2 mm cables. Thus, its industrial application is various.
This product is not complicated to use! Just make sure we don't touch the label maker cutter while still printing to avoid any errors. We should also not pull out the label tape in printing progress so there will be no damages.
However, it is not as thick as some might expect, but we should not worry about its durability or shrinking ability.
Pros
High-quality heat-sensitive material for quick and easy shrinking
Durable print that resists fading
Can stand up to elements: grime, water, grease, temperature changes, chemicals, etc
Wide range of compatibility with printer models
Designed to make fibers, AWG9-AWG16 wires, and 1.7×3.2 mm cables
This model comes at a great price compared to a name brand that not even our favorite heat shrink labels for bottles could beat. I would purchase it again without hesitation.
What to Look for When Buying Heat Shrink Labels
Its adhesive should be durable enough for the label not to slip off.
More often than not, we put a label on our wires, hoping it would get through the day's work. Sure, having something that could last for the years to come may seem impossible, but it's a reality with most products that feature industrial-strength adhesive.
These labels could remain intact and attached even under harsh conditions or on challenging surfaces – whether indoors or outdoors.
The label background should be appropriate for your project.
Though most heat shrink labels come in a white tube with black text, I prefer using products with black text against the yellow background for my rewiring projects. Not only does it stand out, but it also allows me to determine which wires are newly re-labeled easily.
The size of label tape or tube should fit your cable.
Another thing you should consider is the width of the tubing when it is flattened and that it should fit the diameter of your cable. For instance, those tubes with 3/8-inch would suit cable with a diameter that ranges from 1.73 mm up to 3.73 mm.
The heating agent it requires should be safe enough.
Holding an open flame near your heat shrinkable labels will definitely give you enough heat to shrink down your labels; however, this is a hazardous approach. You have to make sure there's a great balance between holding the flame close enough to get the much-needed heat without causing ignition that could damage your wire or, worse, spread fire.
Although there are heat shrinkable labels with excellent flame-retardant and insulating properties, I strongly discourage you from using butane lighters or cooking torches to shrink your plastic.
So, make sure the product you will choose offers a low shrinkage temperature. Some require a heat gun to completely adhere the label to the cable, while others only require hot air like ones from a hairdryer.
Compatibility with your printer
Before purchasing the product, make sure you check if it works well with your current printer models. The manufacturer always shows a list of devices that it works well with, so do not forget to skim its range of compatibility.
Some of the most common printers that these heat shrink labels work well include Rhino 5000, 5200, 3M PL150 and 3M PL 300, etc. Some are compatible with older machines like the Tyco T107M, yet others have a limited range.
How Do I Choose a Heat Shrink Label for My Printer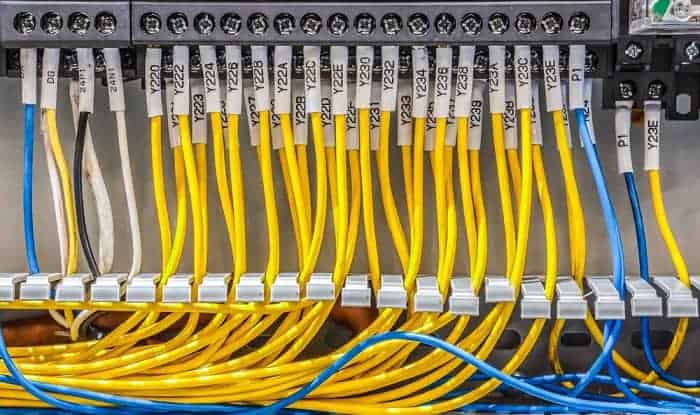 The compatibility of your printer and your choice of heat shrink label is something that you need to pay attention to. Of course, you don't want to buy something that will only end up in your trash bin.
While most label makers produce their tapes or work solely with their cartridges, some – like DYMO and Brother – accept generic and third-party brands. So before placing your order, make sure that the item mentions your printer as one of its compatible devices.
How Do You Use Heat Shrink Labels
After the label's tapes or the tubing is printed, you can slip it over the end of the unterminated wire. It can be permanently placed after connection when using industrial heat to shrink the label over the wire.
Conclusion
Labeling your wires and cables will save you so much trouble and make your work much easier in the near future.
Indeed, the best heat shrink labels for your needs are just within your reach, so don't delay purchasing them any longer. It's always a great idea to label all the electrical systems or data centers and quickly tell where and what circuit each wire is connected so that tracing any problems will be as easy as pie.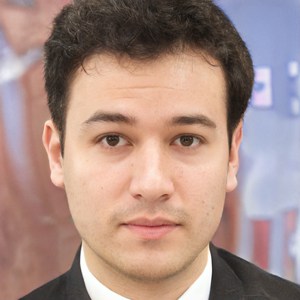 I am Edwin Jones, in charge of designing content for Galvinpower. I aspire to use my experiences in marketing to create reliable and necessary information to help our readers. It has been fun to work with Andrew and apply his incredible knowledge to our content.