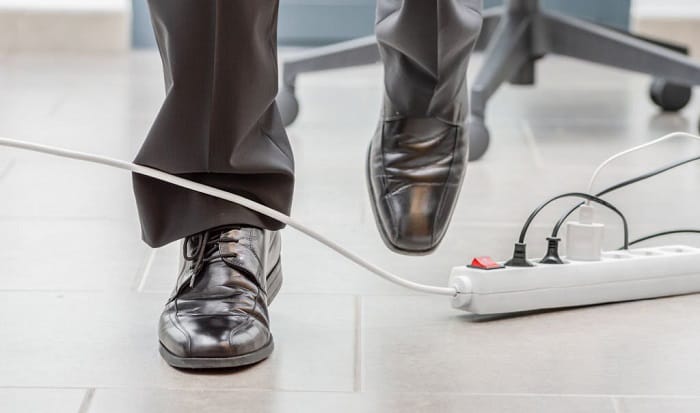 The electrical cords we use for our appliances are some of the most common problems in a house. Aside from looking sloppy on carpet and floors, they can also take up too much space.
While there may be several ideas on how to hide electrical cords in middle of room, only some of these methods are safe and recommended by many professional electricians.
You can read below for tips on properly hiding your power cables.
Methods to Hide Electrical Cords in Middle of Room
Different methods can be used to hide electrical cords in the center of the room. However, you should avoid hiding your cord with rugs or carpets, as doing so can generate heat and cause a fire.
Want to know how to hide your cables properly? Here's how you can do it.
1. Make Use of Your Furniture
For this method, buy some cord clips, and make sure they work on the material of your furniture. Some multipurpose products will attach to plastic, wood, glass, etc.
Peel off the adhesive backing on the clips and stick them to your chair. Then, secure the cables onto the clips to hide sofa power cords.
2. Conceal the Cords with Wire Covers
Purchasing a cord cover is great for hiding electrical cords on hardwood floors and concrete walls.
Since cable covers are created specifically to hide wires in living room and other areas, they can be very effective when used properly.
Just remove their adhesive backing and attach the covers wherever you want. It's also best to pay attention to the thickness and length of the product to make sure it fits your wire.
Also, the manufacturer may use screws and anchors instead of adhesives. In this case, you just need to mount the cover on the floor or wall using the included hardware.
3. Run the Cord Along the Leg of a Table
Another professional way to hide lamp cords is to run them along the leg of a table. You can do it with a cord clip or any other cord management kit.
First, attach a couple of cord clip pieces to the table's side, bottom, and leg. You can also add more cord clips if you believe the first clips you put in are insufficient to hold the cable in place.
The wire may now be attached to the installed clips to hide cords desk middle room.
And you're done! You now have a tangle-free cord that no one can easily notice.
Alternatively, you can just forgo the clips and wrap the cables around your table legs, vases, etc.
4. Use hollow books
Aside from the above solution to hide power strip, you can also be creative. You can use a DIY solution like hidden storage using hollow books and hide your bulky electronics.
Interesting right?
Prepare some old books with hardback covers to do this. The size of the books should be enough for the width of your electronics. You also need a glue gun and a craft knife or sharp scissors.
When your tools are ready, you can follow the guide below.
To begin your DIY work, you must first decide which books will be your cable cover. I also suggest leaving the front and back cover in place for a nice look.
After that, using your knife, cut out all the pages of the books.
Step 2. Combine the Books
Securely attach each side of the two book spines using your glue gun. Wait between attachments for the glue to dry.
After you attach all the book spines, you now have a box that stands on its own, where you can store your router or any electronics.
Conclusion
Knowing how to hide electrical cords in middle of room will not only keep your house elegant, but also safe. By hiding your electrical cords, you can also prevent fire hazards and risks of electrocution as well.
You can use the methods above to hide your power cables. Do you have your own ideas regarding this topic? We will be happy if you share them in the comment box below.
Furthermore, you can refer to some items that help you organize your wire effectly, such as: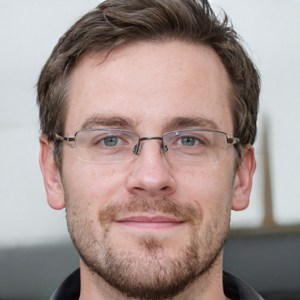 I am Andrew Wright. I established this blog after eight years of experience designing, installing, and maintaining electrical power systems. I love my job, and I have always wanted to offer others the necessary help so they can take care of their houses.