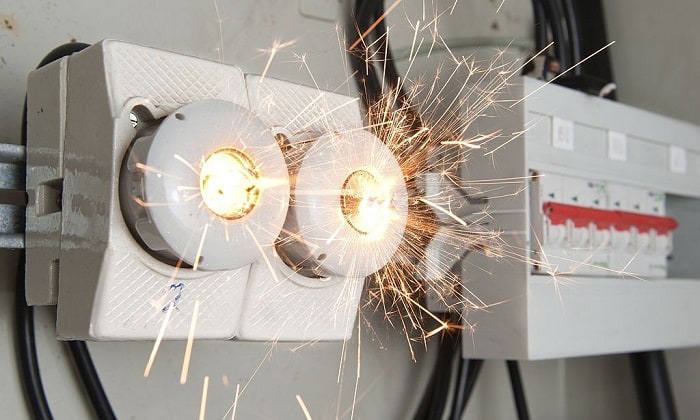 Do any of your circuit breakers trip, even after you reset it? Do you think that a short circuit occurs in your electrical system? Do you know how to fix short circuits?
If a circuit breaker trips continuously, there is likely a short circuit issue. Troubleshooting a short circuit can be a breeze if it's in an easy-to-access location and is a hard case if it's in a hidden place.
Read this entire article and learn how to proceed with a short circuit repair.
How to Fix a Short Circuit in Your Electrical System
Tools You Need for This Tutorial
Circuit tracer tools for finding the short – Using a circuit tracer will allow you to locate the short in your cable, even if you don't have much experience. You can also use it in lines that do not have power, as this tool has a battery supply.
Butt connectors for connecting wires – You can use any connector, but heat shrinks butt connectors are recommended because they provide a solid connection. Moreover, heat shrink connectors give you an excellent or professional look finish.
Heat shrink tubing for securing the repaired wire
Crimper or heat gun depending on the type of butt connector you're using
Wirecutter for cutting the shorted wire
Wire stripper for stripping off the insulation on your replacement cable
Screwdrivers for removing your outlet or light receptacle
Extra wire if the line needs replacement
Flexible wire is necessary to pull your replacement cable through the conduit
The first thing you need to do is identify the short circuit in your electrical system. If the circuit breaker trip occurs only when a specific appliance is plugged in, it might be the problem. For this issue, you have to call a professional technician to repair it.
But if the breaker trips even if no unit is currently plugged, the short is probably in your lines. Here is a step-by-step guide for fixing short circuit lines in the electrical system.
Step 1: Locate the Short in Your Line
To fix the short in your line, locate the exact position of the shorted wire first. Use your circuit tracer transmitter and receiver to find the short lines easily, even if they're behind a wall. You can watch this video by the Spark Channel, which demonstrates how to use a circuit tracer to know how to do it.
After finding the damage in your system, turn off the primary breaker in your breaker panel, and proceed with the repair process.
Step 2: Expose the Shorted Wire
To get to the shorted wire, you need to remove it from the breaker panel and pull it from the outlet. Attach a flexible wire to the breaker end so that you can quickly return it later by pulling the flexible wire.
Once you've completely pulled out the cable, check its damage. If the wire has burn marks on most of its length, it's better to replace it entirely with a new line. You should also consider replacing it with a higher-gauge wire, depending on your breaker's capacity.
If the damage is due to a rodent bite, that means you should replace the damaged section then enclose it with additional protection after you've fixed it.
Step 3: Repair the Shorted Line
Cut the damaged wire off using your wirecutter, then strip a section of both ends of the remaining wire with a size that perfectly fits your preferred butt connector. Then, cut a section of new wire that's about as long as the damaged wire you removed.
Connect the new wire to your existing cables using the butt connectors for strength. For additional protection to the repaired section, use heat shrink tubing.
Step 4: Return the Wire and Turn On the Breaker
After repairing the shorted wire, you can now return it to its original place. Pull the flexible wire you've previously attached at the breaker side until you get to the repaired cable. Connect it to the circuit breaker. Once you're sure that everything is done correctly and secured, turn on the primary circuit breaker.
Pro-tip: I highly suggest adding wire ducts or conduits for the security of the wire. It will cover up the wire and prevent any damage due to insect or animal bites. Furthermore, the best way of fixing a shorted circuit is to replace the wire. However, it may cost a lot more than repairing it, but it will give you more secure connections in your electrical system.
For those who need reliable tools like circuit tracer tools and butt connectors, you can check these best circuit tracer tools and best butt connectors articles. It contains a list of quality products I've used and am currently using with my professional projects.
Conclusion
The best way to fix a short circuit breaker is to replace it with a new one. However, this article helps you understand how to fix short circuits correctly.
Did you enjoy reading this article? Have you experienced repairing a short circuit in your electrical system? Share your experience in the comments below!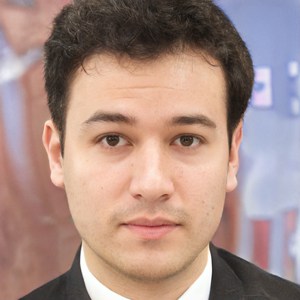 I am Edwin Jones, in charge of designing content for Galvinpower. I aspire to use my experiences in marketing to create reliable and necessary information to help our readers. It has been fun to work with Andrew and apply his incredible knowledge to our content.