Do you want to have an additional layer of protection for your home? Are you planning to install a shunt trip breaker in your home circuit? Are you looking for a how to wire a shunt trip breaker wiring diagram?
Yes, shunt trip breakers protect your home by cutting off power when activated manually or by your sensor. Although it's not required, it ensures that power is switched off when the sensor is triggered. These sensors could be smoke detectors, fire alarms, or even a manual emergency stop button.
If you intend to add a safety system, I highly recommend reading through the steps below to know what to expect when installing this accessory.
Tools You Need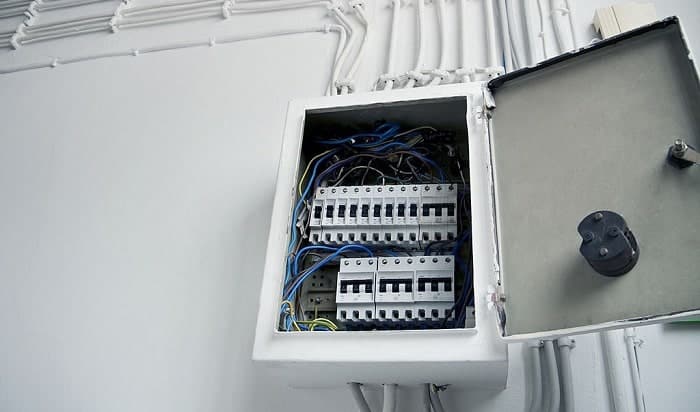 These are the tools and items you need to get started:
Shunt trip accessory designed for your existing circuit breaker model.
A circuit breaker is compatible with your shunt trip accessory if your current breaker isn't compatible with any shunt trip accessories.
An emergency stop switch if you want to install a kill-switch button.
Screwdrivers of various tips and sizes as required in your electrical system
A Shunt trip wiring diagram as your wiring guide
Insulating gloves and eye protection
Not all circuit breakers accept shunt trip accessories. In fact, different breakers may require specific shunt trip accessory models. Some breakers also have a built-in shunt trip accessory—all you need is to wire and connect to your circuit to activate it.
Furthermore, some circuit breakers are only intended to have shunt trip accessories installed from the factory. So, before purchasing a shunt trip accessory, it's highly recommended that you review what make and model of breaker you have. That way, you know what your options are before installation.
If you have a compatible system, you still need a shunt trip circuit breaker wiring diagram to ensure correct installation. However, do not just download any chart from the internet. For example, if you have a Square D branded circuit breaker, you need a Square D shunt trip breaker wiring diagram.
Before beginning installation, ensure that everything you need is within your reach. Also, always think of safety first!
Step-By-Step Guide to Wire a Shunt Trip Breaker Wiring Diagram
Step 1. Install Shunt Trip Accessory to the Circuit Breaker
First, install the shunt trip accessory to your breaker. This procedure is pretty straightforward. Open your circuit breaker using a small flathead screw. Insert the insulator into its right place, and feed the wires in the holes near the shunt trip. Secure the shunt trip to its location, and put the cover back to the circuit breaker. And you're done!
You can watch this video by Aaron CBIONE for a video guide on installing a shunt trip to the circuit breaker.
Note: Different makers have different installation processes. It's best to refer to the manual guide provided in your circuit breaker.
Step 2. Installing Shunt Trip Circuit Breaker to the Panel Board
Once the shunt trip accessory is connected to your circuit breaker, you need to connect it to your panel board as the main circuit breaker. Before installing this device, ensure that your system has no power.
If you're not sure, it's best to consult a professional electrician to avoid any accidents.
Once ready, open your panel board using your flathead screwdriver and plug in your shunt trip circuit breaker into the main power supply. Connect the mainline and the supply wire to the circuit breaker, then proceed to the next step.
Step 3. Understanding the Shunt Trip Breaker Wiring Diagram
Before wiring your shunt trip breaker to your safety control system or switch, you need first to understand its wiring diagram. This is a crucial part of the installation—that's why you can't skip it and need to be more careful with it.
Take a look at this recognizable wiring diagram made by Sikandar Haidar of Electriconline4u as a typical example.
Note: This sample diagram is simple and easy to follow. However, different systems may require other designs. Refer to the charts provided with the shunt trip, safety control system, or switch before starting. If you're unsure, it's best to consult a professional.
Step 4. Start Wiring the Shunt Trip Circuit Breaker to the Safety Control
Using the sample above, connect one wire of the shunt trip to the neutral connection, then attach the other wire to the kill switch. Place a wire on the other side of the terminal of the kill switch through the supply connection.
With this, you now have a kill switch you can use to trip your electrical system's main breaker quickly.
Pro Tip: Place the kill switch in an accessible area like near an emergency exit, so if a problem occurs, you can easily access it.
Step 5. Checking or Testing the Installed Unit
After installation, turn on or reconnect the power source to your main breaker panel. Flip the shunt trip circuit breaker on to begin testing your work.
To test your installation, press the kill switch. The shunt trip circuit breaker should immediately trip after pressing the kill switch. If it is not tripped, then there is something wrong with your installation.
Conclusion
Although not a requirement, having a shunt trip breaker in your residence provides an additional layer of safety. This is an excellent option if you have sensors in your building, like smoke detectors or fire alarms.
In case of emergencies, like flooding or sprinkler activation, you can also cut the power source by hitting the kill switch. This can prevent any shorts or accidental electrocutions because no power is supplied to your outlets.
So, what do you think of the installation process? Is it easy enough to DIY? Would you do this on your own? Remember to follow how to wire a shunt trip breaker wiring diagram. If you have any questions, feel free to reach out in the comments below.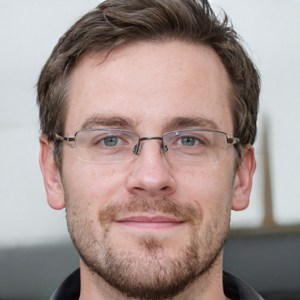 I am Andrew Wright. I established this blog after eight years of experience designing, installing, and maintaining electrical power systems. I love my job, and I have always wanted to offer others the necessary help so they can take care of their houses.