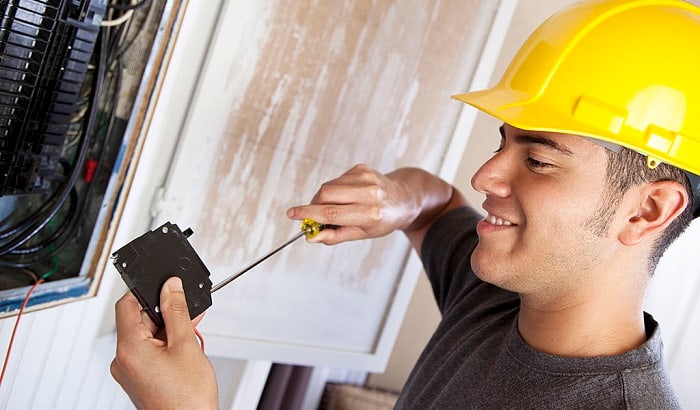 Did you blow another circuit breaker from your old Challenger electrical panel? At this point, it is not uncommon for a veteran load center to lose its breakers one by one. Since they stopped manufacturing Challenger panels in 1994, a breaker replacement from the original company is hard to come by.
Now, you're maybe one of the rarities who fell in love with the service this panelboard gives, so you're in the hunt for what breakers are compatible with Challenger. While Cutler-Hammer is a good candidate for CB replacement, learn the exact specifications before purchasing one.
The Circuit Breaker Interchangeable With Challenger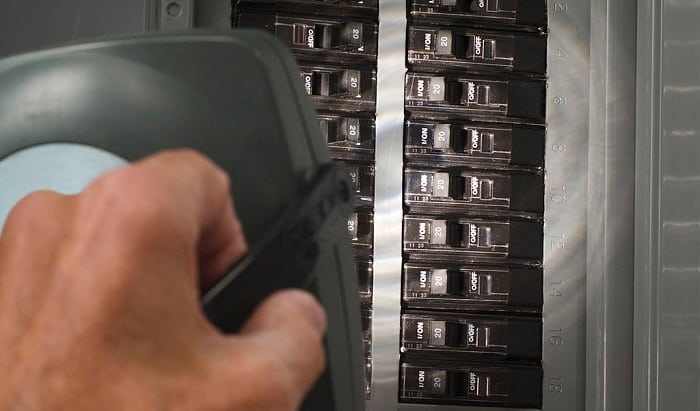 As we all know, old circuit breaker companies like Federal Pacific, Wadsworth, Pushmatic, Zinsco/Sylvania, and Challenger went out of phase and were replaced by new and improved panelboards. Their issue: defective circuit breakers.
Even though the original circuit breakers for Challenger have records of failure, its bus bars are suitable for the long term, making it a good electrical panel. With that fact, this manufacturer still managed to make this load center work for those who purchased it.
Now, in terms of Challenger breaker compatibility, there are multiple suggestions scattered around the internet from your fellow homeowners who experienced circuit breaker brands that worked for them.
This includes Square D Homeline, GE, or Murray breakers.
However, there's only one brand you can legally use, which is the Cutler-Hammer Breaker.
From the time when Challenger went out of business in the 90s, they were bought by different companies until Eaton/Cutler-Hammer finally got a hold of them.
Since Challenger was designed with a bus bar perfect for backward compatibility, Bryant (a former Eaton/CH company) created interchangeable circuit breakers, fixing the danger-breaker issues by Challenger.
So now, instead of Challenger Type C breakers, you can use Cutler-Hammer Type BR/C as a legal alternative. Or, you can get Connecticut Electric breakers that will fit with UBITBC and UBITBA types of Challenger panels.
On the other hand, if you have a different set of Challenger breakers, you can refer to this official cross-list by Eaton.
Please take note that UL-listed and UL-classified circuit breakers are the only ones allowed for your challenger panel. You can't just buy a random breaker thinking it's the same as your old ones just because they're the same size.
Like any other panelboards out there, it is not advisable to use alien breakers dissimilar to the brand manufacturer of the electrical panel. So, only get a Challenger breaker replacement legally allowed for your load center.
Related: What Breakers Are Compatible With:
What Breaker Can Replace a Challenger Type A
A qualified replacement for Challenger Type A circuit breakers is hard to find. This is because it is almost non-interchangeable, or only a few breaker manufacturers are UL-listed or UL-classified for use. Fortunately, few named brands will fit well and work well for this panel's model.
Connecticut Electric, for example. CE exclusively manufactures Challenger Type A series and is ETL-listed for the UL standard. Meaning there's a legal qualification for this brand to fit in with Challenger Type A load centers.
They're available for single-pole (120V) and double-pole (240V) breakers, compatible with the bus bars of a Challenger. However, if Connecticut Electric is not available in your area, other challenger compatible breakers won't disappoint you.
Again, the Eaton/Cutler-Hammer series is one of the viable choices.
Same as other Eaton/CH breaker replacements for Challenger, this company provides products approved by Underwriters Laboratories Incorporated. It is UL-classified, meaning users can be assured that it passed the fail-safe tests needed and is safe for service.
Meanwhile, CB manufacturers like General Electric, Westinghouse Type BR, Murray, Sears, Crouse-Hinds, and American Switch have their breakers interchangeable with Challenger Type-A. However, they're not the same as the two brands I mentioned previously.
These circuit breaker companies have suitable alternatives, but you'll need a referral from your retailer to ensure its suitability for your panel instead of buying them randomly. Only get these breaker brands if you're left with no choice, but go for Eaton/CH or Connecticut Electric if they are present.
The Consequence of Using a Mismatched Breaker
Just because you're allowed to use a breaker dissimilar to its panel brand doesn't mean everything's supposed to go that way. Circuit breakers are different from each other, even if it's from the same company. That's why it is highly discouraged by many, including professionals.
Doing this practice will void the warranty of your electrical system, the UL-listing, or worse, melt your house down. There are different variations of mounting methods that you won't notice immediately, like individual breakers incorrectly seated on the bus bar causing it to build up heat.
Other than damage and physical consequences, it is painful, penny-wise, to purchase a breaker dissimilar to its panel.
Without proper research or guidance from a professional, you might end up wasting $10-$20, and you won't even have the chance to insert it due to their indifference in contact tension.
Although, of course, there are exceptions for "classified" breakers listed in the UL. Third-party breakers approved as alternatives won't be a warranty issue. That's why, in this case, where you are finding a breaker for discontinued Challenger panels, breakers that belong in the classified list are the best option.
Do I Need to Change My Original Circuit Breakers
Because we are talking about an outlawed load center, changing its original circuit breakers or the whole panel itself is a must.
Nevertheless, if you're only aiming to change one or two breakers, you might as well inspect other originals left for signs of burning or wear-and-tear.
Homes built in the 80s or 90s have this as their service panel, and previous contractors can stick some alien breakers, thinking it's okay. So, if you notice some breakers with different names, it's just a matter of time to burn your bus bars.
Neglecting these breakers will turn into a disaster. Challenger panel issues with old and alien breakers won't let you know it's overloading until the stabs are fried. If only a space or two is affected, you are lucky, but prepare to give up on your home insurance when your whole service panel is burnt to crisp.
If you still have those pre-maintenance "alien breakers" and original old ones, strip everything and replace them with UL-listed/classified breakers compatible with Challenger. This is a necessary step if you want that panelboard to last longer than it's supposed to be.
Conclusion
Cutler-Hammer Type BR/C and Connecticut Electric are your trustworthy substitute breakers for Challenger panels. If you are planning to install other trusted brands out there, make sure that your local electrical code approves it. Otherwise, expect overloading and fire hazards along the bus bars.
Knowing what breakers are compatible with Challenger is your responsibility as a homeowner, especially with a delicate electrical model. To preserve its good state, you need to avoid brand X circuit breakers, get rid of the vintage ones, and replace them overall.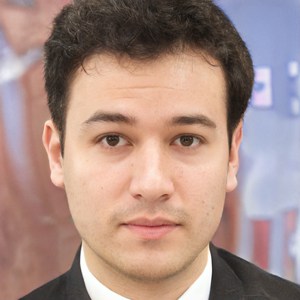 I am Edwin Jones, in charge of designing content for Galvinpower. I aspire to use my experiences in marketing to create reliable and necessary information to help our readers. It has been fun to work with Andrew and apply his incredible knowledge to our content.