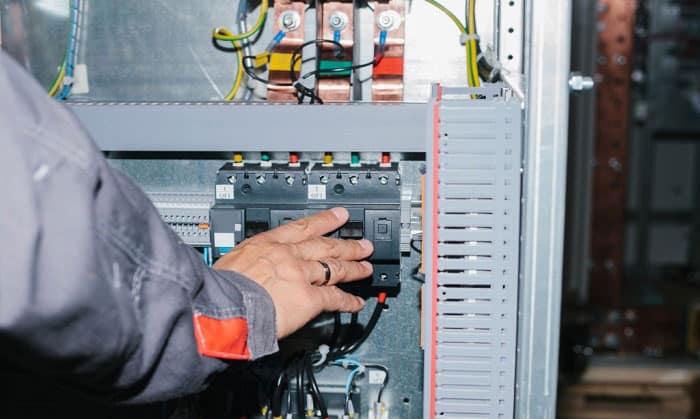 Do you currently have a Westinghouse circuit breaker installed in your house? Do you need to replace one or more breakers in your panel? Do you want to know what breakers are compatible with Westinghouse?
Many older houses have breakers manufactured by Westinghouse. That's why the first thing to consider when finding a Westinghouse circuit breaker replacement is its brand. However, despite its manufacturer's name, we find Westinghouse breakers compatible with Square D, Eaton, and Cutler-Hammer.
Learn more about breaker compatibility, including Westinghouse, by reading this entire article.
What Are the Compatible Breakers for a Westinghouse Breaker Replacement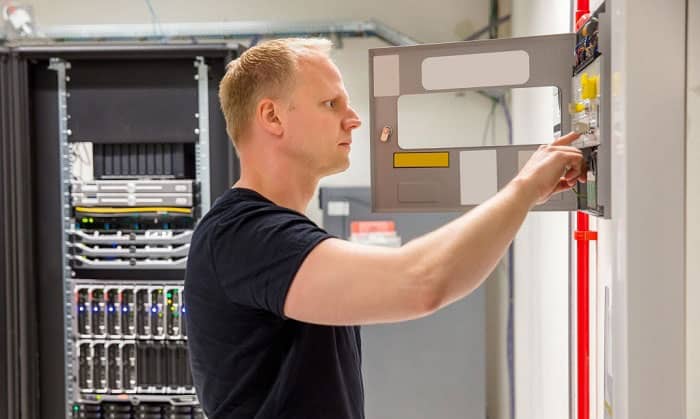 Most of the time, a circuit breaker is compatible only with the same brand as your load center. Furthermore, looking in the Westinghouse breaker compatibility chart will also give you a much faster way to find a compatible breaker. The Westinghouse circuit breakers cross reference is a list of exact models of your breaker brand.
If you are having a hard time finding your exact breaker model in the market, you can find another brand. As said earlier, Westinghouse circuit breakers are compatible with Square D, Eaton, and Cutler-Hammer because they have the same ownership. Meaning, you have many choices when you need to replace your Westinghouse breaker.
Westinghouse circuit breakers compatibility isn't the primary issue here. That's because although different circuit breakers require the same brand and model for replacement, some of these models are no longer in production. For this reason, you have to find a breaker that has the same features and value as the one you need.
You can find the exact features for your replacement breaker in other brands, but sometimes, these do not fit in your load center. That's why you have to be careful when finding a replacement for your old one.
Here are some things you need to consider when finding a suitable breaker replacement.
1. Construction or Design of a Circuit Breaker
The construction of circuit breaker means its design or mounting style. It also refers to the load center that is installed in your house.
Most manufacturers upgrade their circuit breaker and load center design to be more efficient and accessible to use, thus changing the current circuit breaker styles. If that is the case, even if you find a circuit breaker with the same specifications as your current breaker, the new one might not fit your load center.
For this reason, it's better if you bring a sample of your current breaker or that you know the exact model number of your load center, so you can ask your supplier to find one that's precisely compatible with the one installed in your house.
2. Purpose of the Breaker
This refers to circuit breaker types, including the GFCI and the AFCI circuit breakers. For example, you cannot use a regular circuit breaker for circuits near water or wet locations, even if it has the same rating and comes from the same brand. You have to have a GFCI breaker to prevent electrocution and accidents with this particular circuit.
Additionally, it also refers to the current voltage of a circuit. This matters if the circuit breaker is a single-pole, double-pole, or twin circuit breaker. This specific voltage of a circuit refers to the output voltage of your particular circuit for your appliances and devices.
3. Function of the Breaker
Breaker function refers to where you need to install your circuit breaker. For example, the breaker required for a large establishment or commercial building is not applicable for a home electrical circuit. Meaning, a circuit breaker has a rating that can be used for each type of application.
All these features and values of a circuit breaker must also base and depend on the standard electrical codes of your area. You can also watch this video by Circuit Breaker Wholesale, and they provide some examples of why circuit breakers are not primarily interchangeable.
Conclusion
Knowing that the same company owns Square D, Eaton, and Cutler-Hammer will help you answer your question of what breakers are compatible with Westinghouse? Furthermore, it is also good to know what features you require and the circuit's application when looking for a suitable breaker replacement.
Now that you know what to consider when finding a circuit breaker, do you think you can easily find a suitable circuit breaker replacement for your unit? Leave your comments below, and let's discuss.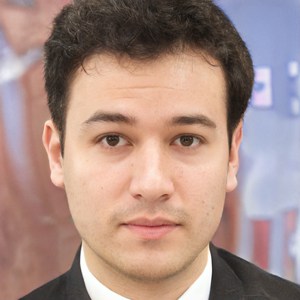 I am Edwin Jones, in charge of designing content for Galvinpower. I aspire to use my experiences in marketing to create reliable and necessary information to help our readers. It has been fun to work with Andrew and apply his incredible knowledge to our content.