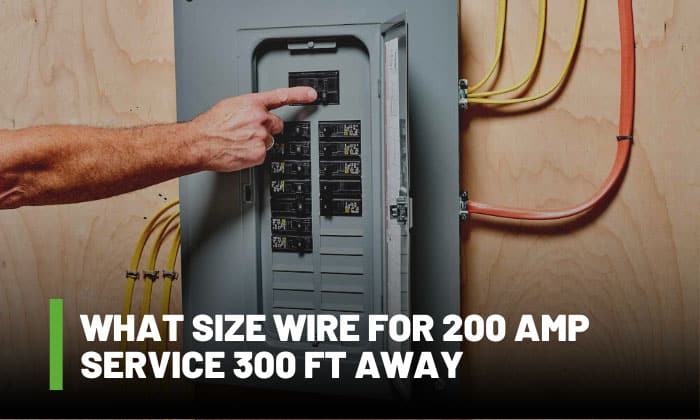 When installing a service panel, it is essential to use the recommended wire size for safety. Moreover, it is also good to understand that the longer the wire, the thicker it should be.
Suppose you want to know what size wire for 200 amp service 300 ft away. You can't just use 2/0 gauge due to its high potential voltage drop. Instead, use a 300 kcmil copper wire to reduce the voltage drop to 3%. For further explanation, read this article all the way through.
What is the Recommended Size Wire for a 200 Amp Service Panel at 300 Ft. Distance?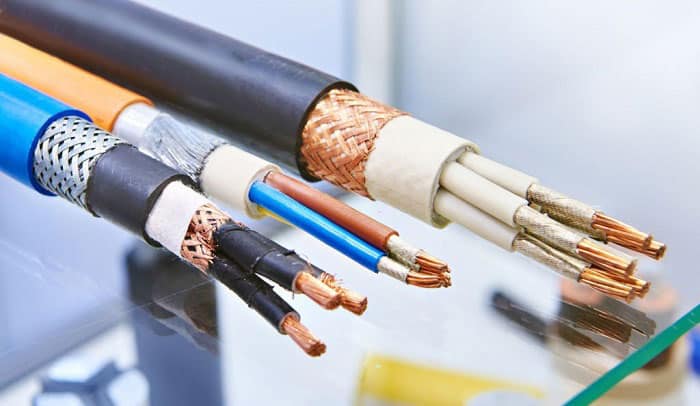 Aside from the branch circuit wiring, another important thing to consider when installing a service panel is the wire used for the service entrance. It should support the current load of the panel, which may vary depending on the application length due to voltage drops.
For example, we usually pick a 2/0 gauge copper cable for 200 amp service. However, this size is only appropriate for applications at less than 100 feet. Utilizing it for a longer distance might cause a higher percentage of voltage drop, which can also lead to potential hazards in an electrical system.
When looking for a 200 amp service entrance wire size, you should consider the 3% allowable voltage drop by NEC standards. As a result, you need to use a much bigger wire size than the one for short-distance setups.
In this case, instead of using a 2/0 copper wire, you should use 300 kcmil copper with only a 2.78% voltage drop. This suggested size wire for a 200 amp panel will work for both single-phase and three-phase installations.
On the other hand, if you are tight on budget, you can use 500 kcmil aluminum. This is ideal, since the 200 amp service cable price per foot for aluminum is 20 to 50% less expensive than copper.
If you were looking for the recommended wire size for other service panel ratings, the wire size chart below might be useful.
However, you should note that the list is only applicable to less than 100 ft. Anything more than this length, such as panels 200 ft away or wiring that runs 500 ft, is subject to a higher voltage loss and needs much larger wires.
Recommended Wire Sizes for Different Service Panels
| | | | |
| --- | --- | --- | --- |
| Service Panel Rating (Amps) | Copper (AWG or kcmil) | Aluminum (AWG or kcmil) | Conduit (inch) |
| 100 | 4 | 2 | 1.25 |
| 125 | 2 | 1/0 | 1.25 |
| 150 | 1 | 2/0 | 1.25 |
| 175 | 1/0 | 3/0 | 1.5 |
| 200 | 2/0 | 4/0 | 1.5 |
| 225 | 3/0 | 250 kcmil | 1.5 |
| 250 | 4/0 | 300 kcmil | 2.0 |
| 300 | 250 kcmil | 350 kcmil | 2.5 |
| 350 | 350 kcmil | 500 kcmil | 3 |
| 400 | 400 kcmil | 600 kcmil | 3 |
Pros and Cons of Copper Wire and Aluminium Wire
Copper
Pros
Copper is a more effective conductor of electricity. That's why the chart above shows that the equivalent of 2/0 copper is a 4/0 aluminum wire.
Offers more flexibility, which is helpful for easily bending the wire around corners
Durable material that is corrosion and heat-resistant, lasting up to 100 years
Cons
Quiet expensive compared to aluminum wires
Its substantial weight makes it difficult to install in big applications, especially wires with large diameters.
Aluminum
Pros
Less expensive to install in extensive applications, such as those that reach up to 400 ft or more.
Made from the lightweight material, making it easy to install even using a larger wire.
Cons
Each application necessitates the use of aluminum support materials such as connectors and screws.
Durable, but doesn't last as long as copper, around 80 years
Frequently Asked Questions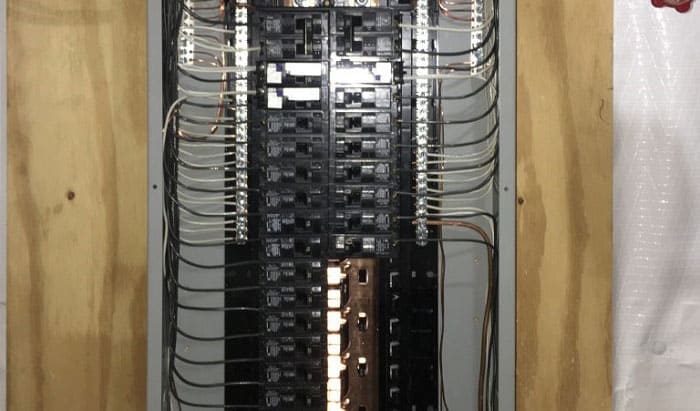 How Many Amps will a 200 Amp Service Handle?
A 200 amp panel can typically accommodate 200 amps of current. However, due to safety reasons, using the maximum capacity of an electrical system is not allowed. As a result, the 80% rule that is required by the NEC standard should be considered.
As a result, rather than using the maximum 200 amps, you are only able to use 160 amps.
How Far Can I Run 4/0 Aluminum Wire for 200 Amp Service?
A 4/0 gauge size aluminum wire can typically run 50 feet in a 200 amp service panel. This configuration has a 3% voltage drop, which is allowed under NEC regulations. However, if you use 4/0 gauge copper wire size, you may run it up to 150 feet with the same percentage of voltage drop.
Related:
What Wire Size is Needed for a 200 Amp Service Underground?
Generally, the minimum 200 amp wire size for this setup is 2/0 gauge copper or 4/0 gauge aluminum. However, aside from the wire size, it is also good to consider using a direct burial cable for any underground electrical projects.
What Size Wire can be Used For 200 Amp 350 Feet Service?
A minimum of 350 kcmil copper is suggested for a single-phase electrical service rated at 200 amps at 350 ft. A 750 kcmil 200 amp aluminum wire size, on the other hand, is the ideal solution for saving a little money on the application.
Conclusion
Knowing what size wire for 200 amp service 300 ft away is critical for an electrical system's safety. Appropriate sizing allows electricity to flow smoothly, lowering the risk of hazards like overloads.
Furthermore, it is important to understand that a service entry utility installation is not a simple task. Depending on where you live, different permits may be required. As a result, only a certified electrician or a qualified contractor is permitted to work on the project.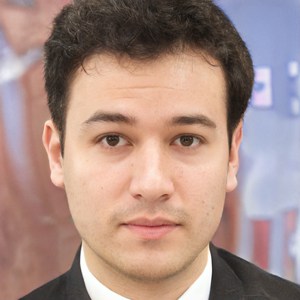 I am Edwin Jones, in charge of designing content for Galvinpower. I aspire to use my experiences in marketing to create reliable and necessary information to help our readers. It has been fun to work with Andrew and apply his incredible knowledge to our content.