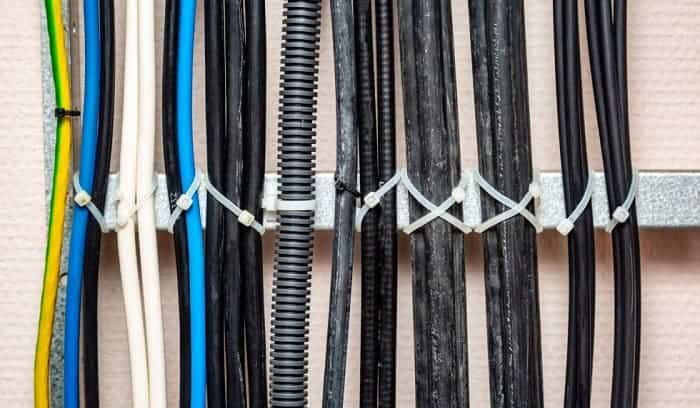 Cable management ties are quick and efficient tools to organize your cords, wires, and other things. They are essential for keeping your space clean and tidy, as well as avoiding accidents due to tangled cables. You can prevent accidents and incidents by ensuring a neat setup of your electrical and data wires.
As a professional electrician, I am always in need of quality cable ties to organize my clients' power lines, wires, and cables. I've worked with various brands, and in my experience, these are the 13 best cable ties that I've ever used.
There are indeed too many cable tie options in the market. However, I've finally found high quality zip ties that I can use for both my home and projects. As such, I am more than happy to share with you the best zip ties to meet your needs.
Best Cable Tie Reviews
1. Velcro One-Wrap Thin Ties
This cable tie is the one I use most often and most recommend to my clients. I find it especially useful when setting up computers. Its pre-cut Velcro-type closure makes it easy to use, especially when wiring under desks and in tight spaces.
The material is made from fabric, so you can be sure that your wire won't get damaged from the tie. These computer cable ties are also great for organizing your drawers and other supplies. The Velcro-type mechanism allows you to use it with items you frequently pack and unpack, like phone chargers and wired earphones.
What I like best about these pc cable ties is their ability to double their length. You can combine two or more items to fit your desired size. You can use this double-length to bundle more cables without worrying it may rip when tightened. This is due to its shearing resistance of up to 20 psi.
Although I appreciate its nylon material which makes it durable and ready to use anywhere, I cannot recommend it in dusty conditions. This is because the nylon and fabric material easily attract dirt, which may cause the ties to loosen eventually.
Pros
Easy to use with pre-cut Velcro closure
Fabric strap ensures your cables are free from damage
Ability to double the length for bundling more cables
Shear resistance of up to 20 psi allows it to hold heavy wires without failing
Nylon material for indoor and outdoor use
Cons
Fabric and nylon material can attract dust and dirt, which can make the grip weaker
It may not be the best outdoor cable due to its dust-prone material, but I can say this cable tie is an excellent choice for durability.
2. Pasow Reusable Cable Ties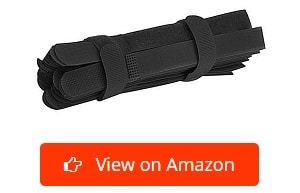 I was amazed when I first saw this cable tie because of its color variety. This allows you to choose the colors you want or need. They are great if you're going to label your wires, making you more organized.
Another reason I like these reusable cable ties is because of their ¾-inch wider size. This makes it more durable than other similar items. Despite that, they remain lightweight, making them convenient to install. These features are a big help, especially if you need to work in a tight space.
This can be used multiple times because of its detachable hoop and loop design. Its firm grip can tie any type of cable even if it is heavy, like appliance power lines. These characteristics are perfect, especially if you plan to upgrade your equipment to heavy-duty machines in the future.
However, I also noticed that the fastener is only heat-sealed. I don't recommend exposing it to extreme temperatures, which might cause the sealing to fail. It's better if you keep it indoors or near ventilated spaces. Nevertheless, this is a good option for bundling thick cables.
Pros
Multiple color selections make it a suitable choice for labeling cables
¾-inch wider size makes it more durable over similar ties
Lightweight cable straps make them convenient to install in tight spaces
Detachable hoop and loop design for multiple uses
Firm grip allows it to hold even heavy appliance power lines
Cons
Fasteners are heat-sealed only; they may fail if exposed to extreme heat
If you want to organize your cables with a matching color label, I highly recommend this item. The Pasow Reusable Cable Tie is an excellent choice, especially if you're working with heavy appliances.
3. Avantree Multicolored Cable Ties
As a professional, I always need different-sized cable ties to ensure a perfect fit in every installation. The good thing is there's a product like this: multicolored cable ties in different sizes, all in one pack. This is great because I don't need to purchase additional sets to manage various cable bundles.
It is made of fiber cloth material, which makes it durable and highly reusable. Its sticky Velcro-type fastener is specially designed for quick and easy use. These characteristics mean that you won't need any other cable tie to use in the future.
Avantree is standing behind their products as they are giving a 24-month quality guarantee. You can use this warranty to return or replace the cable tie if you have a problem with them. In addition to this, they also have fantastic customer service that will answer your queries about their product.
My only concern about this package is the limited number of large sizes. It has only three large sizes per pack. Thus, you need to buy more bags if you need more than three of these huge ties. Despite that, if you're not bundling a lot of wires, this is the perfect cable tie for you.
Pros
Comes with different size and colors for various needs
Large-sized ties included; no need to combine two cables ties for longer sizes
Fiber cloth material makes it durable and reusable
24 months quality guarantee for any problem
Superb customer service and easy product return or replacement
Cons
Large-sized cable ties only come in threes
When you need multiple-sized cable ties, I recommend this product. The package includes three large, seven medium, and ten small sizes to fit all of your needs.
4. NewMainone Cable Zip Ties
Almost all the electricians I know commonly use these zip ties when installing a power line. This heavy-duty zip tie is not just for line power wires, though. It can also be used for organizing computer cables and other small items in your house.
It is made from heat-resistant material, making it tough enough to be installed outside, under direct sunlight, or exposed to the elements. This zip tie is also simple to use with its self-locking features. This assures that it locks every time you tighten it.
The multipack of 500 premium zip ties includes five sizes – 4, 8, 10, and 12 inches. Each size comes in 100 pieces, so you don't have to worry that you would lack a size. The company also offers a six-month product warranty and a 60-day money-back guarantee for every pack.
The only bad thing about zip ties is they can only be used once. This makes them disposable, unlike Velcro-type ties, which are highly reusable. That's why I suggest you plan your cable management well before securing your cables. Otherwise, you might end up wasting a lot of zip ties.
Pros
Heavy-duty cable ties can be used for organizing cables and securing small items
Easy to use with self-locking features
Sturdy and heat-resistant; can be used outdoors, even if exposed to the elements
500 pieces of premium cables ties – five sizes; 100 units each size
Comes with six months warranty and a 60-day money-back guarantee
Cons
It can be used only once, unlike velcro-type ties
This zip tie is highly recommended for power lines and other permanent installations. Its heat resistance and sturdy build mean that you can use them anywhere – even in spaces exposed to the elements.
5. SMART & COOL Magnetic Silicone Ties
This silicone tie is effortless to use, with its magnetic lock for quickly tying and untying your cables. It has a unique design that brings an exciting innovation to your wires and other things. Its aesthetics can be used for home decoration – like a curtain splitter, a letter holder, tie bags, and more.
Besides its different material, I also love that this product doesn't create a scratchy sound when used, unlike Velcro strap ties. And since it is made of stretchy silicone, you are sure that your cords and cable won't be damaged, even if you wrap them tightly.
This tie indeed adds attraction to your home. Its eye-catching design and colors will catch anyone's attention. This item lets you have an organized cable system while keeping it beautiful and interesting to look at.
However, because of its unique design and magnetic lock, it is more expensive compared to other ties. If money is not an issue, this is an excellent option for arranging your wires. You can also use this as decorative pieces or even as a keychain.
Pros
Highly reusable and easy to use with its magnetic lock
Unique design that brings a nice look to your computer cable and other things
Can be used in home decors such as letter holders, tie bags, curtain splitters, etc.
Doesn't make a scratchy sound when used
Durable silicon ties won't damage your cables, even if tightly wrapped
Cons
More expensive than other designs
If you want this unique design in your house and the price is not an issue, this product is a good fit. It brings a unique flavor to your cable management and even adds to your desk's look.
6. Attmu Reusable Fastening Cable Ties
The Attmu Reusable Fastening Cable Ties is a multipurpose tool for securing appliance cables, computer cords, and any other small objects which need to be bundled together. These cable ties for PCs are flexible options if you want to keep your workstation neat and tidy.
Furthermore, if you want to use colors to categorize your cords, this cable tie is another good option. It's available in either single-color or multi-color packs, so you can choose what you need. It is also simple to use, with its easy remove and connect feature. This allows you to install and pull out cords quickly.
The hole in its tip can also be used to combine two ties perfectly or for hanging your bundled cables from a hook. This allows you to organize your cables practically anywhere. They also have a limited lifetime warranty, allowing you to replace any item with a factory defect free of charge.
One thing I noticed is that its Velcro strap is quite floppy. This causes the fastener to weaken eventually and lose its grip. I feel that this product is only suitable for three uses. Nevertheless, if you plan to use it in a permanent installation, then it's a good choice as well.
Pros
Can be used for appliance cables, computer cords, and any other small items
Available in different colors for categorization
Simple to use with its easy remove and connect feature
Hole on the tip can be used for combining cables ties or hanging from a hook
Limited lifetime warranty for any issue
Cons
Multiple uses can cause the fastener to weaken
Despite its floppy strap, I will recommend this cable tie due to its risk-free lifetime limited warranty. It is also recommended to categorize your cable wires with colored labels and for a permanent installation.
7. Amazon Basics Reusable Cable Zip Ties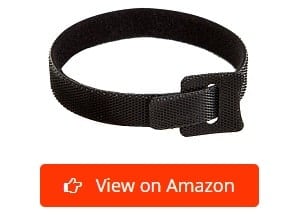 A cable tie is the most recommended tool for organizing your computer cables and appliance cords. One of them is this AmazonBasics Cable Tie, with its low price and great features. It also comes in a pack of 50, making it more than enough for most cable management applications.
Its 8-inch length is more than enough to hold the average cable bundle. That means, if you have a long wire, such as an extension cord or a LAN cable, you can use this to secure it. You can easily combine two or more ties with its flexible slotted head if one tie is not enough. Furthermore, it's also solid and will withstand hanging from a hook.
This product is quick and straightforward to use, with Velcro on both sides. It's also well built, so you can use it multiple times to organize daily-used items, such as USB cables, chargers, ball pens, and many more.
The only bad thing about this product is it's only available in 8 inches. It may be a hassle because you will need to cut it to size if you're using it for smaller items like earphones and charging cables. Nevertheless, its length is more than enough to fit most of your cable management needs.
Pros
One of the most affordable cable ties on the market
8-inch length is more than enough to hold the average cable bundle
Flexible slotted head for multiple usages
Can be used repeatedly with its velcro type closure
Easy to use with Velcro on both sides
Cons
Available only in one size, cut to length required if used on shorter or thinner cables
This cable tie is highly recommended to those who want to organize their cables. Despite its low price, it comes with great features, making it one of the best value-for-money items you can buy.
8. Oupeng Multipurpose Cable Ties
I trust this tie because of its 18-lb tensile strength, which is excellent for lightweight bundling. It also has a self-locking and ratcheting mechanism, so I'm sure that this tie will lock securely and precisely at my desired length.
What makes this product great is its chemical and acid-resistant nylon materials. This characteristic makes these zip ties perfect for outdoor use. And since it passed industrial standards, I'm sure it won't fail in the future. Its smooth bent tip is also advantageous for fast and smooth installation due to the easy insertion of its head.
Because of its durability, I can use it for both indoor and outdoor applications. It is not just for managing wires; I can also use it to tie flowers, bind rope together, or even lock my storage shed. Its extreme performance makes it perfect, not just for home use but also for construction and professional applications.
However, because it's a zip tie, I cannot reuse it. It's only suitable for single use – if I want to untie the cable, I would have to cut this tie and use a new one. Nevertheless, if my installation is permanent, then this is the best cable tie option.
Pros
18lbs tensile strength, which is suitable for lightweight bundling
Self-locking teeth and ratcheting mechanism for locking the tie at the desired length
Chemical resistant material ensures it won't fail in the future
Smooth bent tip ensures easy head insertion
Multipurpose cable ties are ready for both inside and outside use
Cons
For permanent installation only, not suitable for reuse
This is a highly recommended permanent solution for cable management. If you want a professional-quality cable tie, then this is the option you should go for.
9. OneLeaf Reusable Fastening Cable Ties
Compared to other Velcro-type fabric cable ties, this fastening item is different because of its high-quality fabric material. According to the maker, they have run multiple durability tests to ensure that it would last as long as needed.
I am happy that they included different sizes and colors in one pack, allowing me to organize my cable and other things. Furthermore, I can combine two cable ties to secure thicker bundles like my workshop equipment and other large machines. This allows me to organize my cables with a color label.
This tie's self-attaching hook and loop features are also great, allowing you to reverse it. This gives me the option to add cables and use them as I see fit. Finally, they offer a 30-day money-back guarantee which provides me with confidence that this cable won't break under everyday use.
Overall, this is an excellent fastening cable tie, but I cannot advise using it outside. This is because the material can be easily damaged when exposed to the elements, so it may not last long if it gets wet or exposed to UV light.
Pros
Durable, high-quality fabric material for long-lasting quality
Multiple sizes and colors perfect for organizing and labeling your cables
Ability to combine two or more ties to meet your desired length
Self-attaching hook and loop design that allows you to use it reversibly
30-day money-back guarantee assures product quality
Cons
Fastener gets weaker when exposed to the elements
This fastening cable tie by Onleaf is an excellent choice. It's practical, especially if you have to organize many cables in your house. Just be sure to keep it away from water or sunlight to extend its life.
10. Indoor Tactics Multipurpose Cable Ties
If you are looking for a solid and trustworthy cable tie, this is the one you need. It has an industrial level strength that can hold up to 50lbs and a heavy-duty ratchet lock head to ensure it will not loosen. This allows you to freely place your cables at any desired position.
It is made of a fire-resistant material allowing you to use this cable tie anywhere in both your house and your car. More than that, the cable ties are at least 12 inches in length, allowing you to bundle cables up to a maximum diameter of 3.2 inches. It can also last in extreme heat and cold, ranging from -32 to +185 degrees F.
What I like best with this cable tie is its thickness. Compared to other brands, it has substantially more girth. You can pull it hard without worrying that it may break, and it can be used as a holder for all of your handyman tools like spray bottles, power tools, hammers, and more.
Because of its excellent quality, this tie is more expensive compared to other brands. However, despite the higher price, it is worth it because of the superb quality, which assures its longevity.
Pros
Industrial strength nylon can hold up to 50lbs
A heavy-duty ratchet lock head ensures it will not loosen
12-inch cable tie can hold up to 3.2-inch maximum diameter of cable bundles
Temperature resistance can withstand from -31 to +185 degrees F
Thicker and stronger material allows it to last longer than others
Cons
More expensive compared to other zip ties
This cable tie is highly advisable to be used if you have a contractor company. It is a bit more expensive than other items, but this product will also last longer than them.
11. BALABALA Reusable Fastening Cable Ties
This item is one of the more affordable Velcro-type cable ties in the market. This allows you to purchase more cable ties to organize your things. Nevertheless, it's still a quality product, even if it doesn't support the features of its more expensive brethren.
The package itself includes 100 pieces of 6-inch reusable ties, more than enough to organize your average household cables and other things. It also comes in five different colors, allowing you to separate your wires by color. This will enable you to determine which wire you're looking at with just a glance.
It is made of environmentally-friendly microfiber cloth allowing it to be thinner while retaining its strength. Beyond that, Balabala is providing a limited lifetime warranty included in the package. If you buy their product and experience a problem with it, they will issue a full refund upon request.
My only concern about this tie is that the Velcro tends to get loose with age. After tightening the straps a couple of times, I found that they cannot hold as tight as before. However, if you plan to permanently use it without multiple opening and closing of the Velcro grips, this is a good option.
Pros
One of the more affordable Velcro-type cable tie products
Comes with 100 pieces of 6-inch reusable ties
Different colors included in the pack for more labeling options
Made from environmentally-friendly microfiber cloth
Full refund guarantee if you experience a problem with the item
Cons
Velcro grips get weaker after multiple uses
If you need a lot of cable ties to organize your cords and other personal things, this fastening cable tie is the best option for you. Just one pack of 100 cable ties should suffice for the next few years.
12. CableCreation tie straps
I bought these cable creation tie straps after seeing them at my friend's house. As my friend said, "It is easy to use with its magic tape." So aside from organizing cords, this multipurpose strap can also be used for bundling items, tying up curtains, or even labeling equipment.
This tie strap is durable as it is made from nylon material. That makes it sturdy and reusable. It has a unique eye hole design, perfect for combining two or more ties. You can also use this feature to hang your cables on a hook. This makes the cable ties a truly versatile tool.
This item also comes with a two-year warranty, so I'm sure that I won't waste my money buying sub-par quality items. Furthermore, if you have questions about the item, you can ask them directly. They have friendly customer service associates ready to serve you anytime.
However, what I don't like about this product is the strap is a bit thin. I don't think it can hold a heavy bundle of cables if you need to hang it. I would recommend using multiple straps if you're planning to keep your cords suspended.
Pros
Easy to use by its hook-and-loop with magic tape design
Multipurpose use thanks to the eye hold design; doubles as curtain holder
The durable nylon material makes the tie sturdy and reusable
Unique eye hole design for combining two or more ties
A two-year warranty and lifetime friendly customer service
Cons
The strap is a bit thin; you might need more than one tie to hold heavy bundles
This tie strap is an excellent option if you want to organize your cables. It's also applicable for managing and holding other things together.
13. TR Industrial Ultra Heavy-Duty Cable Ties
The TR industrial cable tie is an excellent choice if you are working on a big project. It is made with industrial-strength 6/6 UV-resistant nylon material, which will last outdoors. It can also withstand extreme temperatures between -40 to 85 degrees Celsius or – 40 to 185 degrees Fahrenheit.
Its UL and VDE certifications mean that these cable ties are made to standards. That means its 250-lbs tensile strength capacity is guaranteed. This item allows you to have better stability to be perfect at any kind of application.
This product is available in multiple lengths such as 8.9-inch, 11.8-inch, 13.8-inch, 22.8-inch, 25.6inch, and 35-inch with 49-inch width and 067-inch thickness. These size options allow you to have options for installation while having the same quality.
The only downside to it is that it only comes in black. Although it's not an issue per se, having color options will allow me to organize my cables better. However, if I look at the overall quality of the item, I cannot complain. If I really need its strength, I can use paper tape labels instead to mark my wires.
Pros
Made with industrial-strength 6/6 UV resistant nylon material for outdoor use
Tough design can withstand -40 – 85 degrees C or -40 – 185 degrees F
Ultra-heavy duty cable tie with 250 lbs tensile strength for heavy use
UL and VDE tested and certified for quality and safety
Multiple lengths let you choose the size you need
Cons
Comes only in black; no other color options available
I recommend this cable tie if you are working on a big project. It's one of the strongest cable ties I've worked with. It is built to standard and will last you as long as you need.
What to Look for When Buying Cable Ties
When purchasing cable ties, there are different factors to consider.
The first thing you should determine is how you want to use it. Do you need a detachable cable tie? Do you need zip ties for outdoor use? Do you want them added as decor in your house? Or do you need to label all your cables?
The second is to determine the durability and flexibility of the item. Is it durable enough to withstand the elements if used outside? Or is it only for indoor use?
You can also look at your budget, but I believe that quality should come before price. Even if it's more expensive than other options but provides exactly what I need, I will choose that option.
Lastly, consider the length of the cable tie. Although you can make it longer by connecting multiple ties or shorter by trimming, it is better to buy one that fits your needs.
What's the Difference Between a Self-Gripping Fabric Cable Tie and a Velcro Cable Tie
Self-gripping fabric ties: These cable ties are made of heat, cold, and chemical resistant nylon and mostly heavy-duty that can hold heavy wires for indoors and outdoors. Most often, it is used by contractors, electricians, and other professionals for organizing power lines. They are also the strongest zip ties you can buy.
Velcro cable tie: These cable ties are made from fabric cloth materials with a hook and loop Velcro design. It is easy to use and primarily for office and household applications. They typically organize computer cables, appliance cords, personal things, and other lightweight duties. These reusable cable ties are best for everyday items.
We've also compiled the top-rated cable sleeves that you might want to consider to get a cozy scene on your desk, you might want to organize and hide all the unnecessary wires around everything.
Can You Reuse Cable Ties
Not all cable ties are reusable. Despite being heavy-duty, most self-gripping cable ties are suitable for one-time use only. However, Velcro-type and magnetic-type cable tie highly reusable, even though they are not as durable as the previous one
Is It Safe to Cable Tie Power Cords
There is no doubt that the self-gripping cable ties are safe and ready-made for power cords. However, a Velcro-type cable tie shouldn't be used in power cords. This is because the material used for this product is not fire-rated. Furthermore, heat can degrade the holding capacity and may cause it to fail in the future.
How Long Do Cable Ties Last
Statistics say that self-gripping cable ties made from 6/6 nylon can last up to 12 to 15 years. However, Velcro-type cable ties may not last as long – it would depend on their application and location of use.
Conclusion
Many cable ties are available on the market, but the most popular ones are self-gripping and Velcro cable ties. This is because they are reusable, have a wide range of applications, and are easy to use.
You should find the best cable ties to prevent accidents and incidents. Furthermore, you can use them to improve the looks of your workstation. You can choose the best option from what I used before, or you can use the short guide I wrote to help you find one available near you.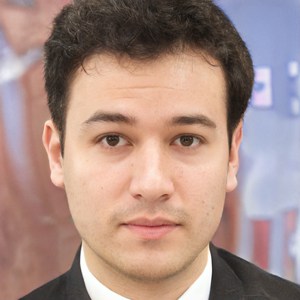 I am Edwin Jones, in charge of designing content for Galvinpower. I aspire to use my experiences in marketing to create reliable and necessary information to help our readers. It has been fun to work with Andrew and apply his incredible knowledge to our content.