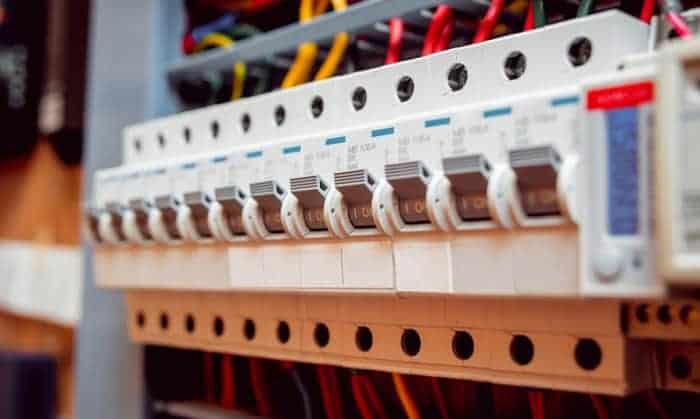 Any livable space that consumes electricity has to be safe and free from harm at all times. Just like cooking a porridge, you don't want the boiling liquid to spill on your skin; or similarly, when driving, you don't want to be hit because you ignored traffic lights.
By acknowledging that accidents may happen anytime, we tend to take precautionary measures as part of our protection and preservation of our properties. Using the best circuit breakers is one of the preventive actions we can do to eliminate the possibilities of fires caused by abnormal current flow.
Trip switch, as others may call, opens and closes a circuit by both automatic and non-automatic means. Learn more as I elaborate on my experience with the following safety switches.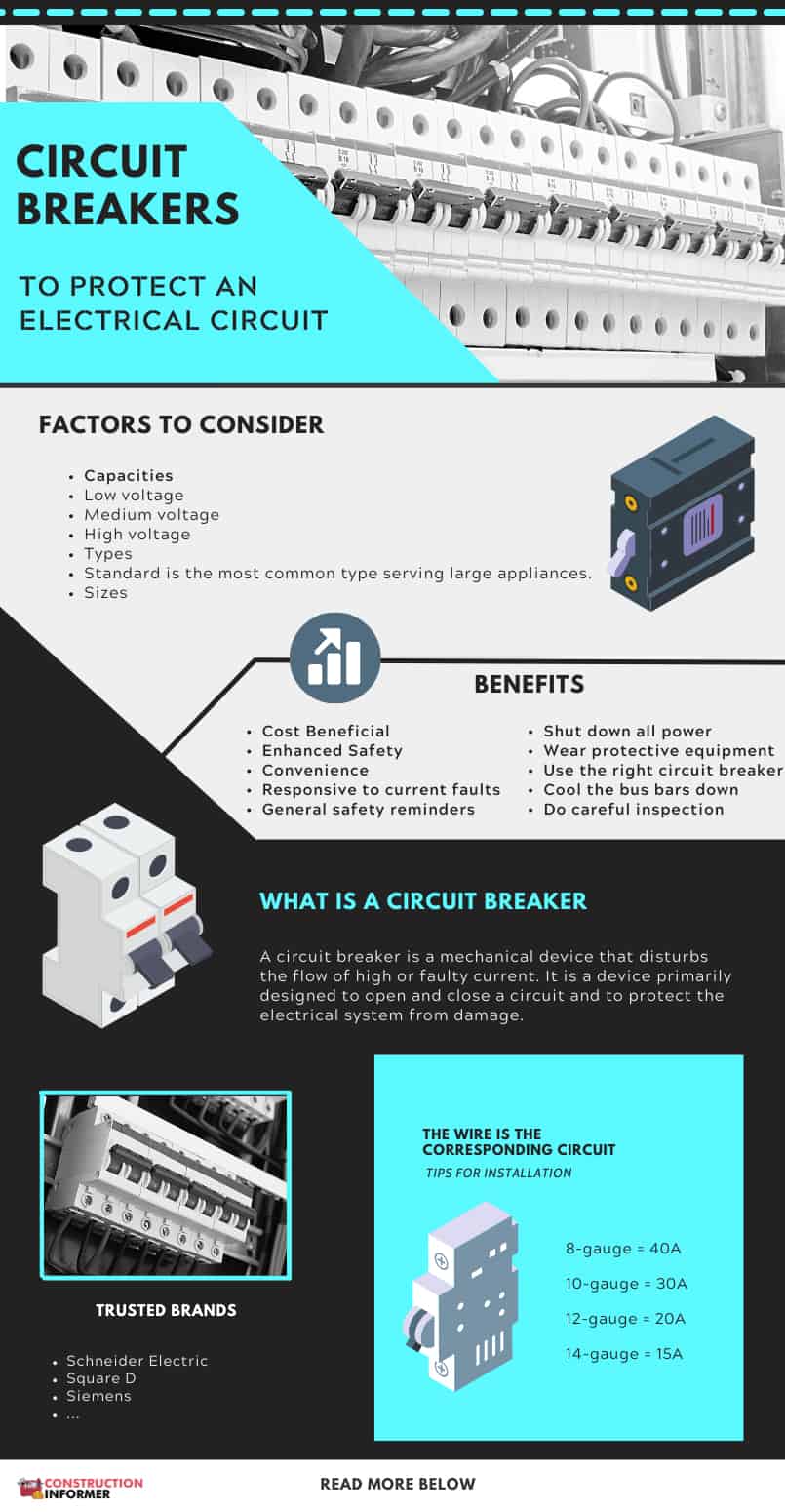 Top 1
Square D HOM115PCAFIC

| | |
| --- | --- |
| Current Rating | 15 A |
| Voltage | 120/ 240 V |
| Warranty | Lifetime Warranty |
Best Circuit Breaker Reviews
1. Square D HOM115PCAFIC Circuit Breaker
The first thing that I love about the Square D HOM115PCAFIC Circuit Breaker is its innovative neutral connection design, which gave me an easy and fast installation. This plug-on neutral circuit breaker has allowed me to connect directly to the neutral bar without a pigtail. Thus, I was able to eliminate the potential of callbacks from loose connections and free up gutter space in my load center.
CAFCI circuit breakers shut down the entire circuit before a fire, detect series and parallel arcs. This action is possible through an advanced electronic technology where the circuit breaker cuts off the current and voltage to the arc fault once dangerous conditions occur. In the same way, people and properties remain safe and protected.
I have tried using conventional breakers before. They work well, but what makes Square D ahead of them is its Time-Saver Diagnostics feature, which helped me identify the type of fault in just a touch of a button. I have seen faster troubleshooting time, and even as a typical homeowner, I was able to address the trip cause to my electrician.
And while several manufacturers of this electrical equipment all claim to be the best, only a few like Square D breakers comply with the National Electrical Code's requirements for CAFCI protection. Because of that, I felt assured that I would stay safe against both parallel and series arcs.
Some customers have said this breaker is slightly expensive for them, but to me, the benefits it brings are worth it. Many people seem to share my view too.
Pros
Direct connection to the neutral bar for faster and easier installation
Fewer connections for a clear gutter at the load center
Advanced electronic technology for the detection of arc faults and current cut off
Time-Saver Diagnostics for a faster troubleshooting
Compliance to NEC's requirements for CAFCI protection
Cons
Considered expensive by some
Easy and fast installation is a good factor for me. Also, I never had a hard time resolving issues with my electricals.
2. T Tocas Circuit Breaker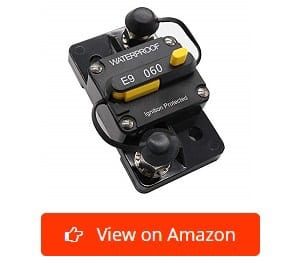 Perfect for marine engine and fuel tank compartments, T Tocas Circuit Breaker comes with a compact and lightweight body and an Ignition Protection design. Ignition protected devices won't ignite a surrounding air and fuel mixture, so it's a good thing that I am safe whenever a potential ignition source tries to initiate hazards.
This product handles a considerable amount of load for a camping vehicle, too. I have a 2000W inverter in my RV with a 12V supply, and none of my previous breakers lasted. I have been traveling for many seasons now while using this circuit breaker by T Tocas. Such a smart choice for many campers.
Not just on land, but in trolling motor applications, T Tocas can also work well. I once had a 60lb thrust, and using this breaker, no overload damages occurred. I used the same breaker for months, and still, it didn't malfunction.
The circuit breaker's housing is a thermoplastic, which meets UL 94V0 Standard for Safety of Flammability of Plastic Materials. That way, burning on these circuit breaker types will only last for 10 seconds, with no inflamed particle drips.
On the other hand, its waterproofing claim doesn't prove to be accurate at all times. I had one breaker of this brand and model before, and it stopped working after getting wet from rainwater.
Pros
Ignition protection design
Can handle motorhome appliances' load requirements
Able to run a trolling motor without breaking down
Structured with a UL 94-rated thermoplastic
Cons
Waterproofing happens to be inconsistent
T Tocas is an adequate application in a wide array of moving setups like busses, RVs, and boats. It is durable, trusted, and capable of holding heavy loads.
3. Stetion Circuit Breaker
Designed to end the struggle of blowing fuses and the hassle of having to install repeatedly, the Stetion Circuit Breaker works best for auxiliary and accessory circuits for boat, marine, RV, winch, tractor, and ATV uses. Also, it comes with wire lugs and copper washers to improve conductivity, especially when in motion.
Trolling motors use batteries to power their engines. Without replacing the inline fuse, I used Stetion breakers to serve as an on/off switch when I had a battery upgrade. They are a great combination, plus the breaker doesn't break down easily.
The first time I saw this Stetion device, I was a bit hesitant since I am no expert with electricals. So, I read more about the product and found out that it has 100% passed professional electrical performance and aging tests. And the switch has also gone through full inspection before being released into the market. Without a doubt, it's durable and protective in many ways.
To further preserve my home's electricals, this circuit breaker trips below its rated voltage. That way, faults do not get to reach the point where devices will incur damages, and your house's electrical lines will burn out.
One of the few drawbacks I have experienced with this breaker is its reset lever that didn't work after a couple of tries. It turned out that it had damage inside. That was most probably because of the handling.
Pros
Perfect for accessory and auxiliary circuits
Has wire lugs and copper washers to improve conductivity
Works well with battery-powered applications
Passed performance and aging tests, switch has been fully inspected
Trips at a low voltage rate to avoid further damage
Cons
Reset arm can be defective
Stetion is an ideal breaker for mobile setups. I find this item reliable, and it helps prevent excessive current and power surges. I no longer have to
buy fuses
because of this circuit breaker.
4. Siemens Q2100 Circuit Breaker
A house that frequently gets affected by destructive electrical surges like mine needs more tolerance against overcurrents. Siemens Q2100 Double Pole Type QP Circuit Breaker works with a high 10,000 AIC rating, which clears more current fluctuations versus other electrical breakers brands.
So, the moment my area had an electrical imbalance, I saw how this breaker has neutralized its effect by protecting me and my appliances from injuries and damages.
Installation was a quick one for me because of its insta-wire feature. With a Siemens enclosure, plugging connections saved me a lot of time because it comes with a slotted square drive combination head. That means I didn't have to pull the screws out before inserting the wire. Plus, the use of power tools during installation made it faster for me.
Choosing between a Siemens PL and ES load center was never an issue for me because this circuit breaker is compatible with both types. So, regardless of the load center you use later on, the busbars' electric power distribution will remain consistent and in balance with the help of this breaker.
Weather disturbances are inevitable, and so are power interruptions. I have tried moving prime loads from an unreliable main panel to a new and reliable subpanel, which can also be powered by a generator whenever necessary. I had been using the said strategy with Siemens circuit breakers before I changed my main panel, and it worked well.
There is one thing you should keep in mind. This circuit breaker is designed to work with Siemens panels. If your panel is made by another brand, this might not work.
Pros
10,000 AIC rating to suspend more electric overcurrents
Easy installation to a Siemens enclosure through the insta-wire feature
Compatible with Siemens PL and ES load centers
Can work well when used in a generator subpanel
Overall, this is a durable circuit breaker for my house. Good thing that Siemens also provides for good compatibility between its breakers and load centers.
5. Blue Sea Systems Circuit Breakers
Whenever a circuit breaker trips, it's most likely because there are too many things running at the same time, and it gets overloaded. So, if you're simultaneously using high-amperage electronic devices and your breaker does this, resetting these Blue Sea Systems Circuit Breakers will be easy because of their accessible reset lever.
This product features a trip-free design where the circuit cannot be closed during a faulty current condition. Every time the environment gets warm, the circuit breaker trips early at an amperage rating lower than the one specified on its box. I find this setting safe for my home.
Blue Sea breakers are also good to use as shutoff devices for motorhomes. I use electronics for convenient recreational travels, and as such, I have mounted this to the house area of my RV for an accessible disconnection. My devices work well, and, at the same time, the cables remain concealed in the box.
When a fault in the power system occurs, relays can be necessary to keep power flowing at a usual rate. This product features a non-directional overcurrent relay that functions whenever the current exceeds a predetermined value. In effect, as in my case, the current flow diverts to a different secondary setting, so my appliances keep working with no damage from excessive current.
However, at one time, when I attempted to disconnect my devices by switching the breaker off, no actual disconnection happened. That was dangerous, so I immediately contacted the manufacturer to seek assistance, and they responded actively.
Pros
Easily accessible reset lever
Early trip to prevent the breach of amp rating
Good for automotive use too
Non-directional relay for usual operation during excessive power feed
Good customer service
Cons
No actual disconnection happens at times
As an RVer, I will recommend this circuit breaker because it works pretty well. It also helps preserve my appliances and devices.
6. Murray MP115 Circuit Breaker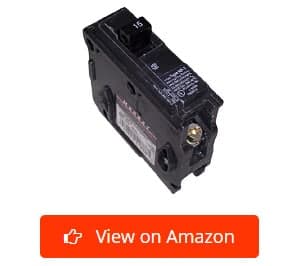 Thermal-magnetic circuit breakers are vital for the overload and short-circuit protection of my home. The Murray MP115 Single Pole Type MP-T Circuit Breaker is among the top circuit breaker brands for its additional protection against severe electric shocks. Moreover, this mitigates the risk of damage to properties and electrical fires.
I bought this circuit breaker after the old one had broken down. Months have passed, and this has proven to be a perfect replacement for my previous breakers. Plus, it has an AIC rating of 10,000, which is far higher compared to my torn out trip switch. So, more faults were interrupted, and my electricals look safer than before.
Murray is known for having durable load centers and breakers, so I purchased both pieces of equipment. I had an easy plug-in of connections between the two because compatibility never was an issue. Insta-wire feature also had me installing for around 5 minutes only.
Compared to the circuit breakers I had before, I can say the ones from Murray are less expensive. The old breakers all work as expected, but I can confidently affirm that Murray offers cheap circuit breakers that work just as well.
Keep in mind that Murray circuit breakers are made to be used alongside other Murray products. If you're using a
panel from another brand
, check the panel label to see the breakers it's compatible with.
Pros
Perfect and better replacement for old breakers
Has a 10000 AIC rating
Compatible with Murray load centers
Fast and easy installation
Works as expected for a reasonable price
Cons
Compatibility with panels from other manufacturers is not certain
In my experience with this circuit breaker, I have never encountered difficulties making my devices work or disconnecting them from the power source. Also, its body does not deform easily, making it a tough switch.
7. Rkurck Push Button Circuit Breaker
If you are looking for a circuit breaker that fits both your house and commercial space, then you can't go wrong with the Rkurck Push Button Circuit Breaker. I use this circuit breaker with cooling, refrigeration, and other systems at home, but I have never been disappointed by it.
Physically, I like this product because it's compact, and it has an accessible manual push-to-reset button. This thermal circuit breaker quickly limits short circuits and restarts energy flow as soon as the surge is gone.
We also have to consider the possibility that breakers may be the first to experience overheating instead of our appliances. It's nice to know that this product works at an operating temperature of -10℃ to 60℃, which is an ideal temperature for circuit breakers. Trip danger will occur the moment it reaches beyond its range.
The harbor freight air compressor, which I frequently use for cleaning, had my old breaker torn out. So, as a solution, I used Rkurck's to see if the whole thing runs without failing. I'm glad as I've been using it well for quite a while now.
However, its AIC rating is limited to 1000A only. And there are times when it doesn't react to short circuits. I needed to have it configured with an electrician, but now it's all good.
Pros
Widely used with household and commercial applications
Thermal breaker with easy-to-access push-to-reset button
Ideal operating temperature of -10℃ to 60℃
Perfect match for a harbor freight air compressor
Cons
AIC rating limited to 1000A only
Reacts to short circuits off-time
Despite that, I am convinced about its performance. It can hold a considerable amount of load, and it fits a household setup especially.
8. Connecticut Electric UBIP120 Circuit Breaker
I have a Pushmatic load center that used to be compatible with Pushmatic breakers alone. But the store I get my electrical supplies from ran out of those breakers, so I opted to replace them with the Connecticut Electric UBIP-120 Circuit Breaker. Things have been working well, even better because of this combination.
Circuit breakers like this one are ideal for household applications. With a maximum capacity of 2200w, I'm using this for my kitchen circuits, wall receptacles, heaters, dishwashers, refrigerators, washing machines, and air conditioners. Nothing seemed to be a problem at all, and my appliances are all in good condition now. Undoubtedly a reliable switch.
On top of being fit for a home setup, UBIP also comes with a high 10,000 AIC rating, which snaps more current faults than other breakers. A high AIC rating means a better and stronger interruption against damaging currents and a longer life for your devices.
Among ETL's Intertek Certification recipients is this breaker by Connecticut Electric. It complies with UL standard 489 for performance, safety, and sanitation. That alone happened to be a good indication for me to know I was using the right trip switch.
But on one of my purchases last time, I received a defective unit. Some parts were missing, and some threads looked messed up. However, this is likely a delivery problem, not a manufacturer's problem.
Pros
Ideal replacement for Pushmatic breakers
Great for home applications
AIC rating of 10,000 for stronger interruption and device lifespan
ETL Intertek Certified for performance, safety, and sanitation
Cons
Missing parts and messed up wires
I am looking forward to trying this circuit breaker with electric motors of low horsepower. This product meets the technical requirements of a residential breaker, and it's safe to use.
9. Siemens Q2125 Circuit Breaker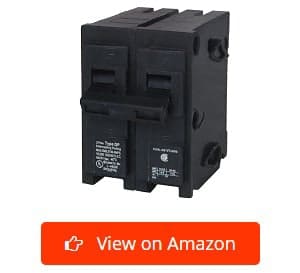 I used to search for the best circuit breaker brand to fit my load centers, so I didn't have to worry about issues on compatibility. Good thing Siemens Q2125 Circuit Breaker is a new switch model which is a snug fit with my Siemens board and Milbank plug-in panel, which I installed at my commercial space.
This product also works best with a tankless water heater's box. The breaker and the heater work properly, and never have I encountered difficulties in terms of switching my heater on/off. Also, it doesn't overload the heater, making it a perfect one for my home.
All of its specifications had me curious about it, especially the first time I saw it in the advertisements. I ordered the item, and it arrived on time. Now I'm still using the same breakers I bought for years already. They work as described and the details were no exaggeration. Siemens makes user-friendly circuit breakers.
Budget-wise, this safety breaker doesn't disappoint despite being an affordable one. If I were to compare this product to the ones I had before, I would recommend using this. Not only because it will cost you less, but also because it will guarantee you a long service just like mine. So, picking this breaker is a wise choice for your pockets.
If your wire is too long, it might not fit this breaker. I had to cut off the excess wire so that I could use it. I was also able to lessen the risk of fires and shock hazards.
Pros
Snug fit to Siemens and Milbank panel boards
Works well with a tankless water heater
Works as advertised and user-friendly
Affordable breakers with guaranteed long service
Cons
Long wires might not fit in this breaker
I like this breaker because it fits my needs, and it assures me of the safe usage of my appliances. Plus, it is also an affordable one. I am sure this would be in your choices.
10. Square D HOM230CP Circuit Breaker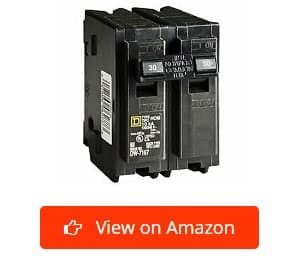 The majority of circuit breakers, like the Square D HOM230CP Weatherproof Circuit Breaker, are thermal-magnetic. They accomplish electrical protection by combining bimetal switch and electromagnet mechanisms that respond to heat and magnetic fields, respectively. Great fit for my household setup.
Whether using heating, air conditioning, or refrigeration equipment, your circuit breaker has to be ready for use. Square D is in UL's list for HACR type circuit breakers because its motor group combinations are compatible with the preceding appliance mechanisms. So, I am sure all my devices and machines will work.
I have experienced a series of sudden power outages in the past, and so I needed a generator to minimize its effect on my devices. With this circuit breaker, I used the generator to feed our main panel, and I am glad it worked as expected.
With the fear of burning my house, I used this switch to replace my old buzzing breaker. I saw this from advertisements and found out it was affordable, so I decided to give it a try. It worked as presented, plus it was a satisfactory and durable replacement for my old breaker.
However, I find it disappointing that it can only fit in a Square D Homeline load center that accommodates 2-pole circuit breakers.
Pros
A thermal-magnetic breaker perfect for household setup
UL-listed as HACR type circuit breaker
Ability to work appropriately with a generator
Ideal and durable replacement for old trip switches
Cons
Incompatible with load centers other than the one specified in the package
Square D is a circuit breaker for home setups. It is safe to use, and it works well even with a changing feed. Also, this is an affordable choice for a specific circuit breaker installation.
What to Look for When Buying Circuit Breakers
The primary purpose of this article is to help you pick the best circuit breaker depending on your desired applications. Consider making a checklist for each of the items below.
AIC Rating
AIC (Ampere Interrupting Capacity) determines the amount of current fault your circuit breaker can snap without causing damage to itself. The rule is that the interrupting capacity of your breaker should equal or exceed the amount of current fault that can arise in the system wherever the breaker is. Failure to meet this requirement will damage the breaker.
Voltage Rating
A circuit breaker without enough capacity to meet its end application is useless. The rated voltage determines the highest voltage that applies to both the breaker and the device on the other end. It is calculated based on the distribution type and the integration of the circuit breaker in the system.
Frequency
The moment your circuit breaker exceeds its frequency frame size signals the time when power reduction has to take place. The trimming rests on the breaker's ampere rating and the current frequency it accommodates. The rule is, the higher the ampere rating proportion in specific frame sizes, the more reduction has to be made.
Sustained Current Rating
There is a specific temperature where the ampere rating is derived. The ampere rating signifies the current that the breaker will continually carry at an ambient temperature where it is regulated. As a general rule, 40°C is the calibrating temperature for standard breakers.
Amperage Rating
The amperage rating is the maximum amount of electrical current your breaker will carry before tripping. On the other hand, AIC refers to the highest current fault that can be safely cleared by your breaker. Besides, always remember that the amperage of the breaker should be equal or less than the amperage of the circuit conductors to avoid overload.
Other Important Factors to Consider
What is a circuit breaker? Who is this for?
A circuit breaker is a mechanical device that disturbs the flow of high or faulty current. It is a device primarily designed to open and close a circuit and to protect the electrical system from damage. The users of circuit breakers include, but are not limited to, residential dwellers, business people, and sojourners using breakers for automotive applications.
How does it work?
The protection of electrical wirings is one of the most significant responsibilities of breakers. To prevent the transfer of heat to your appliances, which can, later on, cause electrical fires, these safety switches trip. By tripping, electricity within the breaker's distribution point shuts off the moment your wires get overloaded with a certain amount of current. Or if you don't want to manually switch your circuits when you're changing your electrical supply, you should consider some types of automatic power transfer switch.
What type of circuit breaker is used in houses?
Choosing the type of circuit breaker to use in your homes needs consideration on matters like the voltage rating in your area and the devices you use. For household purposes, the most common switches used are thermal-magnetic single-pole type circuit breakers.
They range from 15 to 30 amps and allow 120 volts to the circuit. Single-pole breakers monitor the current of a single wire only. Thermal-magnetic circuit breakers interrupt circuits at high temperature through an external calibration.
Why do you need a circuit breaker?
We have already discussed the functions of a circuit breaker. Allow me to emphasize the benefits of choosing this product as the prime mode of protection against electrical damage.
You won't have to do extensive maintenance and frequent replacement of your devices if you have breakers to protect them from faulty currents.
Unlike fuses, breakers have concealed wirings that are safe from penetration of potential ignition agents.
When circuit breakers trip, all you need to do is to shut off your appliances and reset the breakers. The functionality of your devices restores in just a button. Plus, there is no need to replace your breakers in trip cases.
Responsive to current faults
Circuit breakers can quickly react to abnormalities occurring in your electrical system even before you notice it. It cuts current flow before they reach your appliances.
To use circuit breakers safely, remember the following tips when working with them.
In every procedure you do to your breaker, you have to restrict the electrical flow that runs towards the panel you have your hands on. That way, you are isolated from potential contact with electricity.
Wear protective equipment
Arc flashes can happen anytime, so be sure to use hard hats, safety glasses, hearing protection, heavy-duty gloves, and leather footwear.
Use the right circuit breaker.
Just because you bought an expensive one doesn't mean it's compatible with your desired application. Check figures and measurements that matter, like amperage rating, voltage rating, and the wire you need to use.
After switching the main breaker off, the bus bars, as well as the conductors leading to the panel, can still be hot.
Never pull the switch on without having your panel checked by a technician. All new parts and connections must go through inspection to prevent damage to the entire electrical system.
Keep your breakers going.
Your circuit breakers can get worn out or damaged in no definite period. So, it is necessary to check on them to see if it calls for replacements and repairs.
Frequently Asked Questions
Who makes the best circuit breakers?
With a respected image over the years, Schneider Electric is considerably at the top of the best circuit breaker manufacturers list around the world. They advocate for efficiency and sustainability, thus, creating a wide array of products.
From home, commercial use, to automotive applications, they make products that are tested and proven to be reliable and suitable for the latest market demands.
How do I know what kind of circuit breaker I need?
Choosing the circuit breaker you need doesn't revolve around a single consideration only. Be sure to take note of the following factors before you decide.
Capacities
Low voltage – allow household electrical current that ranges up to 1000 amps.
Medium voltage – regularly use 72,000 volts, and ideal for large building applications.
High voltage – applies to power lines that use more than 72,000 volts regularly.
Types
AFCI interrupts power supply in times of surges and applies to new home constructions.
GFCI cuts power in cases of short circuits, overload, and line-to-ground fault and applies to distribution outlets near water sources.
Standard is the most common type serving large appliances.
Sizes
Check the wire gauge and use the information below to know the correct circuit breaker.
8-gauge = 40A
10-gauge = 30A
12-gauge = 20A
14-gauge = 15A
How to install and use?
Below is a step-by-step guide in installing your new circuit breaker.
Note: Consider seeking professional assistance if you feel unsure about doing the installation yourself.
Turn off the power supply to the electrical panel for safety purposes.
Identify a space for installation in the panel board.
Detach the board's front cover.
Secure the correct circuit breaker.
Set the breaker's handle to the OFF position.
Align the circuit breaker with the bus bars.
Carefully press the breaker to the bus bar until it snaps into place.
Connect the circuit to the electrical panel.
Remove knockout plates from the panel cover using a pair of pliers.
Remove all unnecessary objects from your panel board.
Switch the main breaker ON and test the newly installed circuit breaker.
Be sure to consult an electrician whenever you see signs of hazard within the panel box or the breaker itself.
Where can I buy?
Searching for circuit breakers these days is an easy task, even much better with a circuit breaker brands list. The distinguishing factors solely lie in the brands of circuit breakers, quality, and necessity. You can buy breakers at hardware, home depots, electrical supply stores, and with the benefit of technology, you can now avail of them through online shopping platforms.
Conclusion
No matter your purpose when selecting the best circuit breakers, always count safety as your top priority. You won't be able to utilize your appliances and devices if you don't have the correct pieces of equipment on hand. Remember to follow the instructions and electrical codes within your area to be sure you are using the right one.
Should you have questions and clarifications, don't hesitate to start a friendly conversation in the comments section. Make your electrical system live long. Have a bright day ahead!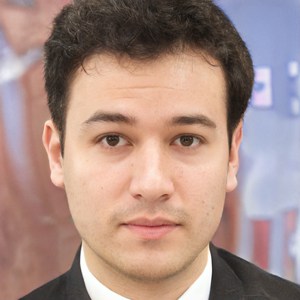 I am Edwin Jones, in charge of designing content for Galvinpower. I aspire to use my experiences in marketing to create reliable and necessary information to help our readers. It has been fun to work with Andrew and apply his incredible knowledge to our content.