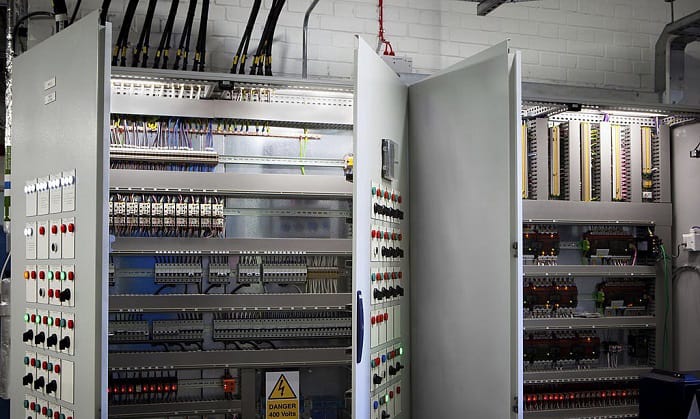 Looking to transfer your electrical panel to a new place? Perhaps you want to put it somewhere inconspicuous – in a closet or in the bathroom. Whatever the reason is, you must first be aware that there are electrical panel location rules.
Wherever you may want to place your circuit box, you must follow the electrical panel mounting requirements dictated by the NEC (National Electrical Code).
For the sake of brevity, The National Electrical Code outlines that a breaker box must be installed in an area that provides clearance around the electrical panel. Likewise, there is also a mounting height rule that must be followed in setting up panels.
Electrical Panel Location Requirements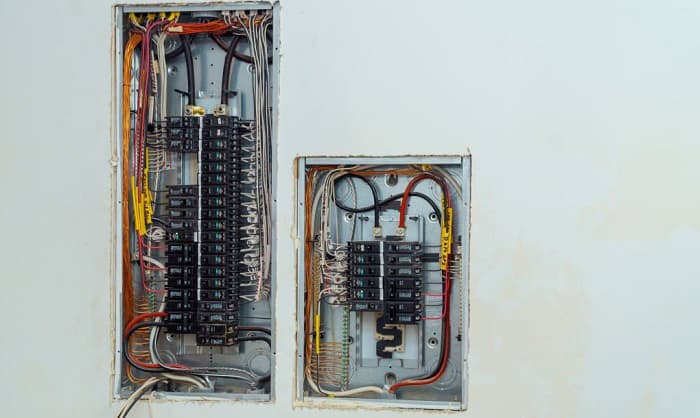 A statute from the latest National Electrical Code declares that breakers, electrical boxes, and other related equipment that are important in operating electrical appliances must be installed within an area with sufficient clearance.
The National Electrical Code provision 110.26 clarifies that electrical boxes must be supplied with at least 3 feet of free space surrounding them for safety measures.
To be specific, the rule book outlines that breaker panels must have at least a clear lateral working space in order to prevent any obstructions blocking the clearance of the panel itself.
Another rule imposed by provision 110.26 is that if breaker boxes are within the vicinity of plumbing and waterways, then the outside panel itself should be installed with an all weather-proof material to prevent water from seeping in and damaging components.
Aside from what I have mentioned, the electrical panel height from the floor is also strictly regulated by the National Electrical Code. Particularly, the electrical rule book states that a panel must be installed no less than four feet off the floor.
In the same vein, the height of the electrical panel must not be more than six feet seven inches from the ground. The panel door must also be capable of opening to a full 90 degrees in order to be compliant with the clearance requirements of the electrical box code.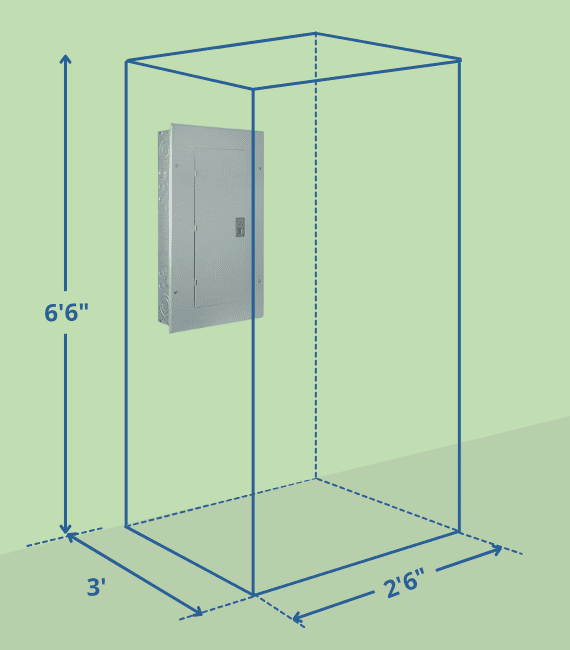 Voltage rating is also taken into consideration by authorities. Breaker boxes running a voltage of 0-150 volts must have a minimum height of at least 36 inches from the ground.
For higher capacity voltage breaker boxes, the panel itself should follow the standard height – between 36 to 48 inches off the ground.
Additionally, devices that regulate the flow of electricity such as breakers and panels cannot be installed near flammable material in order to prevent an unmitigated electrical fire from happening.
Electrical breakers are also prohibited from being placed near areas that encounter regular foot traffic. This is to limit the number of people that could interact with electrical regulation instruments.
Best Location for Electrical Panel
Besides the already-mentioned location code provisions, I took the liberty of collating the best possible places to install a panel within your property.
As we have discussed above, there are certain parameters that the National Electrical Code prescribes for the mounting of an electrical panel in order to prevent any untoward accident from happening.
The electrical rulebook, for instance, disallows the placement of an electrical panel in these specific areas:
Bathrooms
Cubbies with less than the allowable clearance space of 6'5"
Pantries and cabinets
Near clothes
Greenhouses
Behind large and heavy appliances
Hard-to-reach areas in a property
Given the extensive list of places where you cannot install an electrical panel in, it is indeed a challenge for properties with little free space to find an area for their breaker box.
Below are some of the perfect spots to help you decide where you could place your breaker.
While the National Electrical Code prohibits the placing of an electrical panel in tight spaces, it does not outlaw its installation under stairways – as long as the area is spacious enough.
This is also a perfect spot for panels as the space under stairways can be easily accessed, another chief criterion for mounting.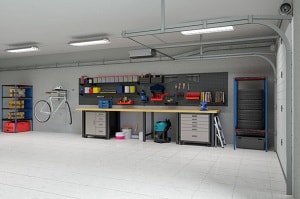 This is among the most common areas where panels are installed, and it's for a good reason. A garage isn't frequented by foot traffic, is isolated from flammable materials, and is spacious enough – all the hallmarks of a great electrical panel location.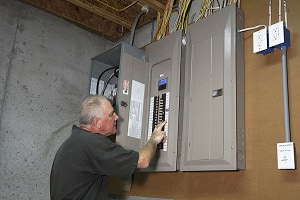 Like garages, basements are also prime installation spots for electrical panels. The only difference between the two is that a garage is more accessible compared to a basement.
Nonetheless, despite the list that I have made, I don't want to mislead you into thinking that you cannot place your electrical breaker panel elsewhere. Sure, you can install your panel within your living room if you want.
However, it would be a sore sight for your main abode.
Another location for installation would be exterior of your home. An outdoor electrical panel is certainly possible. However, it is more costly compared to standard electrical boxes, and it may be inconvenient to go outside every time you need to check circuit breakers.
Other Factors to Consider
If you're not that knowledgeable concerning all things related to electrical management, then don't worry. I outlined some of the factors that you should deeply consider before settling on where you'll install your home's panel.
1. Safety
As with everything that we discussed prior, safety is paramount above all else. The best location for a panel is one that is safe for each and every one of your home's residents.
Some of the factors that determine whether a location is safe for installation are the following:
Enough space, clearance, and distance from the door. A breaker that is located in a cramped space is evidently a fire hazard, given that you can't quickly access it if there is an emergency with the circuitry.
A cramped space is hard to make repairs in.
2. Accessibility
Aside from safety, accessibility is among the hallmarks of a well-installed main breaker panel.
You can discuss this with your family members and come up with the most appropriate place to install a breaker.
That place should be free of clutter, and everyone should have the keys to said location (if available).
Conclusion
New homeowners could be perplexed as to where they would install their electrical panels. "What are electrical panel mounting requirements?" is a common question that I often answered while I was working as a professional serviceman.
In response, I always tell them that the common requirement is simple: it should be located in unfrequented areas, should have spacious clearance, and should meet the electrical panel height requirements (no less than four feet from the ground).
If you have any concerns or questions regarding the article, then please don't hesitate to write them in the comment section below.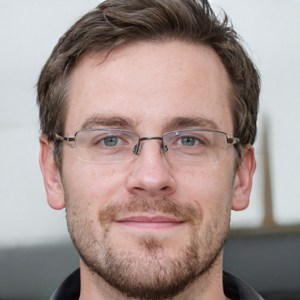 I am Andrew Wright. I established this blog after eight years of experience designing, installing, and maintaining electrical power systems. I love my job, and I have always wanted to offer others the necessary help so they can take care of their houses.